3 shawl patterns for colour play
June 11, 2020
By Janina Kallio
---
What's more satisfying than picking the perfect colour combo for your next shawl?
It doesn't matter whether you play with the skeins in your stash or visit your local yarn store. It's so much fun grabbing a bunch of fingering weight skeins and seeing which two work well together.
Sea Grass, On the Road and Lighthouse are all great patterns for colour play. And they're all easy to knit!
The look of the shawl depends heavily on your colour combo. Soft and subtle, or bright and bold? And will you go with solids or speckles?
---
Sea Grass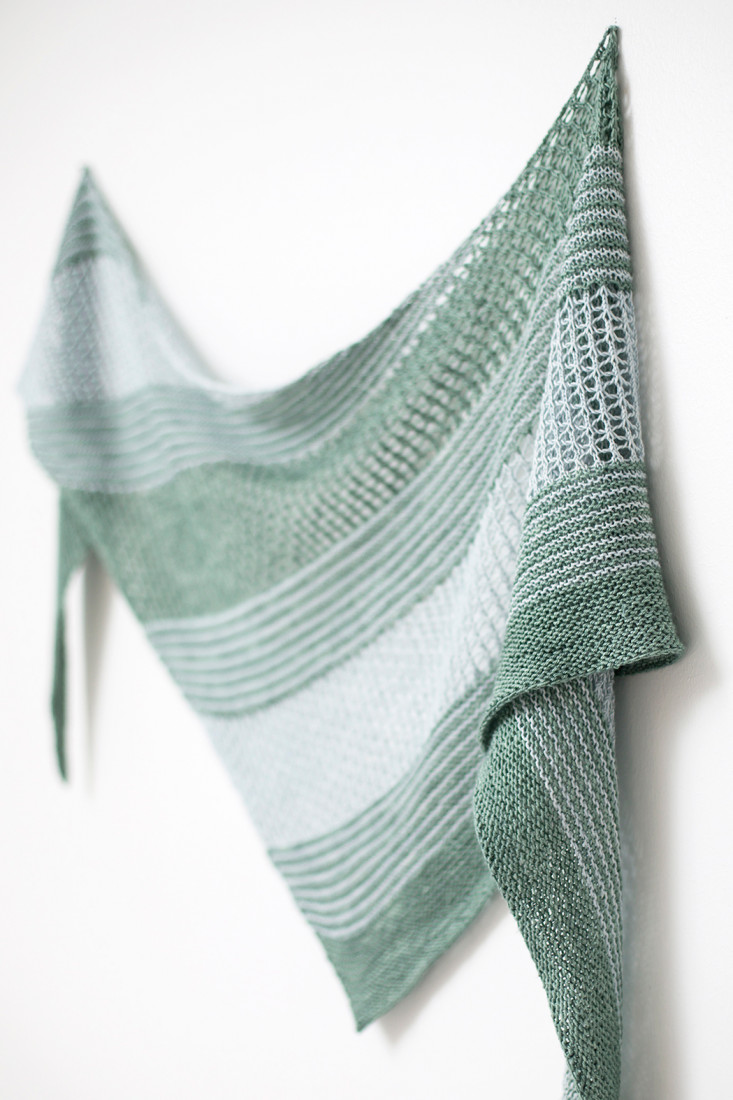 Sea Grass is a large and lofty wrap with plenty of detail and visual interest.
Three-dimensional lace and garter stitch stripes ensure an entertaining knit. And it's also easy and relaxing to knit – the beautiful geometric lace pattern is worked on the right side only.
---
On the Road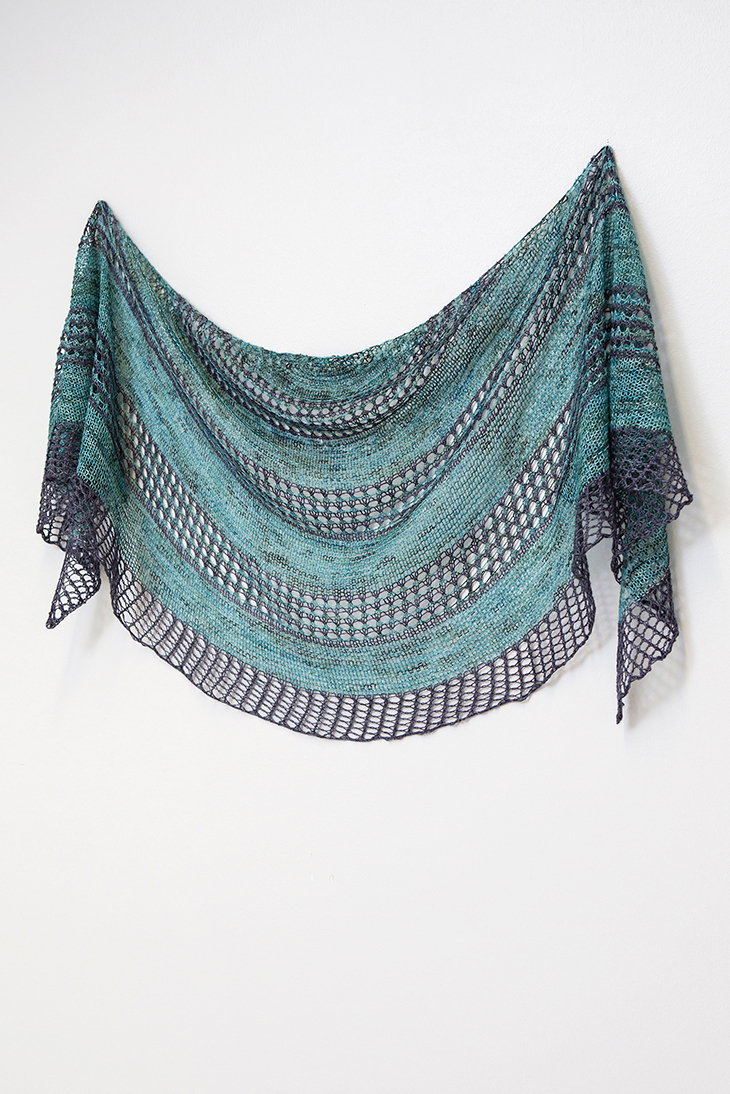 On the Road has a versatile and wearable crescent shape.
With eyelets and stripes decorating the garter stitch, this shawl is a fun and effortless knit with beautiful results. The hardest part will be choosing your colours.
---
Lighthouse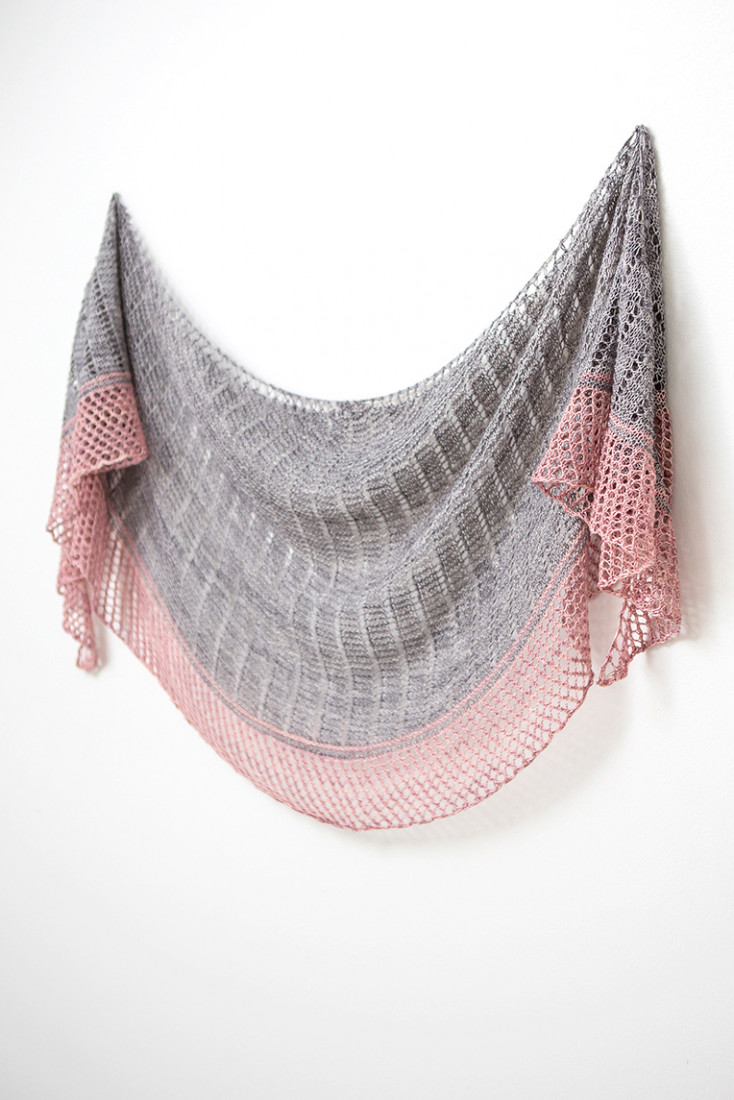 Lighthouse is another classic crescent shawl with a modern touch.
Vertical eyelet bands dash dynamically through the garter stitch body towards the contrast colour border, creating a sleek and simple lace shawl.
---
I've recently updated all three patterns and they now include optional charted instructions for the lace sections. These are, of course, in addition to the complete and easy-to-follow written instructions.
Which one will you cast on next?