Knit your bliss with effortless knitting patterns
In a world fixated on endless productivity and constant hustle, making time for yourself and your creativity is the most revolutionary act of self-love.
Knitting is more than a craft, it's a deliberate and purposeful escape, an intentional pause.
What matters is your audacity to create, not your skill level.
You don't need anyone's permission to take time for yourself and, for once, put yourself first. The only one who can give you that permission is you.
Permission to be messy, imperfect and unapologetically unproductive.
If you're willing to put pleasure over productivity, you're in the right place.
Woolenberry knitting patterns redefine the knitting experience, offering simplicity and clarity with no guesswork required. The result? Effortless knitting that feels like a luxurious indulgence.
---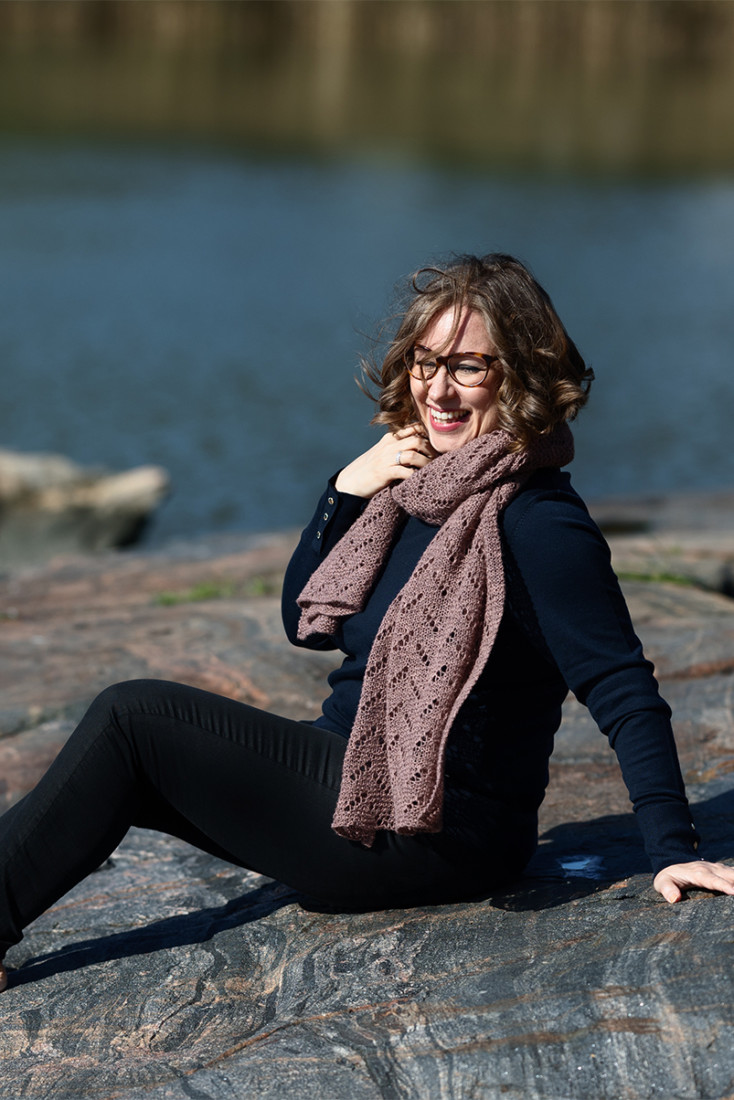 Hi, I'm Janina Kallio.
I enjoy knitting almost as much as a good gin & tonic (Hendrick's with cucumber and a dash of black pepper, please). The combination of the two? Pure knitting bliss!
By the Baltic Sea in Helsinki, Finland, I create patterns for modern knitters. My superpower is designing effortless knits with clear and easy-to-follow instructions. The best of the best, some knitters say.
Knitting is a bold act of slowing down and making something tangible in this fast paced digital world. It's the perfect antidote to the hustle and grind.
Since 2012, thousands of knitters around the world have been indulging in deliciously decadent knitting bliss with my patterns.
Ready to exchange the hustle for knitting bliss? Visit the pattern shop and find your next project to cast on.
---
Giving back
Every month, a portion of sales goes to non-profits protecting our planet and supporting people in need, especially children.
Together, we have supported many wonderful organisations, including WWF, Pencils of Promise, Save the Children, Girls Education International, Kiva.org and Unicef. Thank you for making this possible!
What knitters are saying…
"Your patterns are the best I've come across!"
"I love your patterns!"
"Clear descriptions, beautiful charts, schematics and photos that really show the final product. For me, they are just the right balance of interesting and meditative!"
"Your patterns are so easy and clear to read. Thank you!"
"So far I have made twelve of your shawls."
"I come back to your patterns because I know that they are so well written and look modern. So please keep them coming. I'm always pleased to see a new one!"
"I just wanted to say thank you for selling your patterns."
"They are marvellous! I like things that are elegant but easy enough to knit when I am in a group. Thanks again for sharing!"
"Please know how much I adore your work."
"I'll be starting another one of your gorgeous knits soon!! I recommend your patterns all the time."
"I'm really enjoying your patterns."
"They look more difficult than they actually are, just the level of concentration I want to use since I'm always knitting and talking or watching a movie as I knit."
"Your patterns are very well written and I have no hesitation in recommending them to everyone."
"Beginners appreciate the simplicity of the knit, with big payback in how fantastic they look when done."
"Your patterns are beautiful and intricate but so easy to follow."
"I have so many projects I would like to do that it's really difficult to decide which one to do first!"
"I just purchased your most recent patterns and am delighted to have them."
"I am totally in love with Antarktis and have encouraged many women in my knitting group to also purchase and knit it. We all love it. Thank you for being a designer of such fabulous patterns."
"One of my favorite designers. I love going on knitting adventures with you."