Creating a Ravelry project page for your Mix & Match shawl
May 8, 2019
By Janina Kallio
---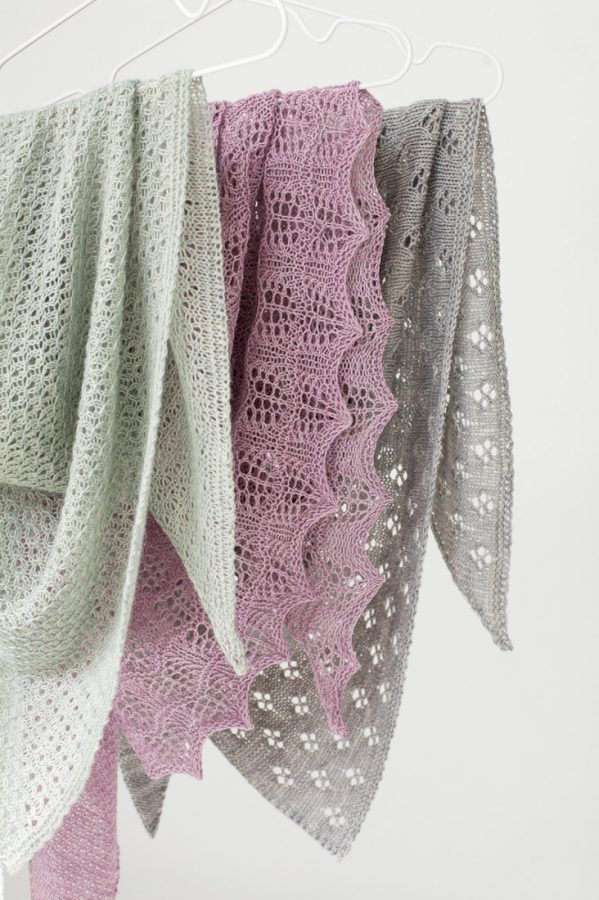 It's taken a loooong time to get it ready and polished, so needless to say, I'm really excited about finally sharing it with you!
This new collection has 3 beautiful shawls: Seine, Elbe and Tiber.
You can knit each shawl as is, or you can mix and match their interchangeable sections as you like. Each shawl has a textured body section and a simple lace border. With these 3 patterns, you get 9 different shawls!
With all the possible combinations, you might be wondering what to put on your project page on Ravelry.
My advice is to use the pattern you're knitting your lace border from as your main pattern on Ravelry. This is the pattern that your project page will link to.
You can then use the "incorporates" feature for the other pattern. To do that, click "additional patterns" under Pattern name field on your project page and a new "incorporates" field will appear. There, add the name of the pattern you used for the body.
You can also mention in your project notes what patterns you chose for the body and the border of your shawl. That way other knitters can find what they need, when they get inspired by your beautiful shawl.
And don't forget to share you projects also on Instagram with #woolenberry. I can't wait to see your shawls!