Did you see this beautiful Stella shawl?
March 22, 2022
By Janina Kallio
---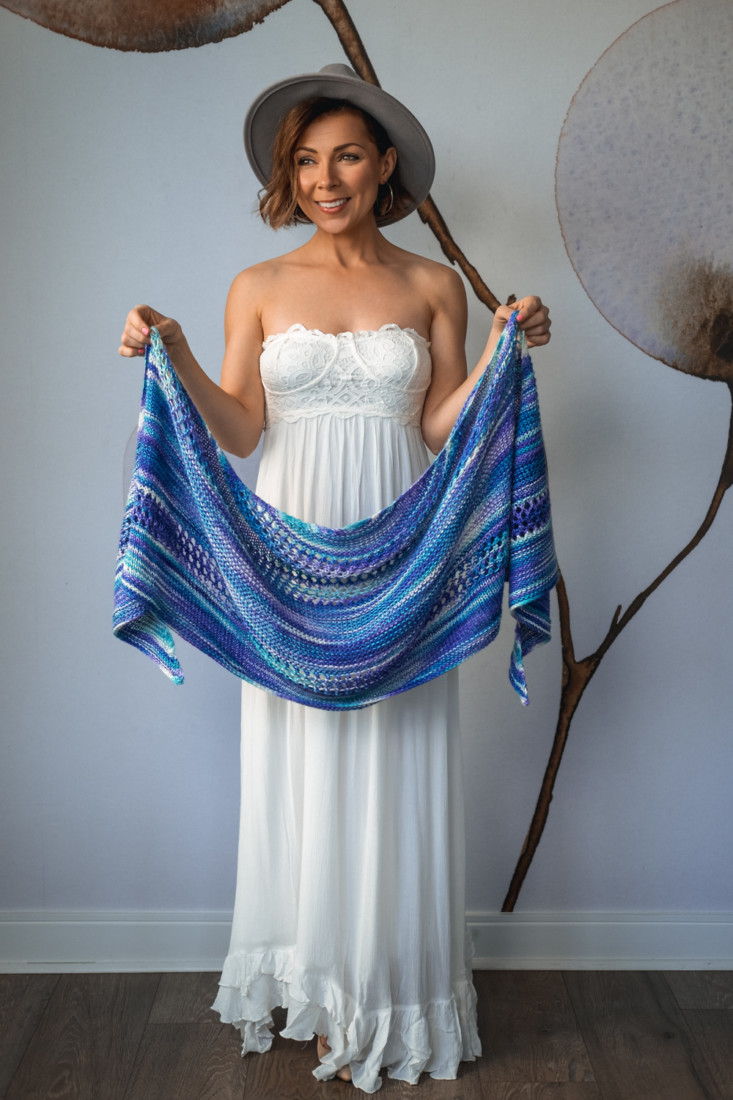 The nice folks at the yarn company Expression Fiber Arts contacted me to share this stunning Stella shawl one of their customers had knitted for herself.
It's knitted with three skeins (493 m / 539 yds in total) of Expression Fiber Arts Alpaca Silk DK in the colour Breathtaking.
The yarn is a gorgeous blend of 50% Baby Alpaca and 50% Mulberry Silk and comes in a beautiful collection of colours. With coupon code stella15 you can get 15% off the yarn at the Expression Fiber Arts website.
With so many beautiful colours, the hardest part will be choosing your favourite. Lavender Ice Cream, Owl and April Diamond caught my eye. What's your favourite?
Stella is a simple yet stunning shawl with lots of possibilities for colour play. You work this crescent shaped shawl from the top down, alternating blocks of garter stitch and eyelet lace.
While Stella is designed for 2 colours of yarn, it also looks great with a single colour. And it's perfect for variegated yarns, as you can see.
If you don't have the Stella pattern yet, you can get 20% off with coupon code stellapattern.
Both discounts, the yarn and the pattern, are valid until March 25.
Happy knitting!