Favourite one skein wonder: Wildheart shawl
June 8, 2021
By Janina Kallio
---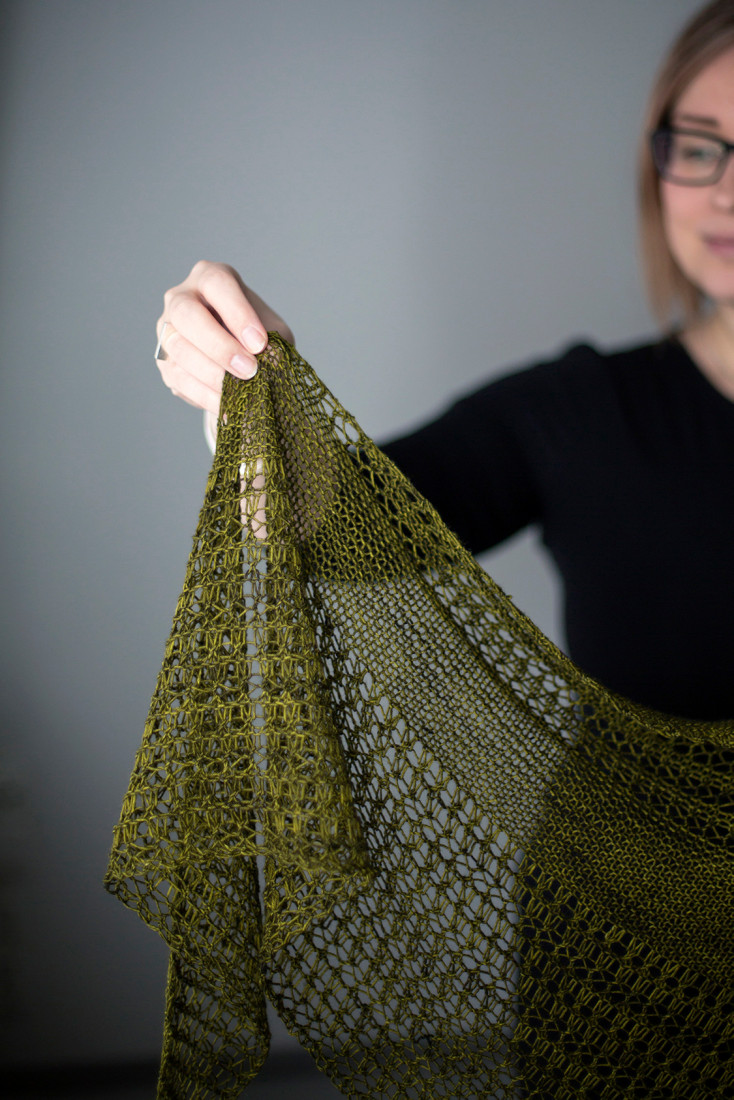 Have you knitted Wildheart yet?
Wildheart is the perfect one skein wonder for your favourite fingering weight yarn.
I knitted mine with one of my favourites, The Uncommon Thread Uncommon Everyday (100% merino; 402 m / 440 yds per 100 g), in colourway Zitouni.
The signature lace in this shawl is a unique combination of dropped stitches, eyelets and fishnet lace. Knitted on the bias, the alternating garter stitch and lace sections create visual interest and make Wildheart an entertaining knit.
The pattern includes both written and charted instructions, so you can use the ones you find easiest to follow.
To make the most of your skein, the pattern also includes instructions on how to use up every last inch of your precious yarn.
Wildheart is a dazzling beauty with clean lines and attention to detail. Romantic with an incredibly modern twist, this shawl is so airy it will leave you breathless.