Knit a shawl for every season
January 20, 2020
By Janina Kallio
---
Do you knit according to the seasons? Light and airy when the weather is warm, and soft and cosy during the colder months?
The changing seasons certainly inspire me and my design work.
I even named the 2019 Shawl Club patterns after the different seasons – four seasons, four shawls.
During 2019, those patterns were exclusive to the Shawl Club members. But now, all last year's club shawls are also available individually.
Waiting for Spring, Endless Summer, Winds of Autumn and Flowers of Winter are each inspired by one of the four seasons.
Delicate and lacy for spring and summer, cosy and comforting for autumn and winter.
All these patterns have complete written instructions and optional charts. Along with schematic and blocking instructions, as always.
Are you waiting for the 2020 Shawl Club?
I recently asked for opinions and feedback on the Woolenberry Ravelry group and have started planning the themes, patterns and yarns. I can't wait to tell you more soon!
In the meantime, let's take a look at 2019 Shawl Club patterns:
---
Waiting for Spring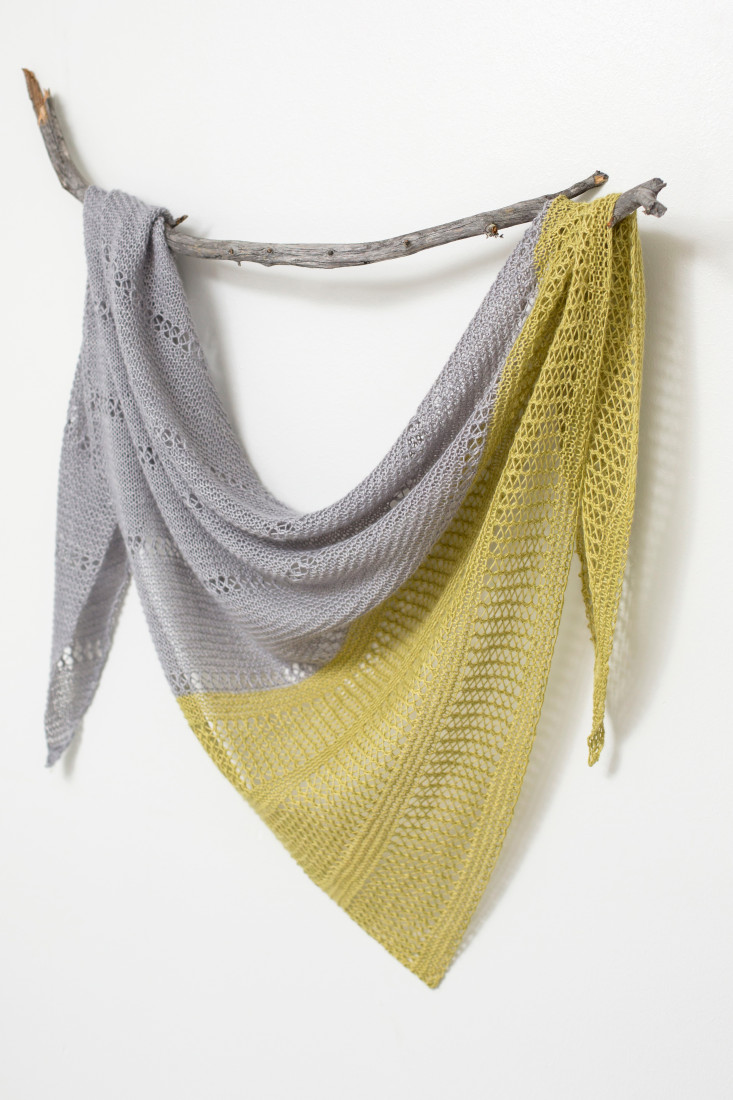 Fall in love with the simple and clean lines of Waiting for Spring. You work this asymmetric shawl with two colours in delicate yet decidedly modern stitch patterns.
You begin the shawl with relaxing garter stitch that's punctuated by thin fishnet stripes. Then you switch to your second colour and work a wide, airy fishnet lace border with garter stitch stripes.
---
Endless Summer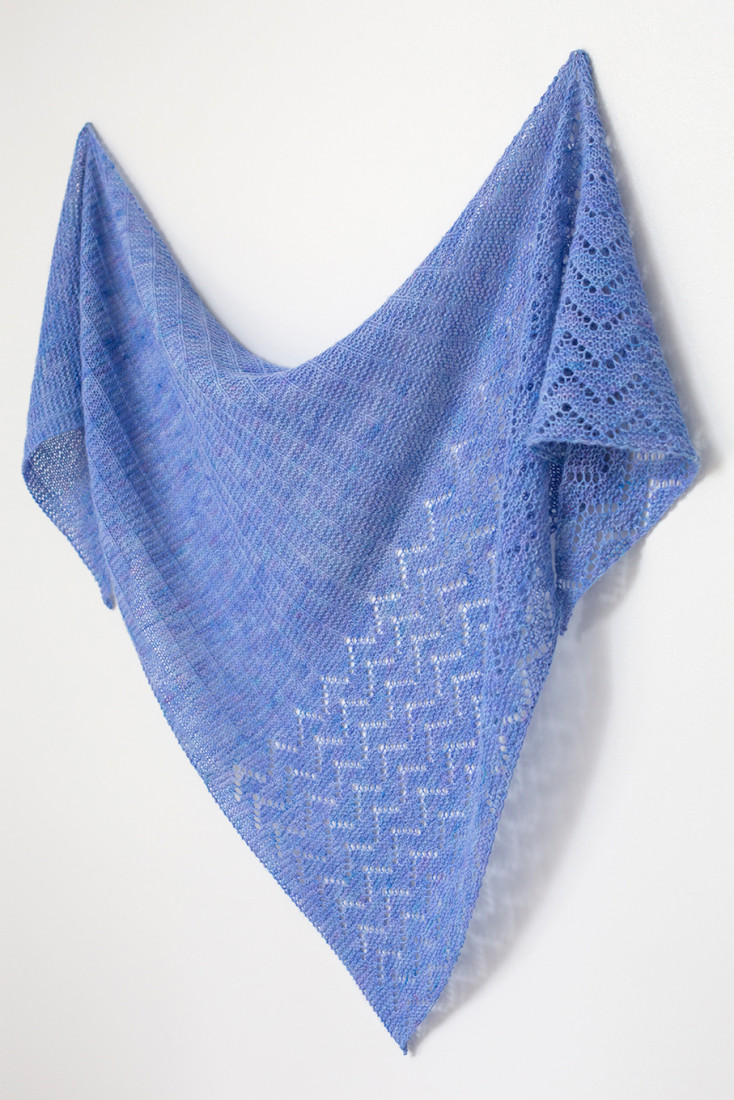 Endless Summer is a large and lofty wrap. This asymmetric triangle shawl is filled with delicate texture and beautiful lace.
You begin the shawl by knitting the textured body in garter stitch with vertical stockinette ridges. Then you move on to the lace chevron border. Both stitch patterns are very relaxing to knit. Pair them with your favourite yarn and you won't want to put your knitting down.
---
Winds of Autumn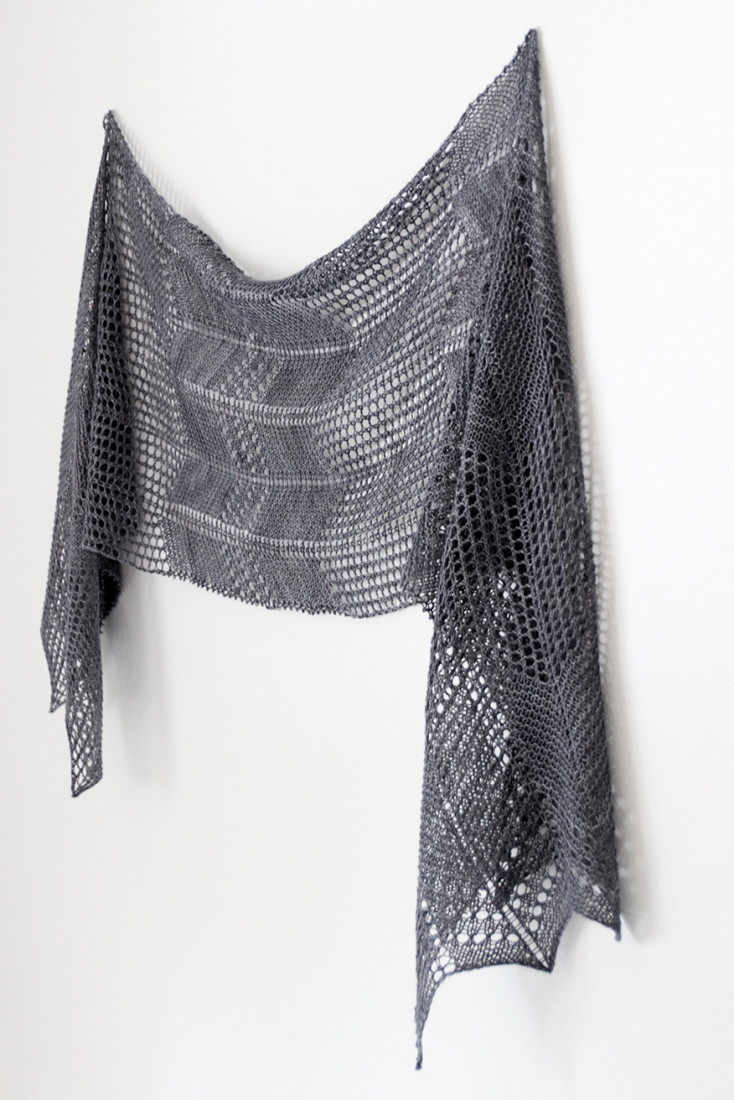 Winds of Autumn is a sleek rectangle wrap with chevron and simple lace. Mesh lace blocks and eyelet stripes accentuate the chevron pattern.
And there's no purling! Only garter stitch, yarn overs, and simple decreases. The pattern plays with right and left slanting lace, and the chevron pattern creates a fun zigzag shape to both ends.
---
Flowers of Winter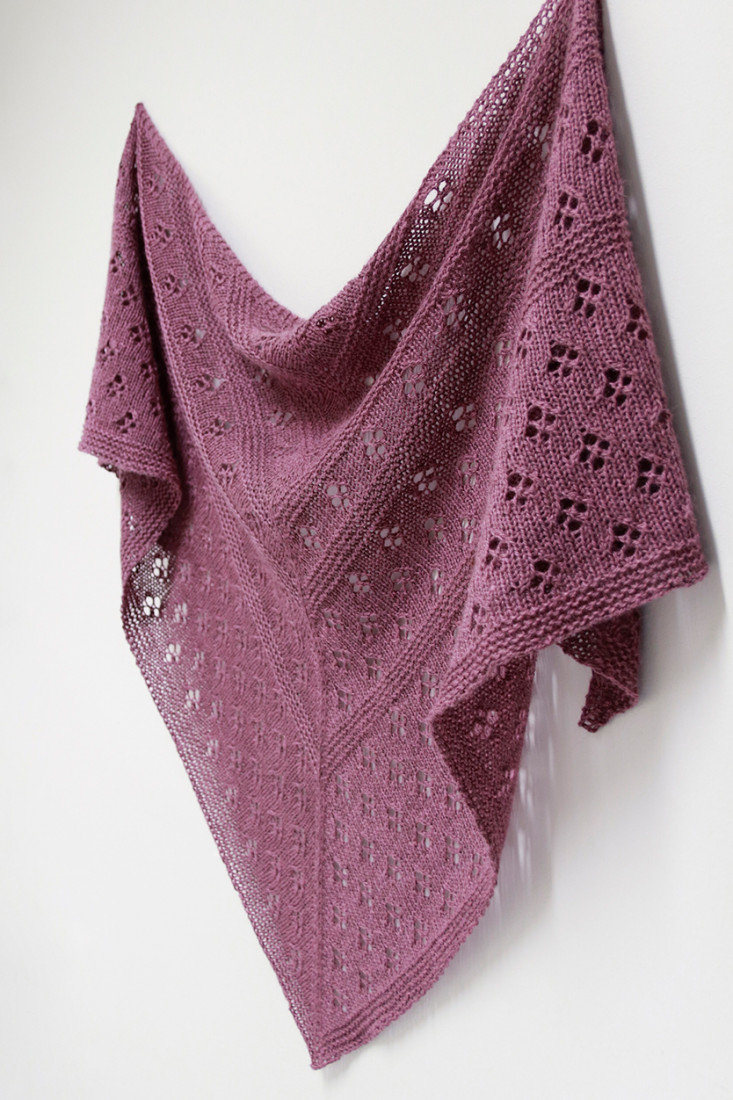 Flowers of Winter is a beautiful winter shawl, warm and comforting. It's a large top-down triangle and super relaxing to knit.
This DK weight shawl features simple and delicate lace in a flower-like motif. You work your way through garter stitch stripes and quatrefoil eyelet pattern, alternating the two. The lace blocks keep on growing as the shawl grows. You'll love knitting it!