Knitter Spotlight: Candace (glitterlamb on Ravelry)
September 21, 2017
By Janina Kallio
---
Autumn may officially start tomorrow, but let's not leave those warm and sunny days behind just yet… Today in Knitter Spotlight, we're invited on the perfect summer getaway in California, to meet Candace (glitterlamb on Ravelry).
Right in the middle of the Santa Cruz Mountains, you're most likely to find her on her deck, surrounding the peaceful Coastal redwood forest. In her comfy hammock and with her flurry friends close by, this is the perfect spot to relax on a hot late September afternoon.
She likes playing with luxury and colourful yarn, and photography is one of her favourite hobbies… Not exactly a surprise when you're living in a place like this!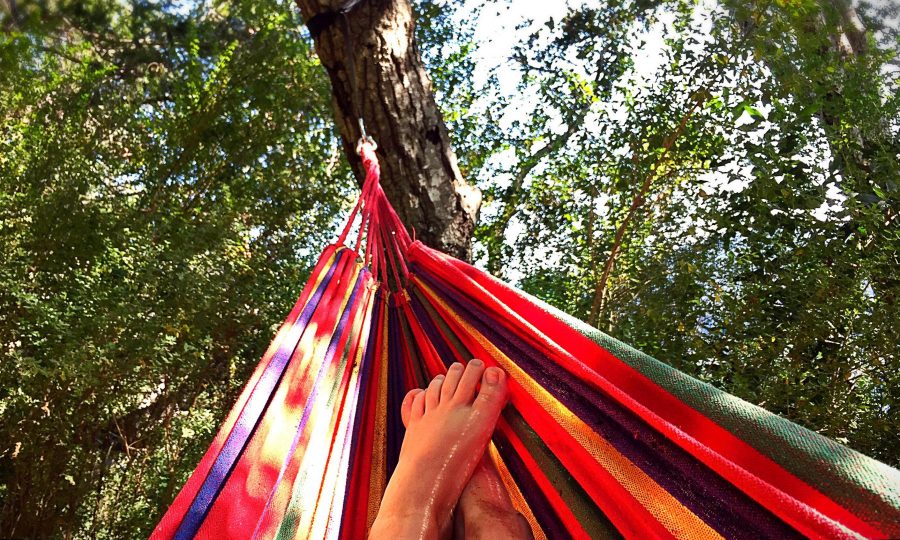 First name: Candace
Ravelry name: glitterlamb
Instagram: @floating.petal
From: Santa Cruz Mountains, United States
I learned to knit… with my grandmother. Knit, purl, nothing fancy.
I usually knit… whenever and wherever I can. Waiting for appointments and being a passenger in a car are times I look forward to!
My favorite thing about the place I live… is the Mediterranean climate. September is wonderful, except for a few really hot days. It's my favourite time of the year right now :)
My favorite travel destination(s)… I haven't traveled out of the North American Continent with the exception of Hawaii. I think I'm missing out! I'd love to travel to the Galapagos, Australia, Sri Lanka and South Africa. The north shore of Kauai above Hanalei Bay is my happy place. I love how dark it gets at night.  I'd love to travel to the South Pacific someday and stargaze.
My favorite yarn… At the moment, if I had to choose one, it would be Hedgehog Fibres. But there are so many fantastic independent dyers that, luckily, I don't have to choose.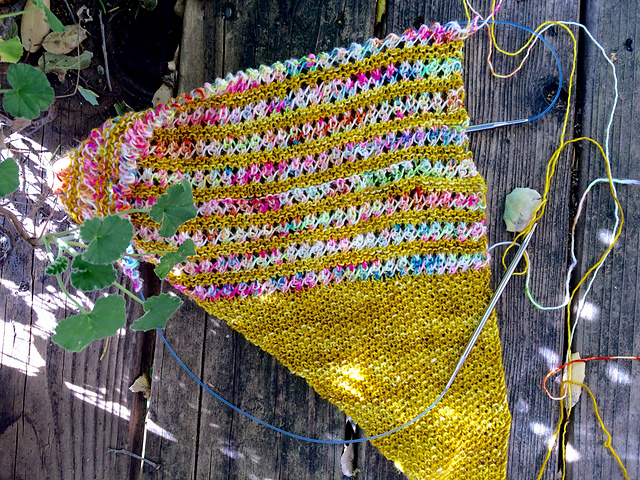 My first real project… was a silly stranded colorwork sweater with Pingouin yarn. Partially acrylic and bright. Very Eighties!
My next project… might be Floral by Woolenberry, I think, in The Uncommon Thread Merino Lace. If it's floaty enough. Must swatch!
In addition to knitting, I love… film and literature, and fortunately, I now can knit while doing either at least something not too complicated. If I need to concentrate, I can sit outside or by our open slider to the deck. Something I'm discovering is iPhone photography, and I'm trying to teach myself bit by bit. I'd love to take a class.
Things most people might not know about me. Hmmm. I studied poetry in graduate school. I'm a big John Wick fan (Keanu Reeves just turned 53!) and I love science fiction on film.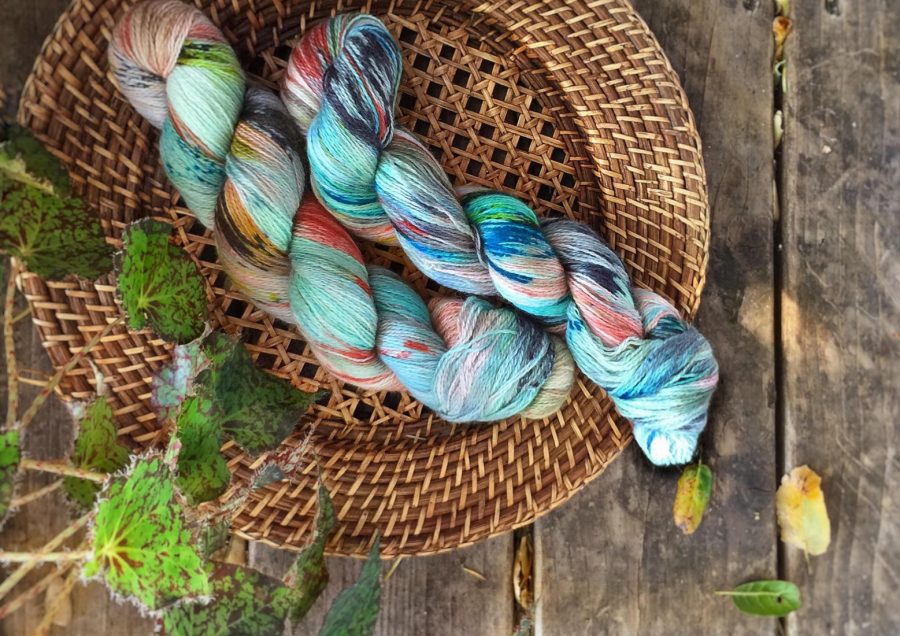 All photos ©Candace/glitterlamb