Knitter Spotlight: Mylène (laineetcotonknits)
April 13, 2018
By Janina Kallio
---
This time in the Knitter Spotlight series we're visiting Mylène (laineetcotonknits on Ravelry) in Denmark. You might have seen her beautiful shawls many times on our Project Love series, and if you visit her project gallery on Ravelry, you can't help but be inspired by her use of neutrals and jewel tones.
When she's not knitting, Mylène is enjoying the Danish food and coffee shop scene and her beautiful surroundings by the Baltic Sea.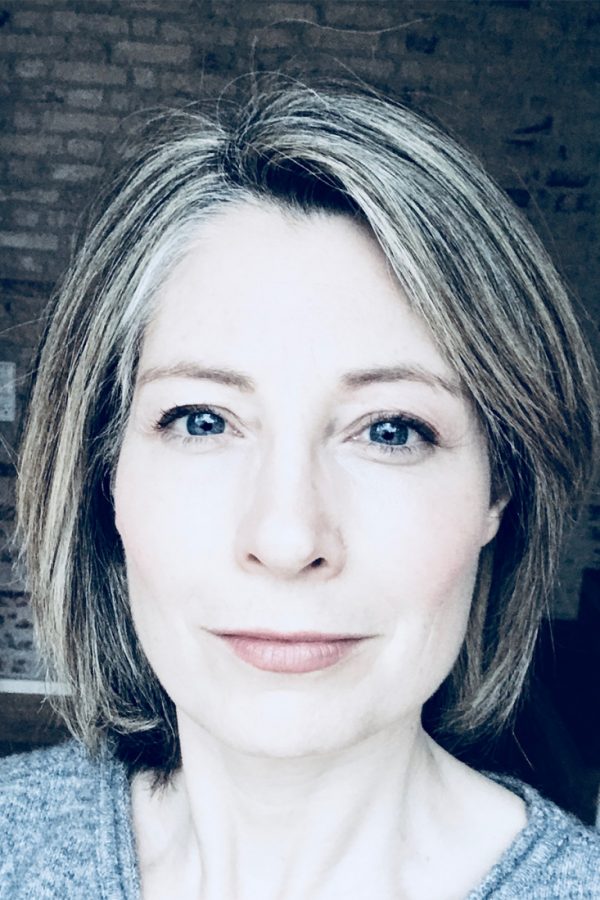 First name: Mylène
Ravelry name: laineetcotonknits
Instagram: @laineetcoton
From: Aarhus, Denmark. I am originally from Montreal, Canada, and have lived in Connecticut, U.S.A. for the past eighteen years. However, in the fall of 2017, our family made a giant leap and moved to Denmark. It has been an exciting adventure and we are enjoying our new city, learning about Denmark, its culture and way of life.
I learned to knit as a kid with my mother, but I struggled with it. Fast forward to eight years ago, when I was pregnant with my third child. I had this strong desire to learn how to knit and asked a close friend to teach me. The rest, as they say, is history!
I usually knit in the evening while watching tv or a movie with my husband. I also try to sneak in some knitting time during the day for things or projects that require more focus.
My favorite things about the place I live… Moving to Denmark is truly an amazing experience and I can't say enough about the kindness of the people here who have been so welcoming. I enjoy exploring the food scene and the countless cozy coffee shops in Aarhus. I also love living near the Baltic Sea and appreciate the beauty of our surroundings every day on my walks.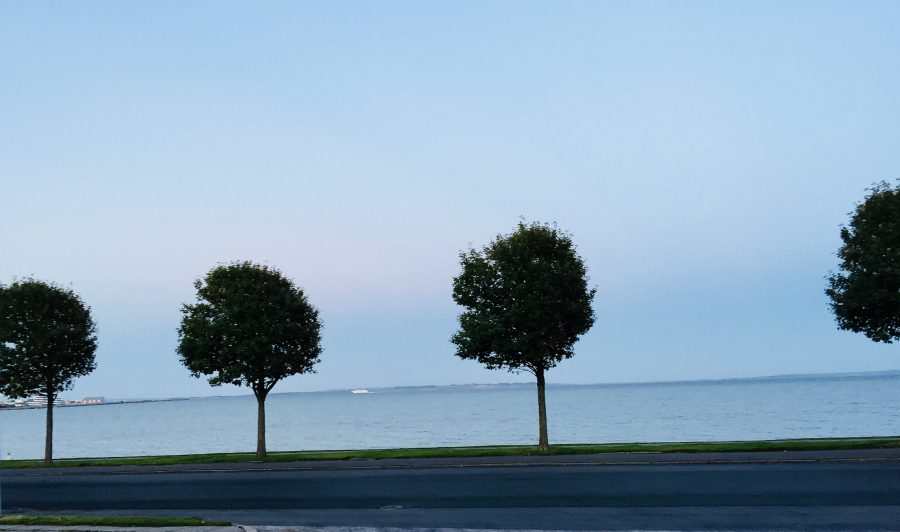 My favorite time of the year is the beginning of the school year as well as the month of January. I really get inspired by the feeling of a fresh start, and the new possibilities it brings.
My favorite travel destination is Iceland. It is such a beautiful country with stunning natural beauty. It is also a knitter's paradise where yarn, wool and knitwear are everywhere and are the item of choice for the local climate. I discovered (and purchased, of course) Icelandic yarn on my trip and look forward to knitting more with it.
My favorite yarn is… I don't think that I have a favorite; what makes me truly happy is when I have combined the right yarn and pattern. The Bough shawl by Woolenberry is a good example of this. I knit it with (new to me) Purl Soho flax down, a lovely blend of baby alpaca, extra fine merino and linen, which lent the shawl a beautiful drape as well as a bit of rusticity from the linen.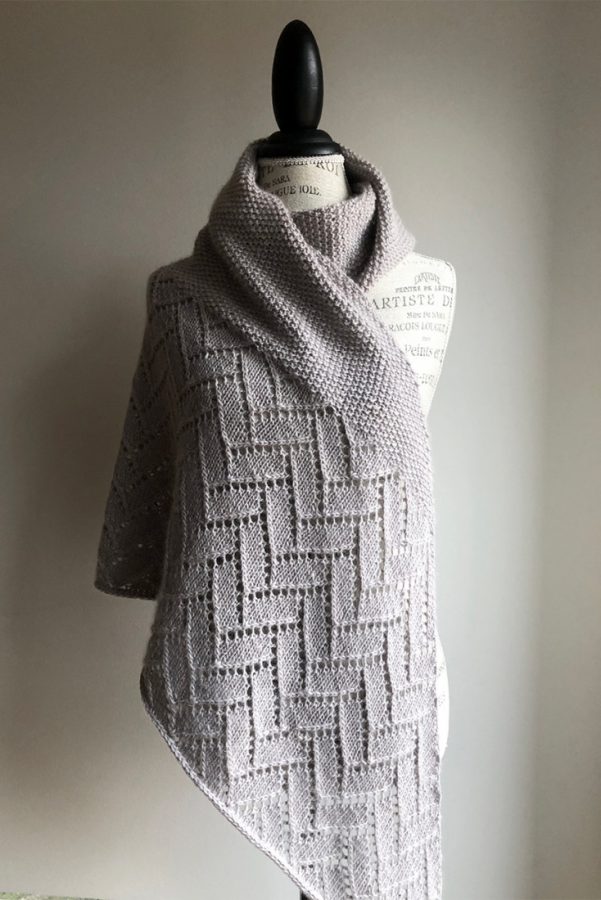 The first project I ever knitted was a felted tote bag. It was the perfect first project for me as the felting hid my mistakes and the then inexplicable small holes…
My favorite color is… I tend to gravitate towards neutrals, so greys and earth tones are always favorites of mine. I also love jewel tones, as well as soft washed out palettes. It really depends on my mood, the season and the actual project.
Right now I have on my needles a highly textured wrap that I am knitting out of a gorgeous 50/45/5 merino, cashmere and silk yarn spun in Hamburg, Germany and gifted to me by a very special friend. I hope my project will do it justice.
I'm very good at getting distracted by Instagram and Ravelry.
I make the most delicious caramelized Brussels sprouts. It's one of the few vegetables that all three of my children will happily eat!
I'm slightly obsessed with our amazingly creative knitting and fiber community. From designers, hand-dyers to podcasters, I get a lot of my creative energy and inspiration from seeing what they make and I appreciate the generosity with which they share their passion.
Something I'd still love to learn/do in this lifetime is… I love to learn, so I think that this will always be an important part of my life. I left behind my career as a corporate attorney when my twins were born, but I hope to one day go back to school and possibly pursue my lifelong interest in anthropology.
My favorite quote is… "Don't judge each day by the harvest you reap but by the seeds you plant" by Robert Louis Stevenson. My husband gave me this quote several years ago when I was staying at home, raising young children. It was very meaningful then as I sometimes struggled with the feeling of 'not getting enough done', and it has remained my favorite quote since.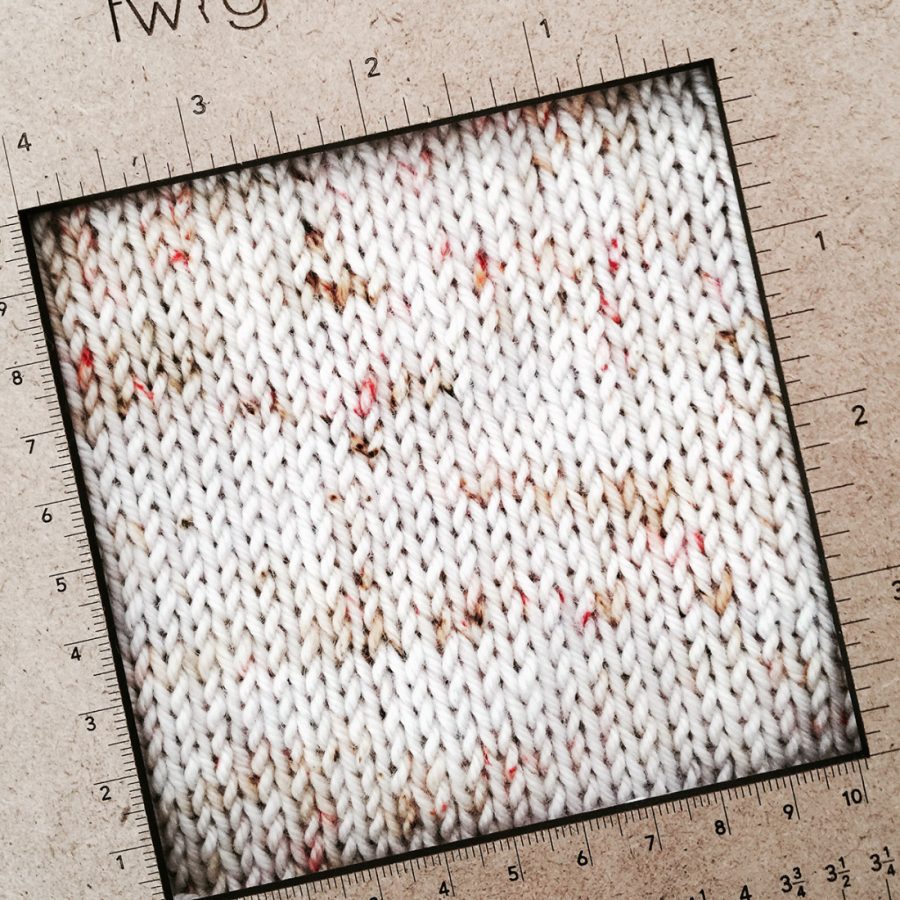 All photos ©Mylène/laineetcotonknits