New: Choose your own shawl adventure with the new Mix & Match – Rivers collection!
April 25, 2019
By Janina Kallio
---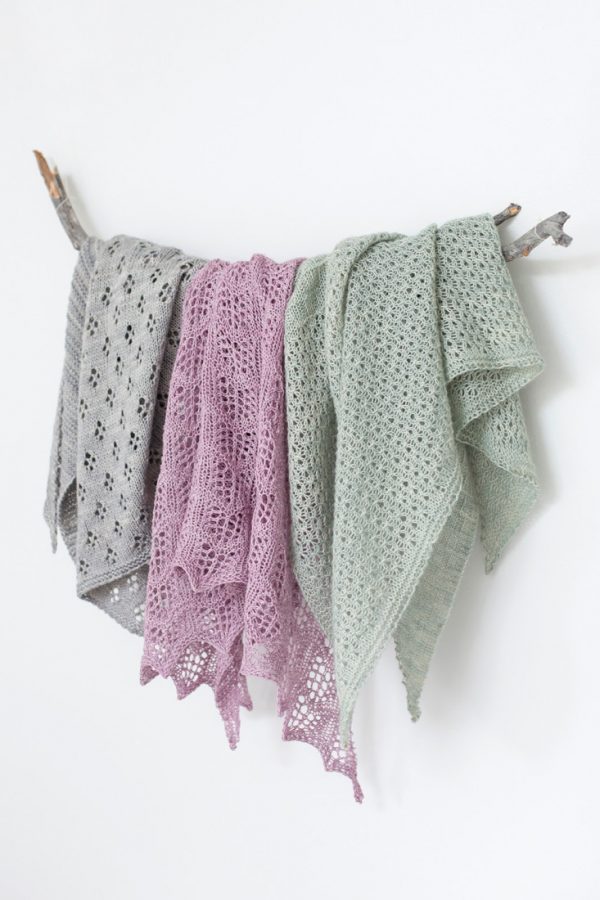 The Mix & Match – Rivers collection is finally here!
If you've ever wanted to mix and match different patterns together and choose your own shawl adventure, this collection is for you.
The Mix & Match – Rivers collection includes 3 beautiful shawls: Seine, Elbe and Tiber. All these shawls can be knitted on their own, just as they are. But if you have the entire collection, you can also mix and match by combining the body and border sections from the other patterns in the collection.
With the 3 patterns of the Mix & Match – Rivers collection, you get 9 different shawls!
All these shawls have a textured body and a simple lace border, and they are interchangeable. All the math is done for you, so all you need to do is to choose your combo of body and border and simply follow the instructions. Get the collection here.
The body sections have wonderful texture created with simple knit and purl combinations.
In Elbe, the body is worked in a rib check pattern, in Tiber in moss stitch and in Seine in garter stitch with thin stockinette stripes.
The border sections feature simple lace with a modern aesthetic.
The border is worked in a cabled eyelet pattern in Elbe, wavy lace in Tiber and a quatrefoil eyelet pattern in Seine.
I'm so excited about this collection and eager to see your shawls. For inspiration, check out the project pages for each shawl on Ravelry. My test knitters created really stunning shawls! Once you cast on yours, share your progress on Ravelry and on Instagram with #woolenberry. I can't wait to see what you come up with!