New summer shawl: Linum
August 1, 2019
By Janina Kallio
---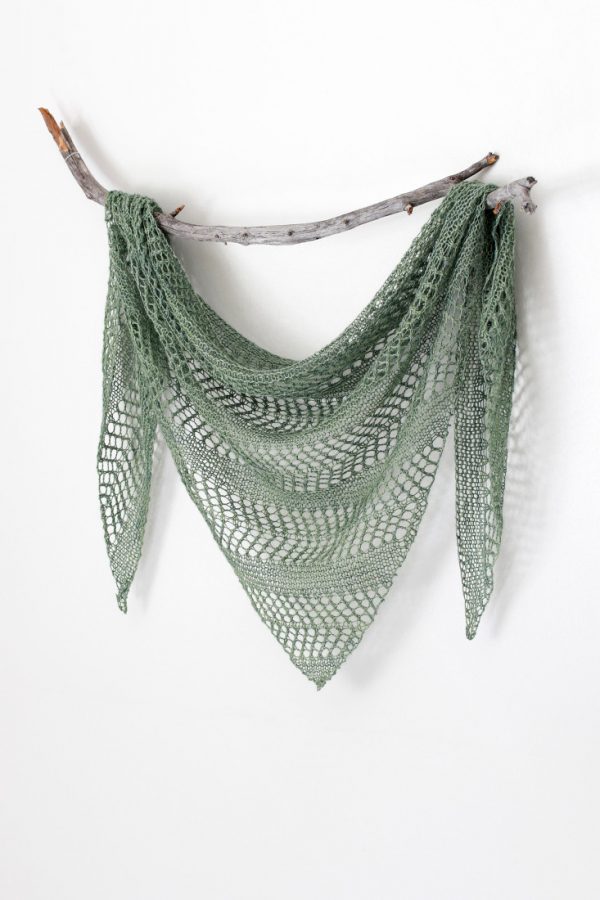 New shawl pattern Linum is here!
If you're itching to cast on a light and airy summer shawl, look no further. Linum is a modern triangle shawl that begins from the bottom tip. You knit your way up, alternating garter stripes with mesh lace blocks that change direction.
I knitted my Linum while I was on holiday. It was the perfect, relaxing project to have on the needles. The pattern doesn't require intense concentration, so it was easy to pick up and knit a few rows here and there.
I don't think I'll ever get tired of mesh lace.
It's so simple to knit and so beautiful. And there's so many ways to have fun with it. This time I played around with the right and left slanting decreases.
First the lace rows tilt to the right, then the lace changes direction and the lace tilts to the left. For accent, I added a purl ridge row to where the mesh changes direction. Between the lace blocks you take a breather and knit a few rows of relaxing garter stitch.
I chose WalkCollection Linea (50% Alpaca, 25% Silk, 25% Linen; 400 m / 437 yds per 100 g) in Jade for my Linum. One skein was enough to make this beautiful shawl.
Want to make your shawl bigger?
The size of this shawl is so easy to modify. If you have more yarn, just keep on knitting the pattern repeat to get a larger shawl. Or try it with lighter or heavier yarn weights.
The pattern has both written and charted instructions, and a stitch count table to help keep you on track the entire time.
Get the Linum shawl pattern here
When you've picked your yarn, share your project on Instagram with #woolenberry. Can't wait to see your shawl!