Off the needles: Passeggiata shawl with Madelinetosh Tosh Sock
June 14, 2018
By Janina Kallio
---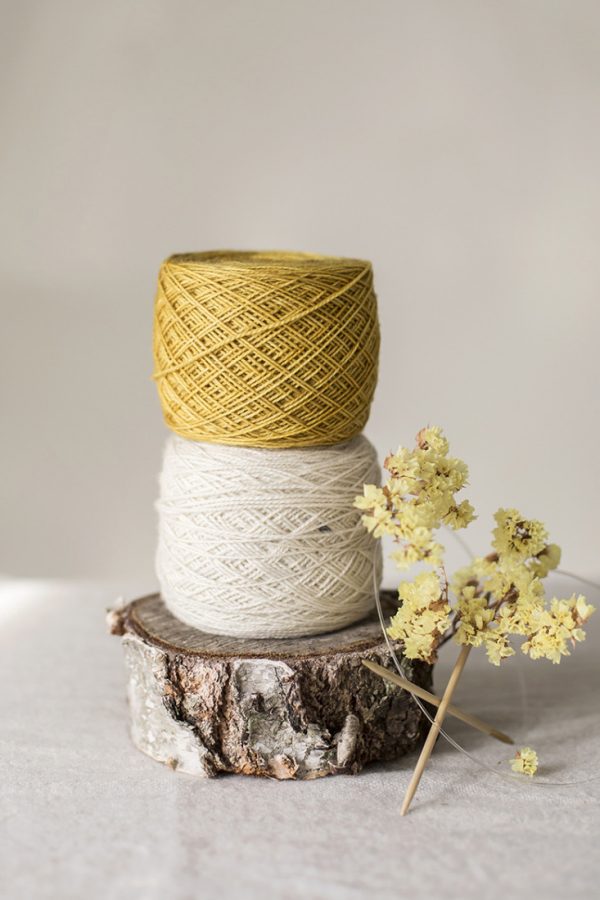 These Madelinetosh Tosh Sock beauties had been sitting in my stash for a long time before I managed to choose a pattern for them and finally cast on. The colours are Antler and Winter Wheat, and I love how they seem to have a natural glow. So I knew I wanted to use them together.
I first narrowed my choices to either Dewdrops or Passeggiata, and with a little help from our Instagram community, I finally decided on Passeggiata. And it turned out to be a perfect choice. This soothing garter stitch beauty is such a pleasant knit and the resulting wrap is big and cosy. I know I'll be reaching for this when I need something to wrap around my neck on chilly mornings.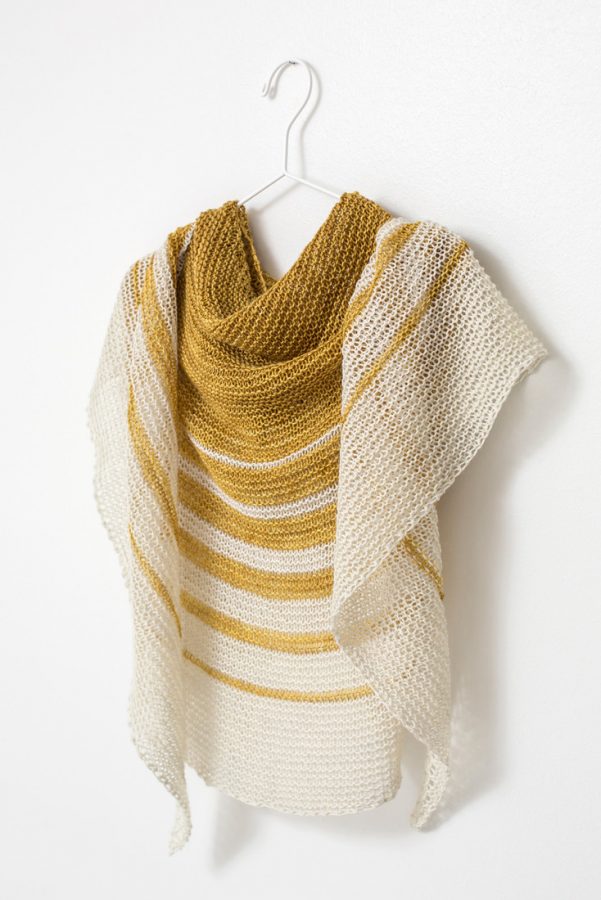 For a relaxing project with an opportunity to play colour, Passeggiata certainly fits the bill. It looks so different depending on the colours used, and whether a lighter colour is used on the top or bottom.
I knitted my first Passeggiata with Madelinetosh Tosh Merino Light in colours Well Water and Turquoise, and used the lighter colour on the top of the shawl.
For this second time around, I chose to put the lighter colour at the bottom, and I really like the effect. I find it more lightweight this way. For more colour combinations, take a look at the project pages and Passeggiata shawls made by other knitters on Ravelry. So much inspiration!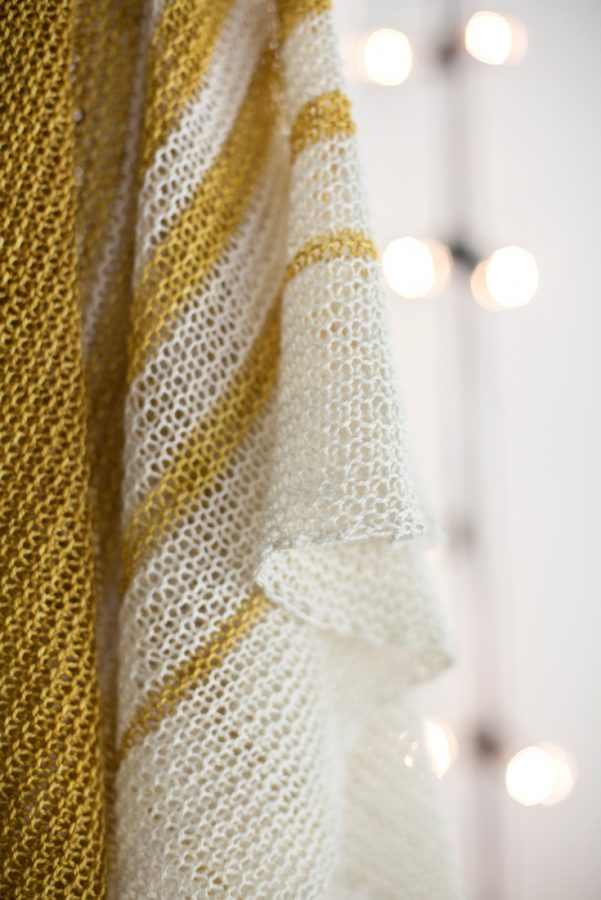 I also took this opportunity to update Passeggiata pattern to a new, beautiful and improved look. It now includes a helpful schematic, more detailed stitch counts, hand-drawn illustrations and other lovely treats.
If you have already purchased the pattern, you have received an email with a link to download the new pattern. You can also access the new file from your Ravelry library.