On your needles – December 2019
December 17, 2019
By Janina Kallio
---
Casting on a new project is so exciting!
Finding the perfect yarn & pattern combo and then seeing the shawl grow on your needles.
Here are some fresh wips (works-in-progress) currently on the needles that I've seen on Instagram with #woolenberry and on your Ravelry project pages. Don't they make your needles itch for a new cast-on?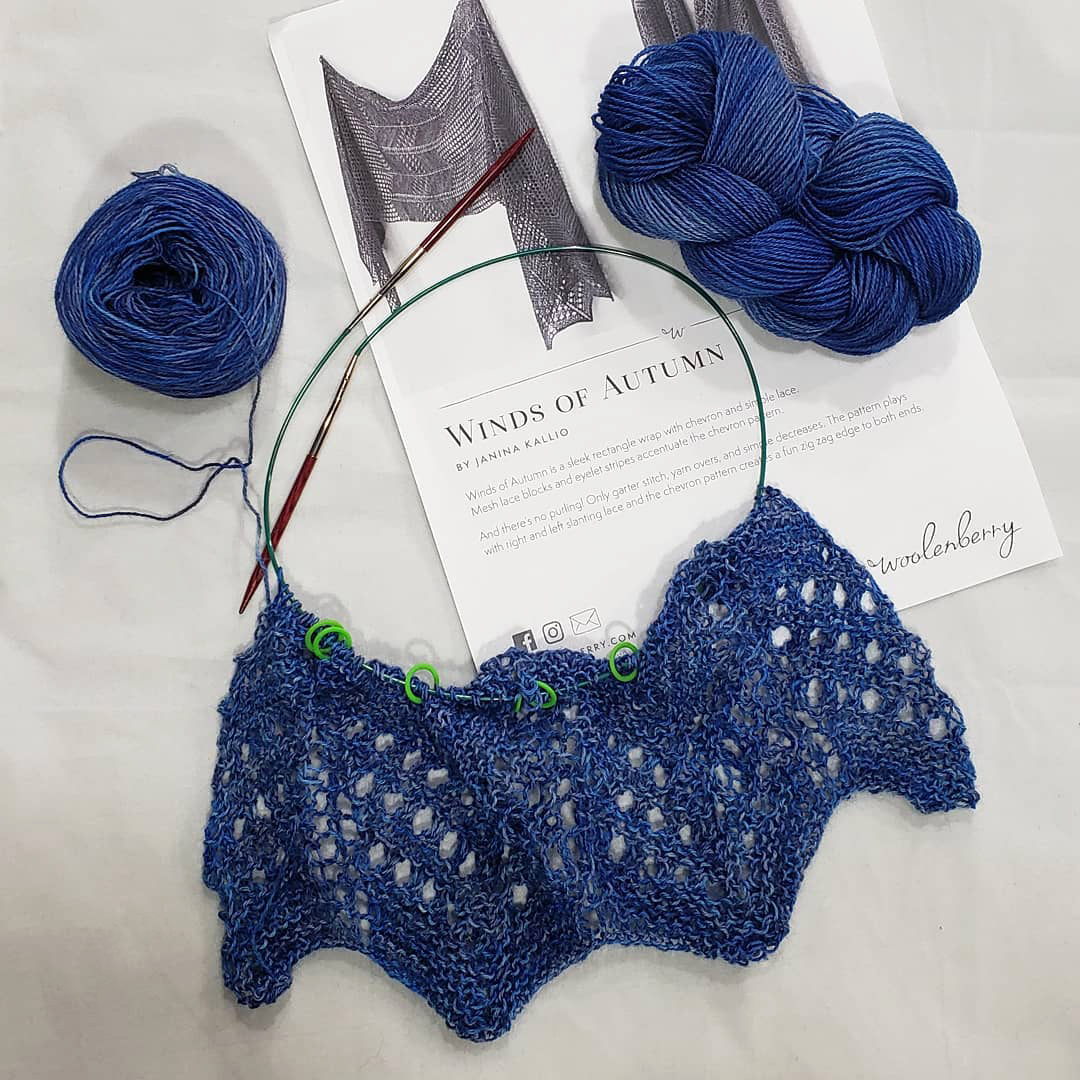 Sue (twobranchranch on IG) is knitting Winds of Autumn with a beautiful alpaca yarn she dyed herself.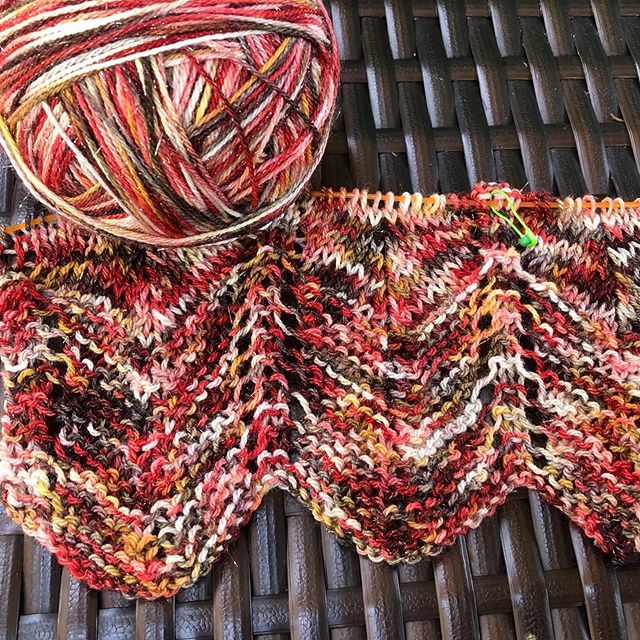 Joyce (travelingpurls on IG) is knitting Terrain with a colourful yarn by Pink Adobe Dyeworks.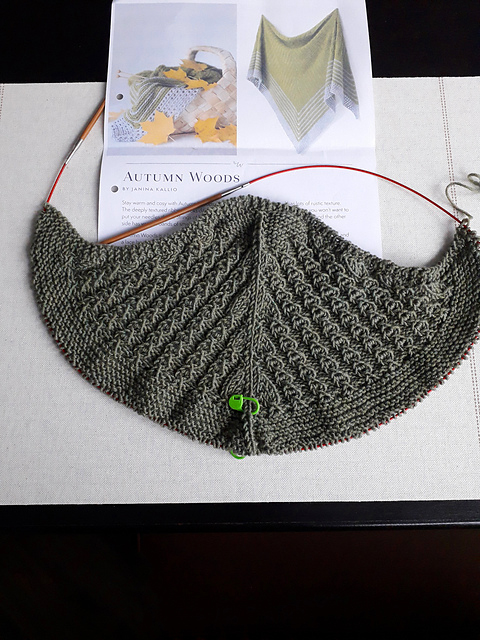 Kerstin (StricklieselNRW on Ravelry) is knitting Autumn Woods with Drops Baby Merino.
*All photos used with permission. I respect your copyrights :)