Pattern favourite: Spring Bloom shawl
June 6, 2022
By Janina Kallio
---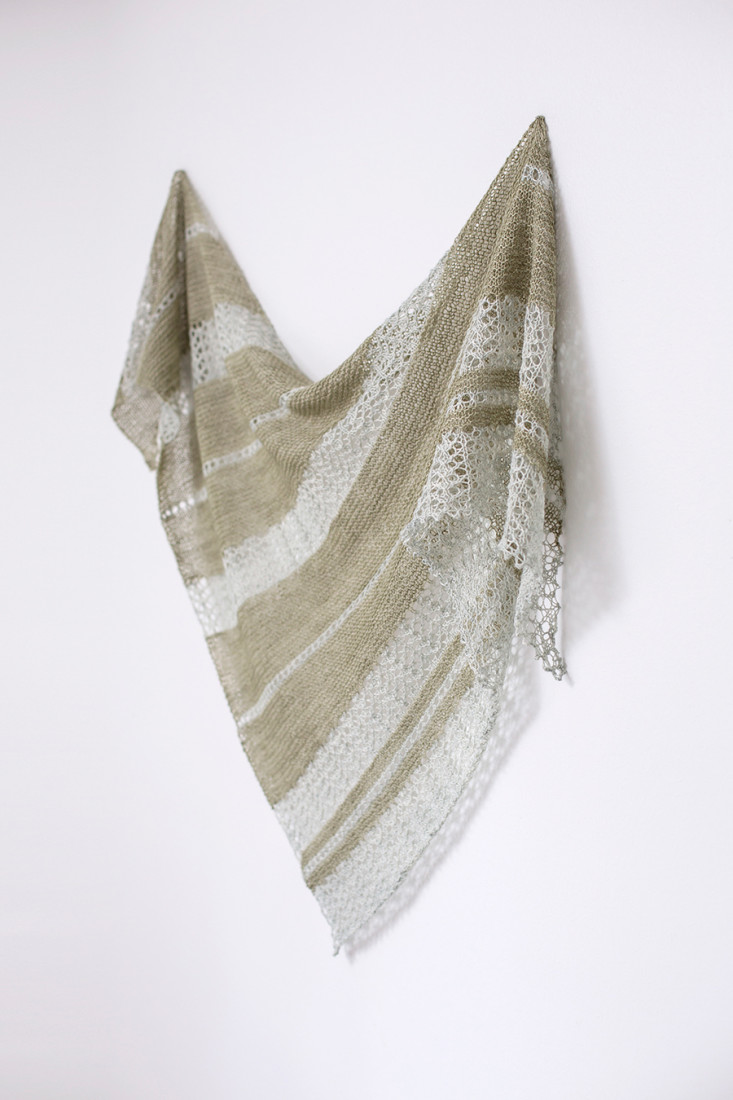 Spring Bloom is a large yet lightweight shawl with delicate lace.
Grounding garter stitch is interspersed with contrasting colour lace and eyelet stripes.
Spring Bloom would look fantastic in single-ply merino yarns like Madelinetosh Tosh Merino Light, Malabrigo Mechita or La Bien Aimée Merino Singles.
Or you could choose a yarn with some silk to get even more drape and luxurious sheen. The Uncommon Thread Silky Merino or Julie Asselin Fino would be perfect.
Knitted in two colours, you can play with different combinations and choose colours that complement or contrast each other.
Go as bright and bold or as soft and muted as you want, or take your cues from the seasons around you.
I used Eden Cottage Yarns Tempo 4ply (75% wool, 25% nylon; 400 m / 437 yds per 100 g) in colours Coppice and Silver Birch.
You've seen me use Eden Cottage Yarns in many of my shawls. It's one of my absolute favourite yarn brands, the colours that Victoria creates are so beautiful!
What's your favourite yarn brand?