Project Love: Cosy Triangles Alchemy & Bough
March 30, 2018
By Janina Kallio
---
Shawls come in various shapes, sizes and constructions, but for many knitters the one on top of the list is the diagonally knitted triangle. These shawls are worked from one tip to the opposite side of the triangle, creating a slightly asymmetric shape.
In addition to being versatile and easy to wear, another unbeatable upside of this construction is that the rows don't get as long as in the classic top-down triangles, and there's less stitches to bind off in the end.
Especially when knitted with heavier weight yarns, like DK weight Alchemy or worsted weight Bough, you can just sit back and enjoy watching the shawl grow quickly on your needles. To inspire your next cast on, here's a selection 8 beautiful diagonally knitted triangle shawls made by lovely knitters around the world.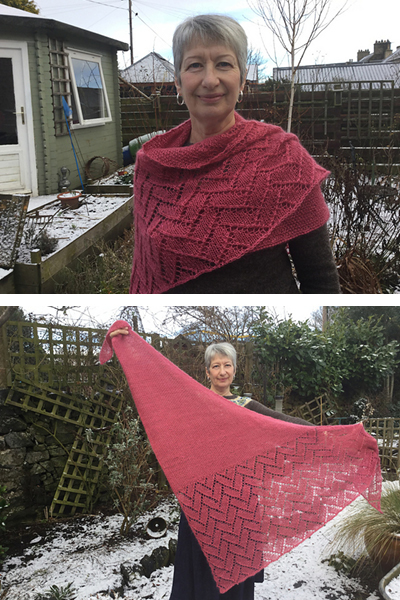 Janet's Bough with Whistlebare Yeavering Bell DK
Photo© JanetBarra on Ravelry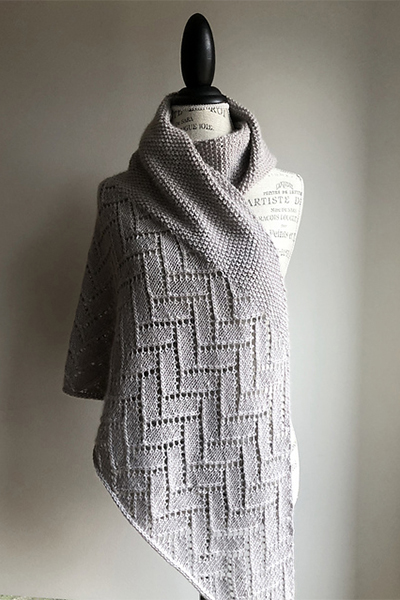 Mylène's Bough with Purl Soho Flax Down
Photo© laineetcotonknits on Ravelry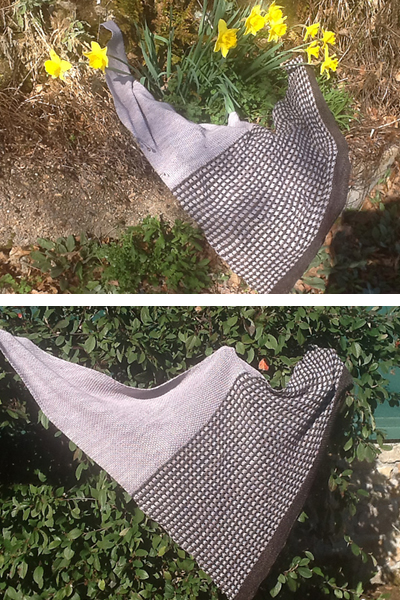 Suze's Alchemy with Frida Fuchs Wonneproppen DK
Photo© Countrybyrd on Ravelry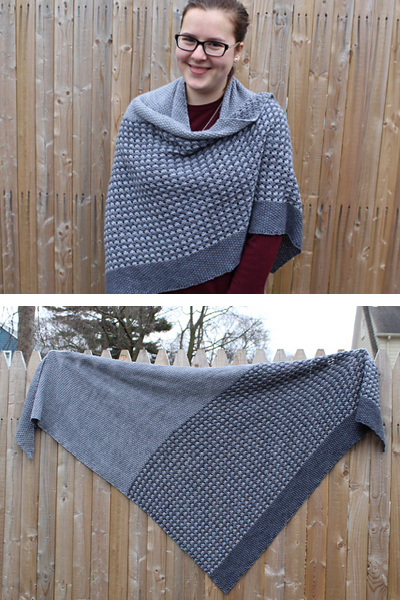 Jocelyn's Alchemy with Miss Babs Kunlun
Photo© jocemilton on Ravelry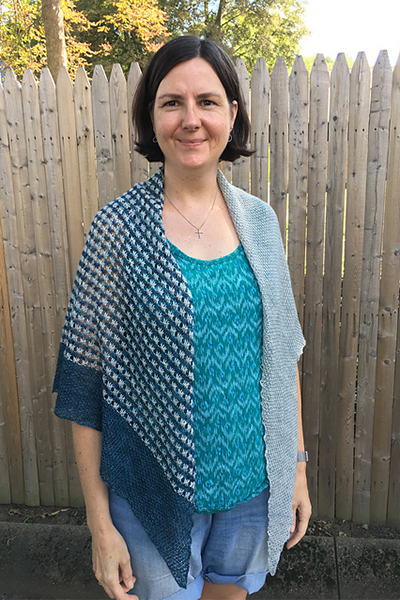 Jocelyn's Alchemy with Orange Flower Yarn
Photo© jocemilton on Ravelry
Laure's Alchemy with Ferme de la Fontaine du Feu
Photo© masomalie on Ravelry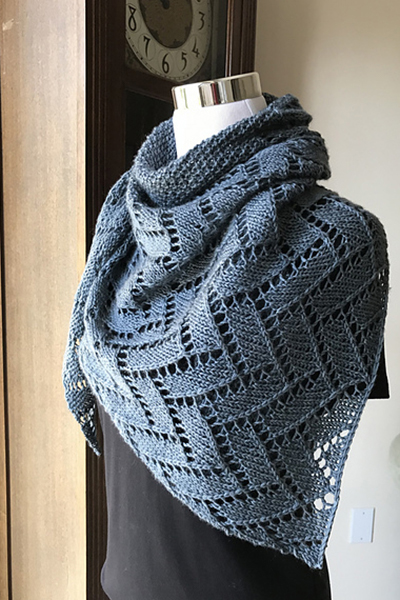 Madeleine's Bough with Miss Babs Yowza
Photo© MadeleineL on Ravelry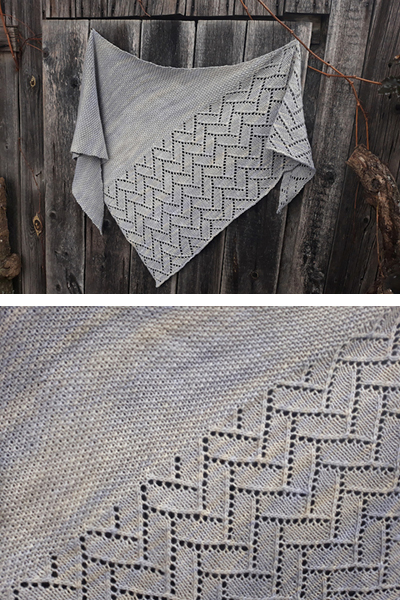 Marishka's Bough with Manos del Uruguay Maxima
Photo© fiji on Ravelry
Want to see your own project featured on Project Love? Help me find it by creating a project page on Ravelry with photos of your finished knit. I'll always ask your permission before sharing your pics.