Project Love: Interlude
January 14, 2016
By Janina Kallio
---
This week on Project Love we have stunningly gorgeous Interlude eye candy.
Interlude is clean & simple lace shawl for a modern knitter. Dynamic fishnet lace sections and garter stitch create an intriguing combination of femininity and geometric look with an industrial feel.
With a shawl like Interlude, it's so important to block it properly to really open up the lace and get the airy and lightweight look – which these six beauties are an excellent example of. Enjoy!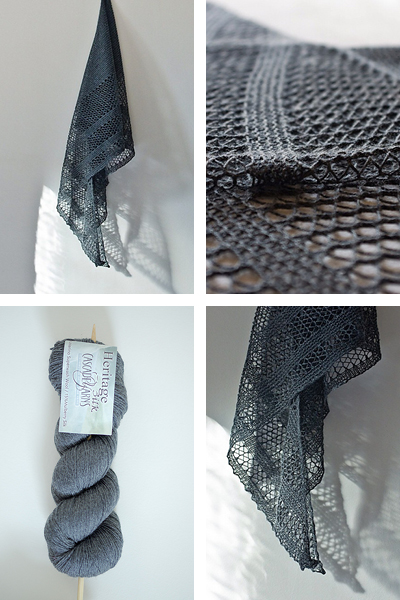 Laura's Interlude in Cascade Yarns Heritage Silk. Photo© PointMoose on Ravelry.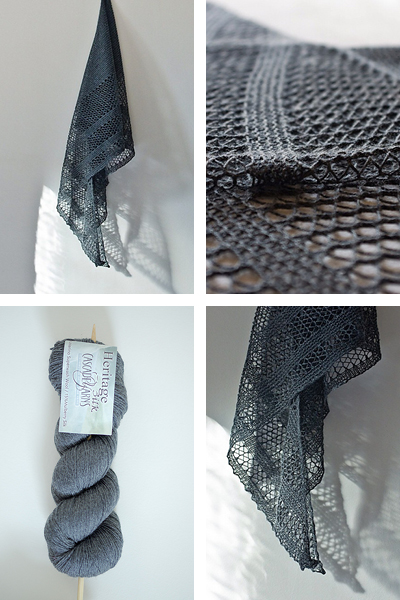 Nadège's Interlude in (Vi)laines Solitaries Fingering.
Photo© berlilechat on Ravelry
Ingrid's
Interlude
in Manos del Uruguay Fino
Photo© mpiggy on Ravelry
Lia's
Interlude
in Madelinetosh Tosh Merino Light
Photo© syldar on Ravelry
Lia's
Interlude
in Wollmeise Blend
Photo© syldar on Ravelry
Nadège's
Interlude
in (Vi)laines Solitaries Fingering
Photo© berlilechat on Ravelry
Hanna's
Interlude
in Knitlob's Lair Tuulen Tytär
Photo© Mayanaea on Ravelry