Rectangle beauty on my needles: Third design for the 2020 Shawl Club
July 31, 2020
By Janina Kallio
---

How's your summer knitting coming along?
I hope it's not too hot to knit in your part of the world.
The summer is in full bloom here in Finland and I have the autumn shawl for this year's Shawl Club on my needles.
This shawl, the third one in the 2020 Shawl Club, is coming in August, so you don't have to wait too long to cast on yours.
Autumn Breeze is a beautiful combination of delicate lace and textured details.
You knit this rectangle shawl with two different yarns, wool and mohair.
Both yarns are held together in the garter stitch sections that are decorated with vertical stockinette ridges. The chevron lace on stockinette stitch is worked with the mohair yarn only, for a lighter-than-air look.
This sleek and simple lace shawl is relaxing to knit and looks beautiful wrapped around your neck. You'll love the clean lines and sophisticated simplicity.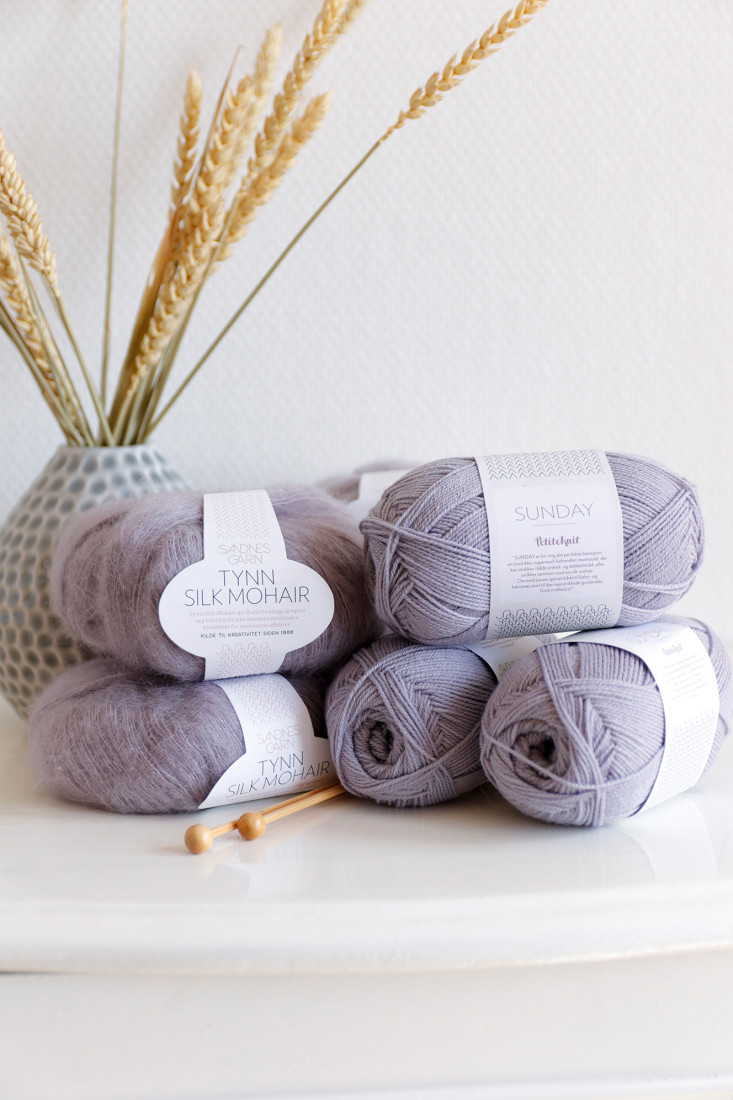 I'm using a Sandnes Garn combo for my shawl.
Sunday (100% merino wool; 235 m / 257 yds per 50 g) and Tynn Silk Mohair (57% mohair, 28% silk, 15% wool; 212 m / 232 yds per 25 g). They're both the same beautiful lavender colour, the colourway is named 4631.
If you're not a 2020 Shawl Club member yet, join now!
You'll get the first two club shawls, Spring Delight and Summer Solstice, immediately as you join. And I'll send Autumn Breeze to you as soon as it goes live in August. The 4th and last Shawl Club pattern is coming in November. The club price is a one-time payment and includes all 4 shawl patterns.