Rustic rectangle wrap on my needles
February 6, 2020
By Janina Kallio
---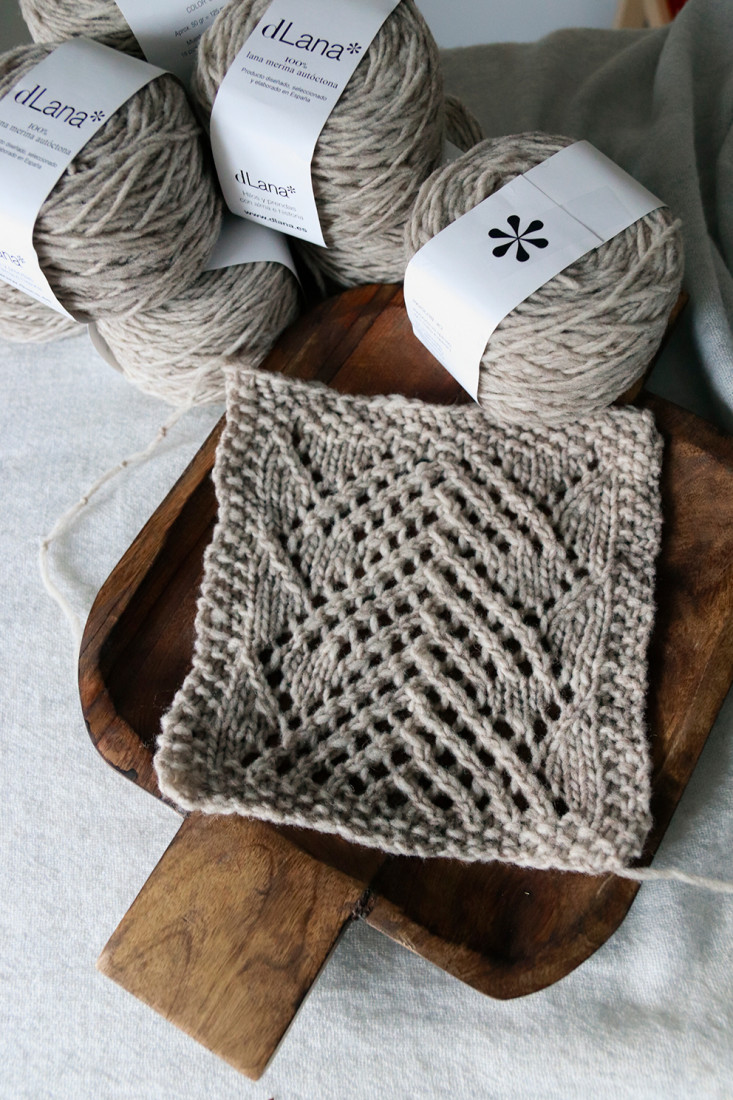 I've gotten many messages asking for more rectangle shawl patterns, so I decided to design one for you.
I love rectangles, too. They're so easy and versatile to wear.
The yarn I'm using is worsted weight 100% Lana Merina autóctona from dLana* (100% merino; 125 m / 137 yds per 50 g).
I originally bought these yarns for a sweater, but decided to use them for this rustic wrap instead.
This is a wonderful organic yarn from Spain, made there from local wool.
It's worsted weight and undyed, available in a few gorgeous natural shades.
The dLana* yarn is wonderful to knit with. The yarn feels very rustic and natural in my hands. I've got 10 cakes of it. We'll see how many I end up using for the shawl, but I can promise you it's going to be large and lofty.
The shawl has beautiful wide lace panels with seed stitch frames.
It's pleasant to knit once you get into the rhythm of it. Watching the panels grow is addictive and it's difficult to put the needles down. "Just one more row!"
If you have trouble finding the dLana* yarn I'm using, Brooklyn Tweed Shelter would be a great, very similar substitute. But naturally you can use any worsted weight yarn you have available to you.