Sneak peek: Autumn Breeze shawl
August 7, 2020
By Janina Kallio
---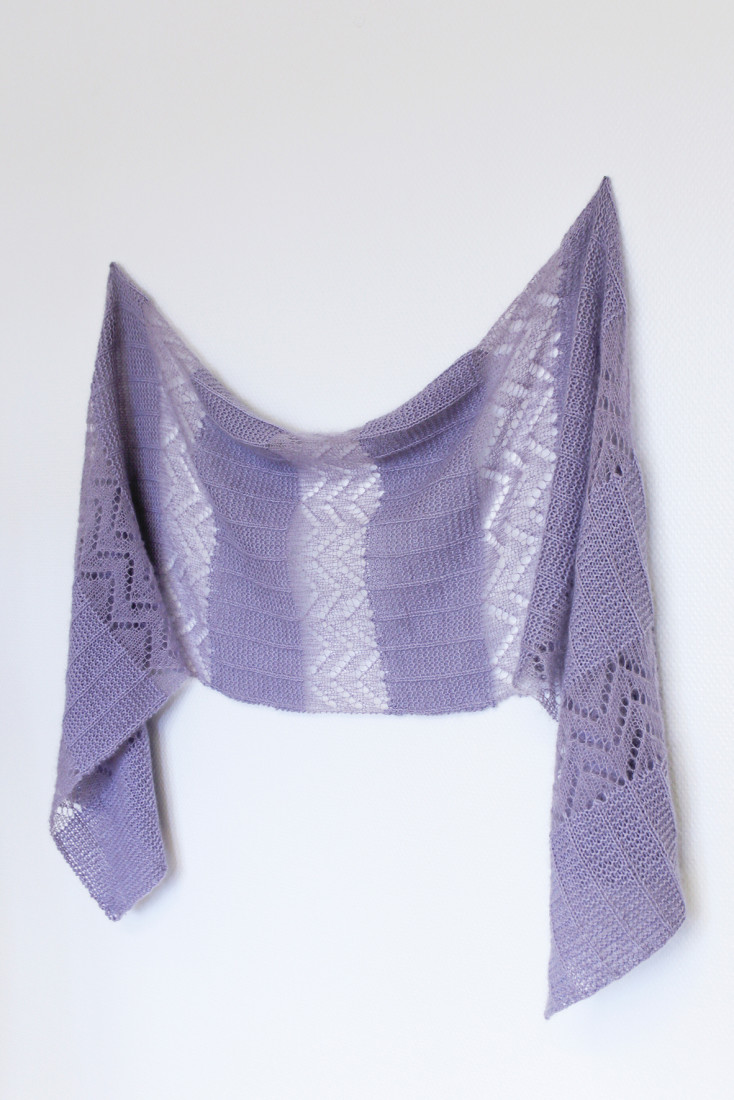 The third pattern in the 2020 Shawl Club goes live next week!
Autumn Breeze is a beautiful combination of delicate lace and textured details. You knit this rectangle shawl with two different yarns, wool and mohair.
Both yarns are held together in the garter stitch sections that are decorated with vertical stockinette ridges. The chevron lace on stockinette stitch is worked with the mohair yarn only, for a lighter-than-air look.
I have been wanting to use mohair yarn for ages, and I'm so happy with the result! Don't be surprised if you see more mohair on my needles in the future :)
Autumn Breeze is relaxing to knit and the result is a sleek and modern wrap.
The lace pattern is easy to memorize, and just when you get tired of knitting lace with mohair yarn (it's not as scary as it sounds, I promise), the garter stitch section begins. This shawl is a fun knit!
Autumn Breeze looks beautiful wrapped around the neck, and I'm now looking forward to the cooler weather so I can start wearing it!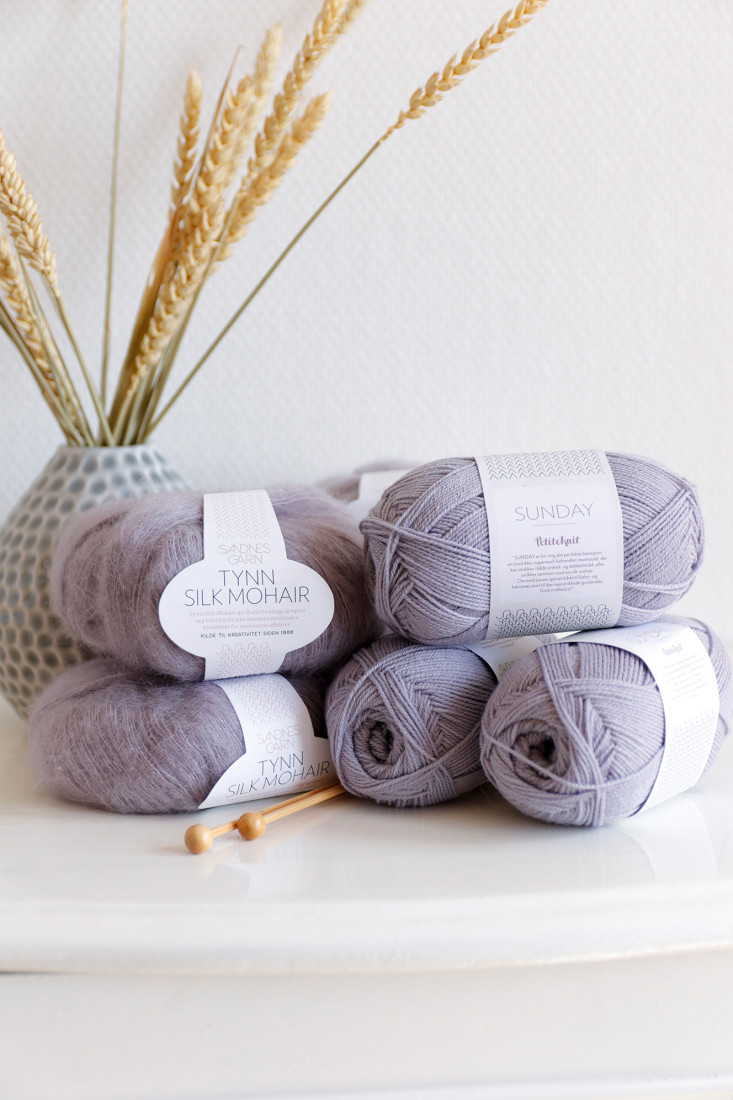 I used 2 skeins of Sandnes Garn Sunday (100% merino wool; 235 m / 257 yds per 50 g) and 3 skeins of Sandnes Garn Tynn Silk Mohair (57% mohair, 28% silk, 15% wool; 212 m / 232 yds per 25 g) for my shawl.
You'll need about 470 m / 514 yds of the wool yarn and 636 m / 696 yds of the mohair yarn.
But if mohair is not your thing, there's no reason why you couldn't knit Autumn Breeze with a single strand of fingering weight yarn. I would estimate that two skeins (about 700 – 800 m / 764 – 875 yds) would be enough.
My shawl is 51 cm / 20 inches wide and 196 cm / 77 inches long, but the pattern includes instructions on how to modify the width. And the length is easy to adjust by simply working fewer or extra pattern repeats.
I'll send the pattern to all 2020 Shawl Club members on Thursday, as soon as Autumn Breeze goes live!
Autumn Breeze is exclusive to the 2020 Shawl Club and won't be available individually until 2021.
If you're not a 2020 Shawl Club member yet, join now! You'll get the first two club shawls, Spring Delight and Summer Solstice, immediately as you join. And I'll send Autumn Breeze to you as soon as it goes live. The 4th and last Shawl Club pattern is coming in November. The club price is a one-time payment and includes all 4 shawl patterns.