Sneak peek: Endless Summer shawl
May 9, 2019
By Janina Kallio
---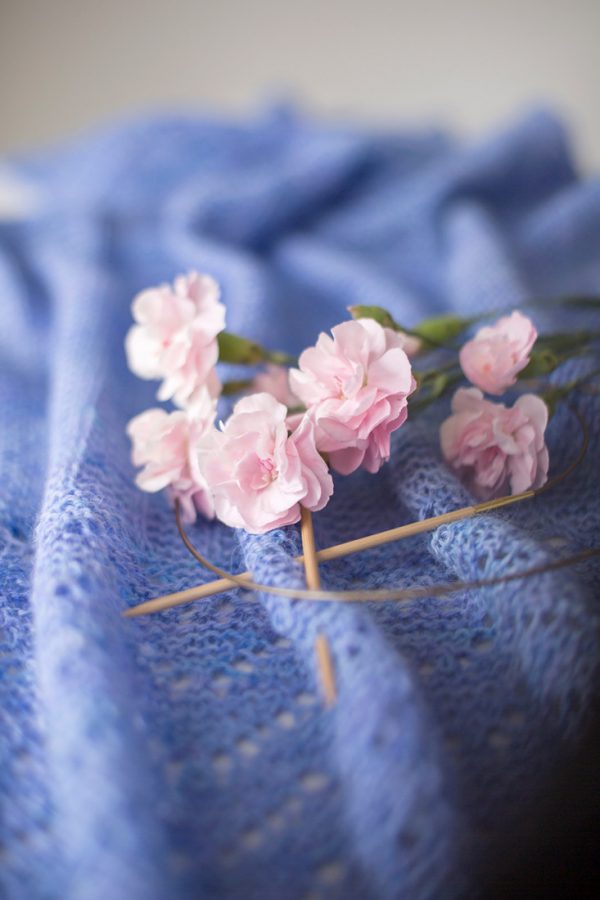 The second shawl in the 2019 Woolenberry Shawl Club will go live next week!
Endless Summer is perfect for relaxing with your knitting – while dreaming of summer, or during summer.
I used Mythica Fibers Alpaca Fingering (100% alpaca; 367 m / 400 yds per 100 g) in the Hydrangea colourway. This colour reminds me of my grandma's garden, and that inspired the name.
It was wonderful to travel back in time to all those long summer days with the sun shining, the crickets chirping and the carefree adventures to be had. The childhood summers always had the perfect weather and seemed to last forever, have you noticed? Now they fly by faster than I can say non-superwash…
If you want to try this same yarn, you can purchase it from the Mythica Fibers Etsy shop.
You'll need 2 skeins for Endless Summer. Aya from Mythica Fibers updated her shop with a new batch of Alpaca Fingering, but they're selling fast. So don't wait too long. There's lots of great colours, like Fox, Unforgettable, Dune, Je Te Veux, and of course Hydrangea.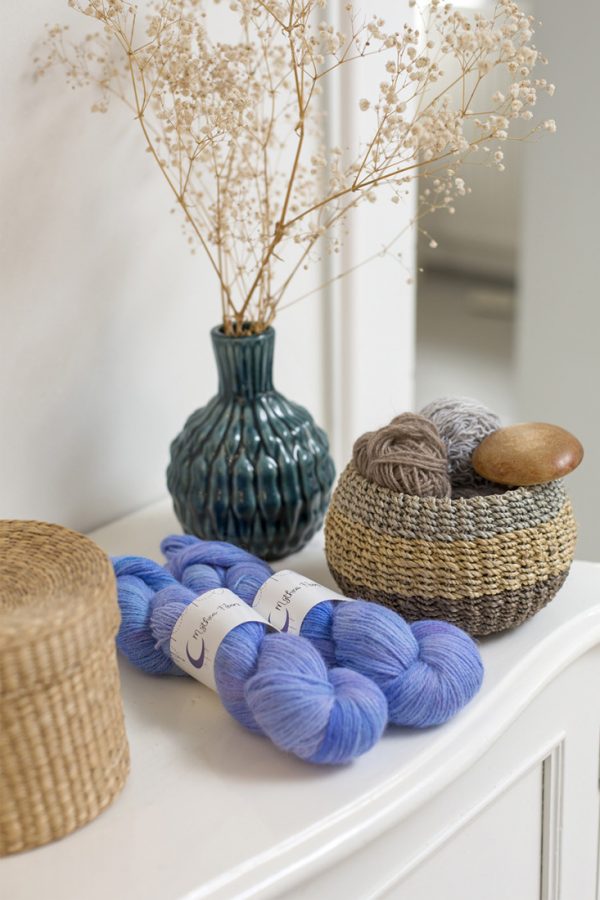 But you can use other yarns, too. Perhaps the perfect yarn is already waiting in your stash?
You'll need about 660 m / 720 yds of fingering weight yarn. Choose a yarn with beautiful drape and a colour that highlights the delicate texture and lace of Endless Summer.
It's exclusive to the Club until 2020. If you haven't joined the club yet, it's not too late! The club includes 4 shawl patterns, inspired by the changing seasons.
By joining now, you get immediate access to the first club shawl, Waiting for Spring.
And Endless Summer will pop into your inbox and Ravelry library as soon as it's released next Thursday. There will be 2 more shawls to come. One for autumn (coming in September) and one for winter (coming in November).