Sneak peek: Fern Fronds shawl
July 12, 2018
By Janina Kallio
---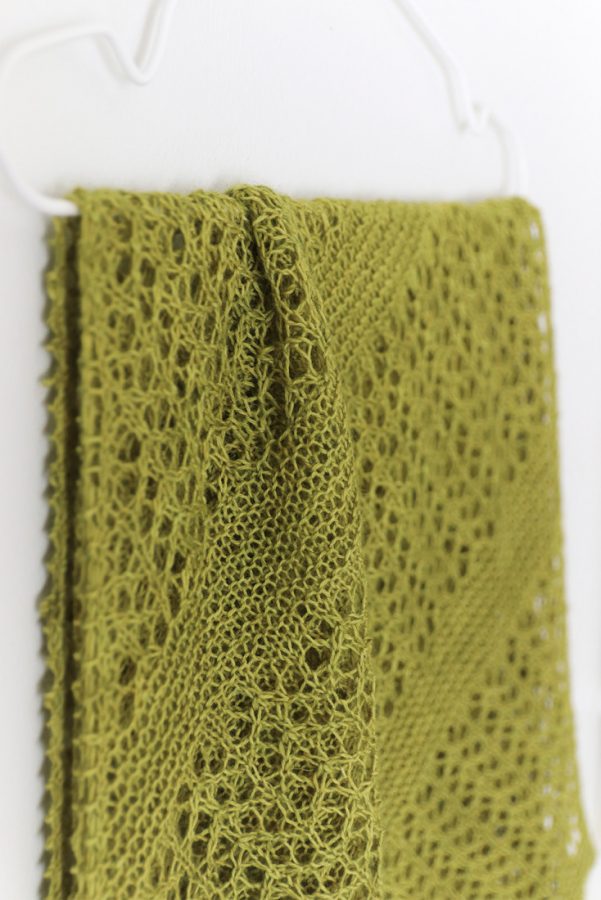 New rectangle shawl coming soon!
I'm still very much in love with the parallelogram shape and construction and further exploring its possibilities. I get so many requests for rectangle shawls, so I thought it was time to design a new one. But instead of the usual construction, I switched it to a diagonal. It adds a nice dynamic touch to the shawl and is fun to knit.
If you enjoyed knitting Shine, you're going to love this one, too.
The lace is a bit more advanced than simple mesh, but nothing too complicated. You'll feel like a total pro after only a few repeats. The length is also very easy to modify to suit your own needs. I can't wait to share Fern Fronds shawl with you next Thursday!
Want to be ready to cast on as soon as the pattern goes live?
I used 2 skeins of Eden Cottage Yarns Bowland 4ply (100% Bluefaced Leicester Wool; 400 m / 436 yds per 100 g) in colourway Fern. You can find the same yarn on Eden Cottage Yarns website in a variety of gorgeous colours. If you want to substitute with your own favourite, you'll need approximately 754 m / 824 yds of similar fingering weight yarn.
Happy yarn shopping or stash diving!