Sneak peek: Knit yourself calm with Tranquil
August 23, 2022
By Janina Kallio
---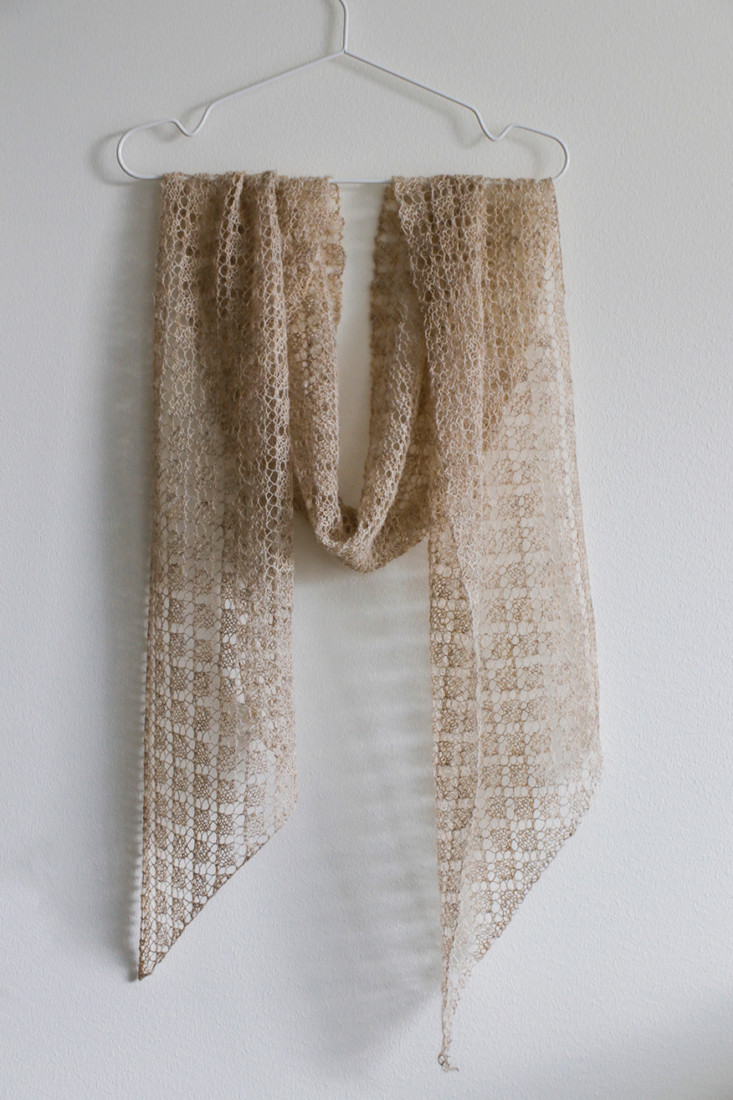 I've been counting down the days to share my new design, Tranquil, with you.
And in two days, Tranquil finally goes live!
I'm so excited about this one, and I hope you'll love it too.
Tranquil is a bias rectangle wrap with all-over diamond lace on garter stitch.
This weightless little piece feels like a hug from a cloud.
I used 390 m / 427 yds (only 65 g) of Isager Spinni, a lace-weight single-ply 100% wool yarn.
You can use any lace to fingering weight yarn you want.
(Or any yarn weight. Just remember to go up in needle size if you're going heavier.)
The pattern includes instructions on modifying the width and length, so you can make yours as big or petite as you want.
When Tranquil goes live, I'll send a 20% discount code for the pattern to my e-letter subscribers. If you haven't signed up for my free e-letters, do that here.
And if you're a Woolenberry Patreon member, you will find a 40% discount for the pattern on Patreon and in your inbox as soon as Tranquil goes live. You can also use your monthly free download code for Tranquil.
I can't wait to share Tranquil with you!