Soothe your soul with the new Tranquil scarf
August 25, 2022
By Janina Kallio
---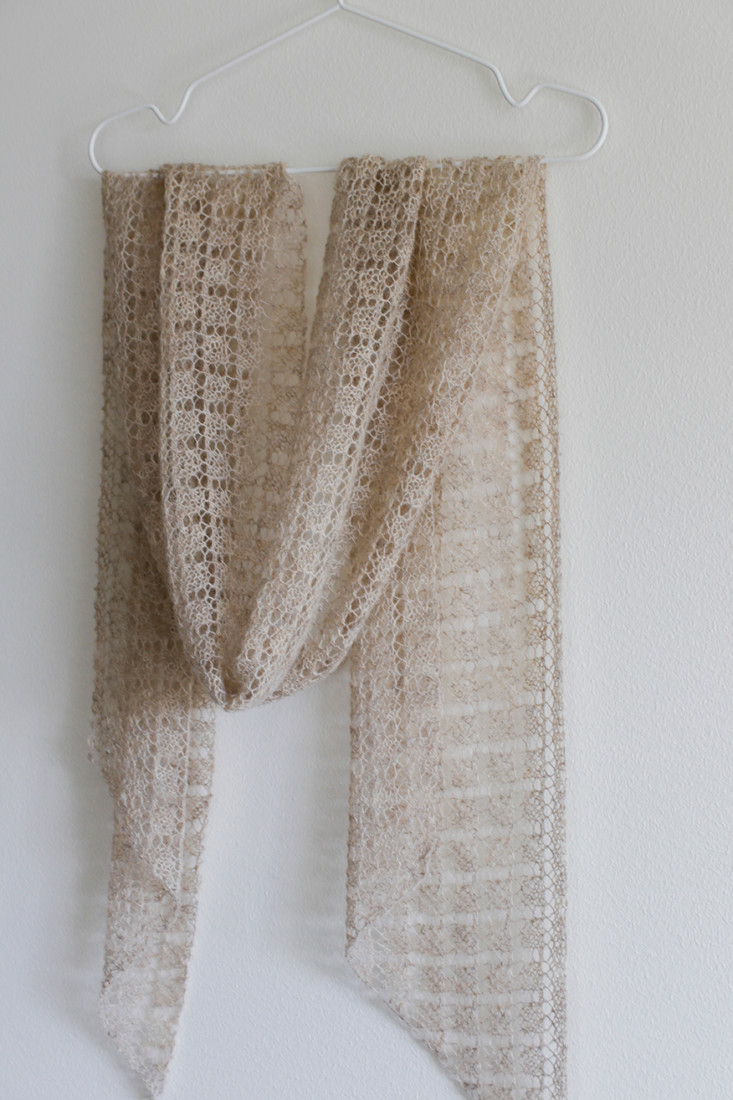 Tranquil is now live!
I have been eagerly waiting to share this new wrap with you. It's one of my all-time favourites.
There's so much to love about big shawls, but sometimes all you want is a barely-there piece that doesn't weigh you down.
This lovely little wrap feels like a hug from a cloud.
You work Tranquil on the bias with increases on one edge and decreases on the other, creating a chic parallelogram shape with tapered ends.
The all-over diamond lace is relaxing yet entertaining to knit. With no purling!
You can easily adjust Tranquil to different sizes and yarn amounts to make it your own. The pattern includes instructions on modifying both the width and length.