How to make blocking more effortless
October 24, 2023
By Janina Kallio
---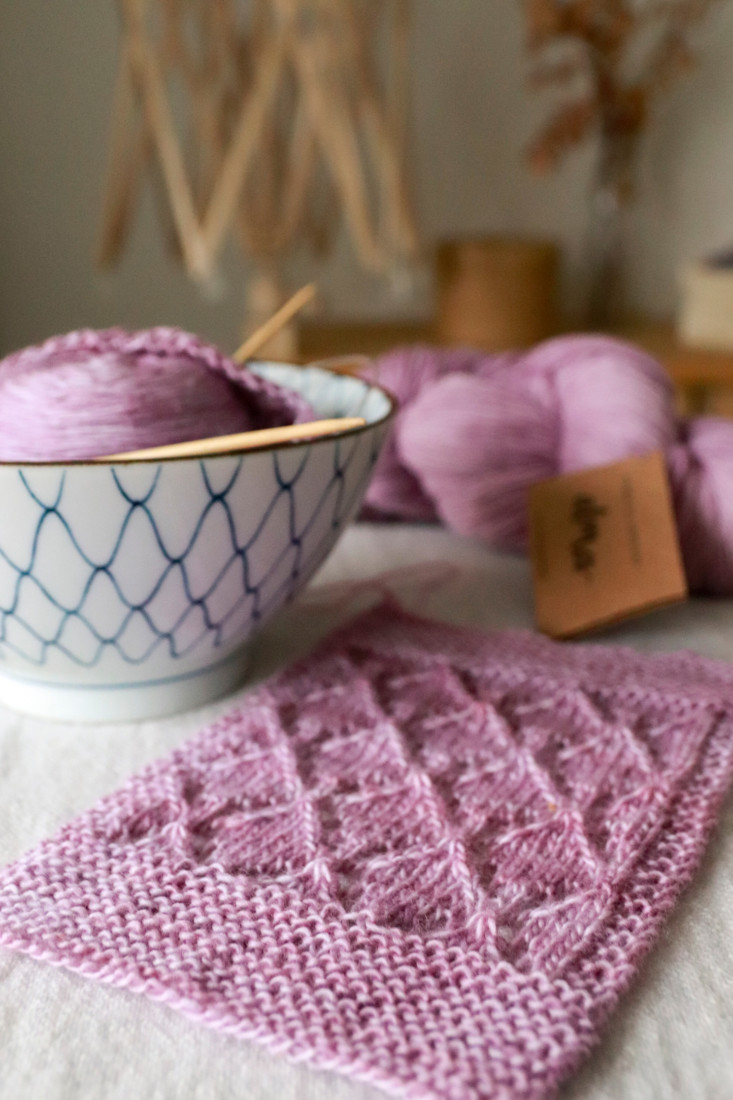 I've got quite a few skills, but if there's one thing I really excel at, it's procrastination.
Want to guess what I tend to procrastinate on the most?
Blocking shawls.
Tediously threading those blocking wires along the edges of a soggy shawl is not my idea of a good time.
It. Takes. Foreeever.
Which is why you're mostly likely to find me blocking a new shawl the night before the photoshoot, way past bedtime.
And then frantically blowdrying it the next morning.
Over the years, I've picked up a few tricks to get this chore done with a little less ick.
Here are my best tips:
Plan a reward for yourself. It could be a relaxing hot bath, a Gin & Tonic, a couple of episodes of Ginny & Georgia, or whatever floats your boat.
Set the ambience with a diffuser and some essential oils. Rosemary and Jasmine are my go-to.
Pop in your headphones and groove to your favourite tunes, or dive into a gripping audiobook.

Bonus tip: Choose a project that makes blocking as effortless as can be. Something like the Lighthouse shawl. With eyelet holes on each edge, inserting those blocking wires has never been easier. You're welcome.