What's your colour combo for Spotlight shawl?
May 27, 2020
By Janina Kallio
---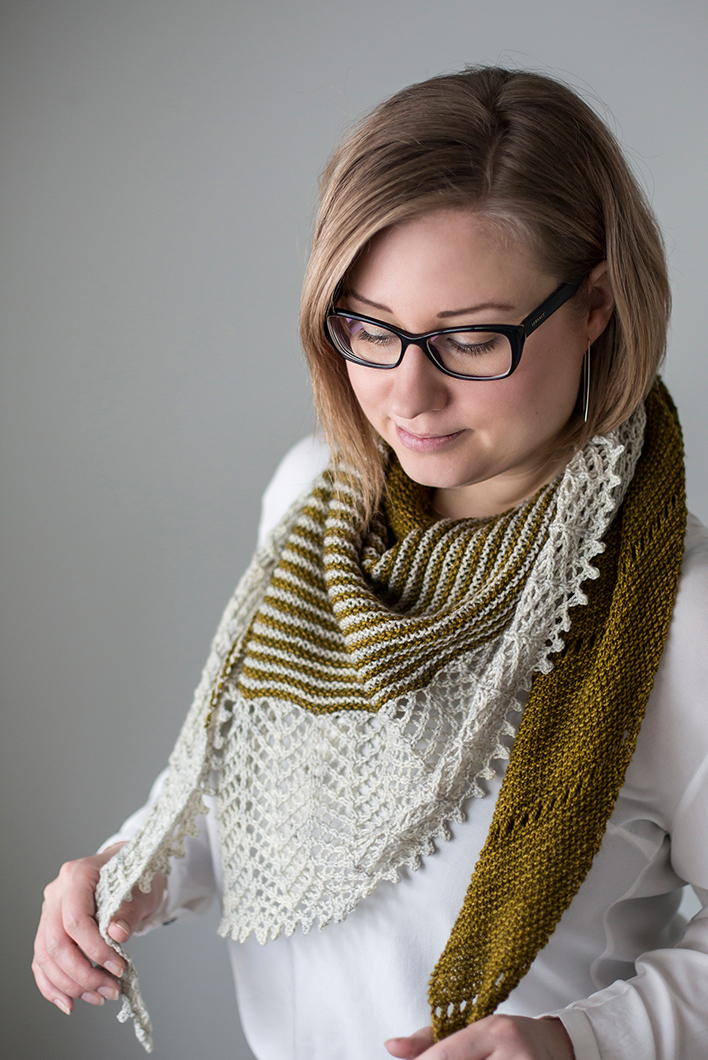 Itching to cast on a new project? Spotlight is an everyday essential with clean lines and interesting details.
Since its release in September 2016, this pattern has been very popular among knitters around the world. There are hundreds of Spotlight projects on Ravelry, so you don't have to look far for a dose of yarn & colour inspiration!
Spotlight is a thoroughly entertaining knit.
It has a perfect combo of garter stitch, eyelets, stripes and lace. A beautiful lace pattern with picot edging is the focal point of this gorgeous shawl.
Starting with just two stitches, you knit Spotlight diagonally into an asymmetric triangle. Using two colours, this shawl is great for playing with different colour combinations. Will you go natural and muted, or spicy and bold?
I've updated the pattern and it now includes both written and charted instructions, so you can use whichever you find easiest to follow.
Choose two gorgeous colours of your favourite yarn and indulge in this enjoyable and meditative knit.
P.S. When you've picked your yarn, share your project on Instagram with #woolenberry. I love seeing the different colour and yarn combos you choose for this one.