Knitter Spotlight: Jaana (koukutettu on Ravelry)
December 1, 2017
By Janina Kallio
---
Juggling family, job, fitness and creative activities? It seems like Jaana (koukutettu on Ravelry) has found the way to do it all. Living on the banks of the river in southern Finland, she's a modern wonder woman who finds bliss and balance in the simple pleasures.
Generous and caring, she enjoys cuddling with her two daughters and knitting cosy garments. But she also loves to go for a run and watch the seasons change… With everyone and everything she cares about within her grasp (including her cute cats), she's living a happy life we're now going to learn a bit more about.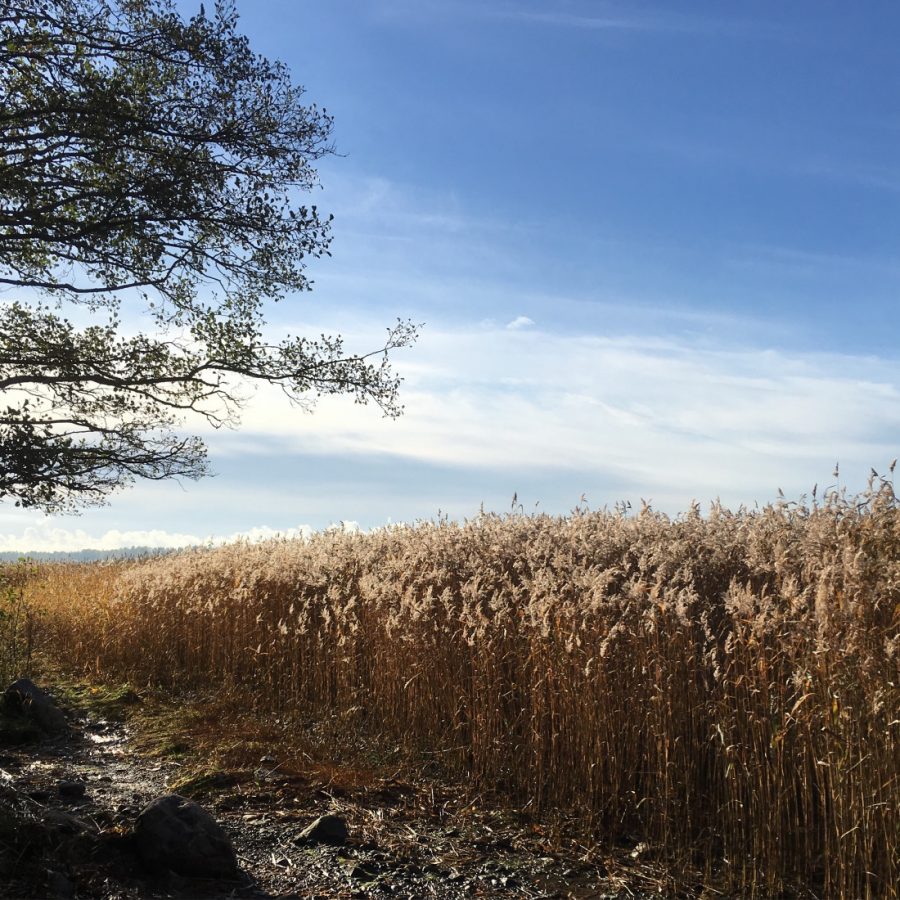 First name: Jaana
Ravelry name: koukutettu
Instagram: @koukutettu
From: Espoo, Finland
I learned to knit as many Finns do, at an elementary school when I was 9 or 10 years old. However, it was about 9 years ago, after my second daughter was born, when I really started knitting. And I have been knitting (and crocheting) ever since.
I usually knit at home, alone or surrounded by my family. However, I'm hoping to have more knitting friends in the future.
My typical day starts with cuddling my daughters. I wake them up every morning with cuddles, and it has became an important routine for all of us. My daughters, 9 and 12, go to school and my husband and I go to work. I work with numbers, and there isn't much room for creativity. Maybe that's the reason why I knit and crochet a lot. Evenings are for hobbies (my daughters play ice-hockey and my husband is a goalie couch) or some family time. I really need those warm knits when I'm watching my daughters' ice-hockey games in cold (or colder) ice halls. And I have to mention that our two cats are also a big part of our typical day. I'm a crazy cat lady, and I love cats and everything with a cat in it (like t-shirts, purses, bags etc).
My favourite thing about the place I live is that everything I need is nearby (well almost, only yarn shop is missing). School, my work place and close relatives are all within 2 kilometres. And so are a shopping centre and also the nature, with beautiful running routes by the ocean or in the woods.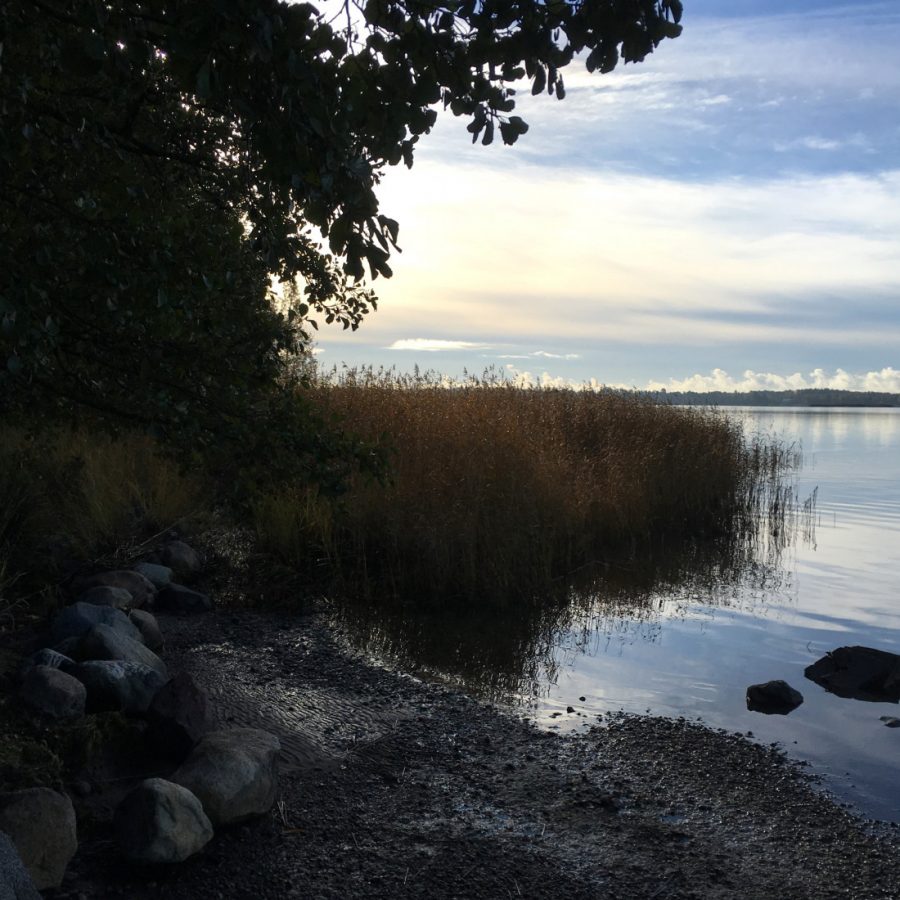 My favourite time of the year… In Finland, we have four distinctly different seasons and I like all of them. As a knitter, I like autumn and winter when I can wear my knits. I also go for a run a few times in a week through the year, and those running routes are usually the same. However I love to watch how the nature changes in different seasons. It makes every run a bit special.
My favourite travel destination is Greece, because that's where we usually travel. We love those small Greek villages and Greek food. However, I hope I can travel to Iceland or Japan someday.
My favourite yarn is hand dyed merino or Finnish wool. Madelinetosh Tosh merino light has those colours I just love, and Tukuwool is also one of my favourites.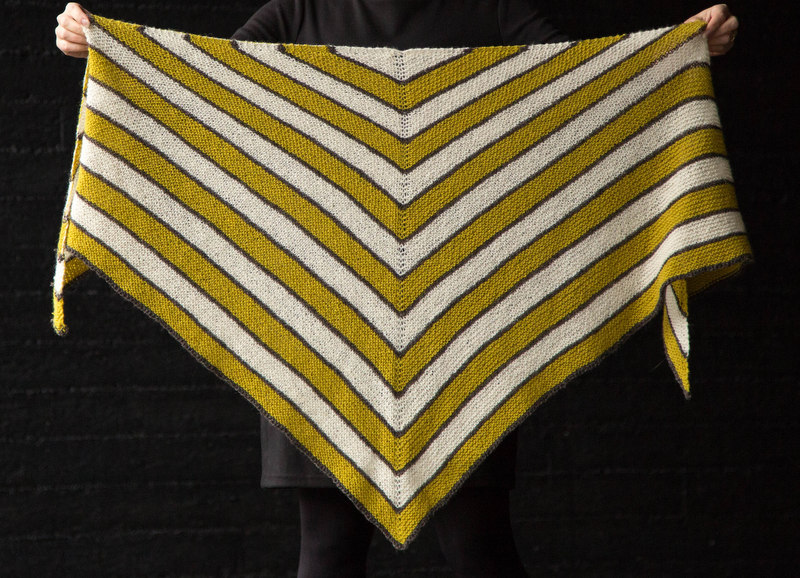 The first project I ever knitted was a beanie, when I was young. After my second daughter was born, I knitted baby knits at first. It took a while before I knitted a cardigan or sweater for myself. Now, I really enjoy when I knit a sweater that fits perfectly.
My favourite colour is grey, in all shades. If I knit a grey cardigan or sweater, I know that I can wear it now and in the coming years.
Right now I have on my needles multiple wips. As always :) A shawl or two, a sweater, mittens and a blanket at least.
Next project on my needles has something to do with gift knitting. Christmas is coming… We have 4 godsons and I'd like to knit something special for them.
In the future I'd love to learn how to photograph better. And I hope I could someday design a sweater or cardigan, or knit one without a pattern.
My favourite quote is in Finnish: "ahneella on paskainen loppu", a greedy person has a shitty end. It tells a lot about what I think of greediness, and it's also a necessary quote on Saturdays, when my daughters have their candy day.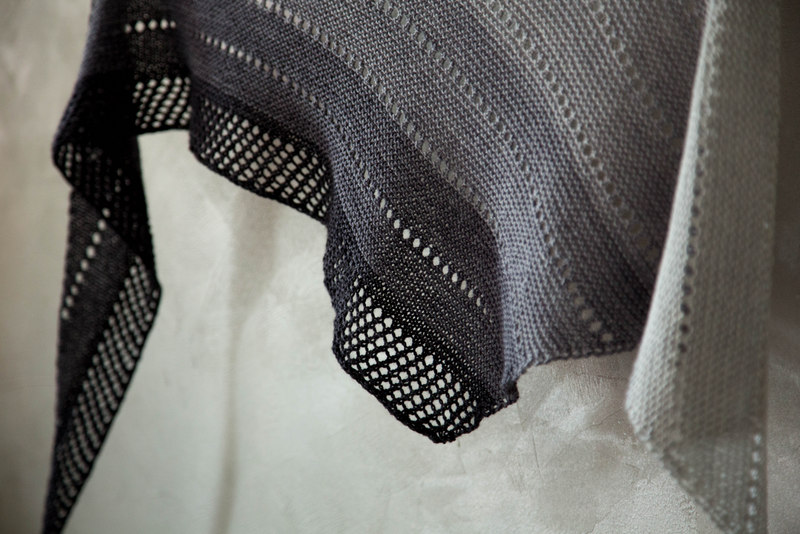 All photos ©Jaana/koukutettu