New pattern: Daylight scarf
June 28, 2018
By Janina Kallio
---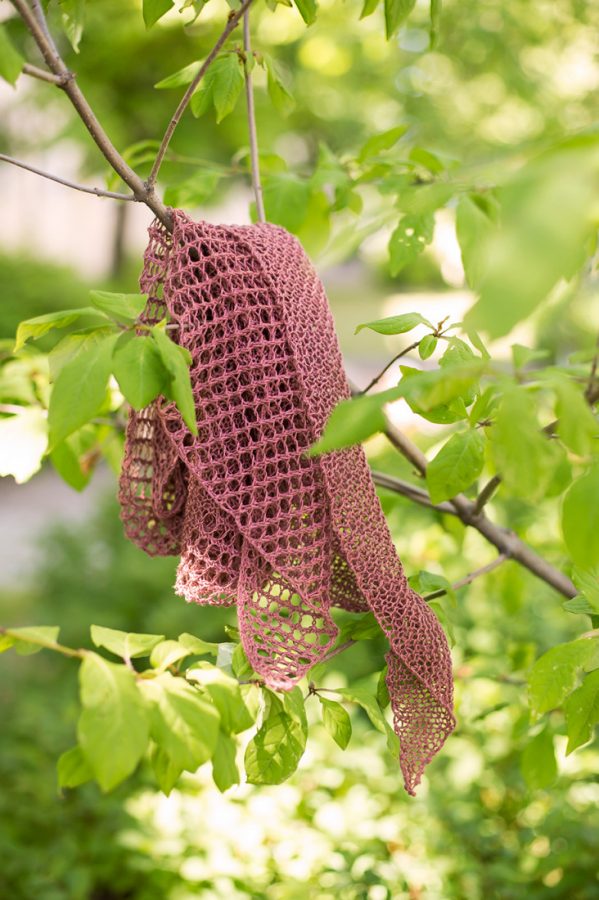 A little something for summer
During an exceptionally warm spring day, I found myself in need of a nice summer scarf. All my shawls were just too warm to wear on a hot day when the weather called for something light and cool. So I set to work, wanting to design something that's easy to knit and stylistically simple. Something to throw on with summer outfits.
I wanted to use linen yarn, and because Quince & Co. Sparrow has been on my must-try list for a long time, it was an easy choice. Daylight is the result and just what I wanted and needed. I hope you'll love it, too.
Knitting with linen feels like a treat in the summer heat. Isn't it great we don't have to abandon our needles and our knitwear even when the temperatures soar? When you want just a little something to accentuate your outfit on the hottest day, Daylight fits the bill perfectly. It's filled with summery cheer!