Project Love: Modern lace shawls
June 25, 2018
By Janina Kallio
---
Modern lace shawls are minimal and sophisticated.
And they don't have to mean complicated charts and difficult stitch patterns. Simple combinations of yarn overs and a handful of basic stitches result in shawls that look stunning and a lot more difficult than they really are.
Sea Grass, Asterism, Ardent and Rosewater are great examples of this. They're fun to knit and wear, and fit modern wardrobes while still letting you enjoy the delicate beauty of lace. Just look at these beautiful projects highlighted here, made by knitters around the world.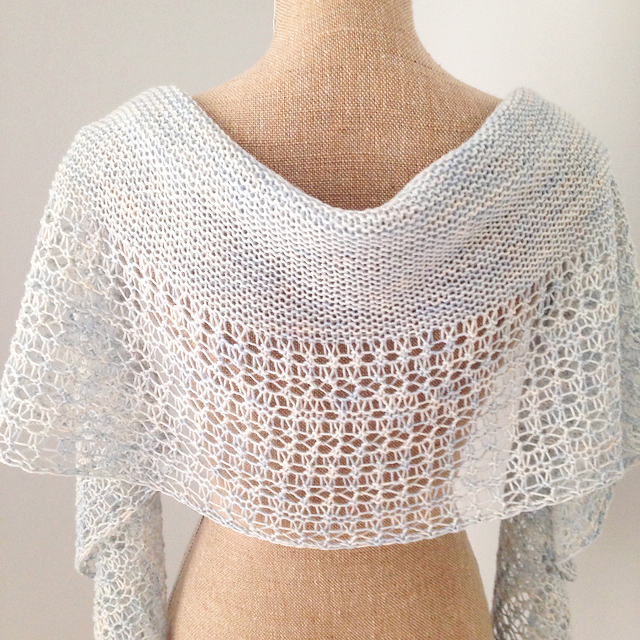 Vicki's Rosewater with Morning Bright Holistic. Photo© xstitch on Ravelry.
---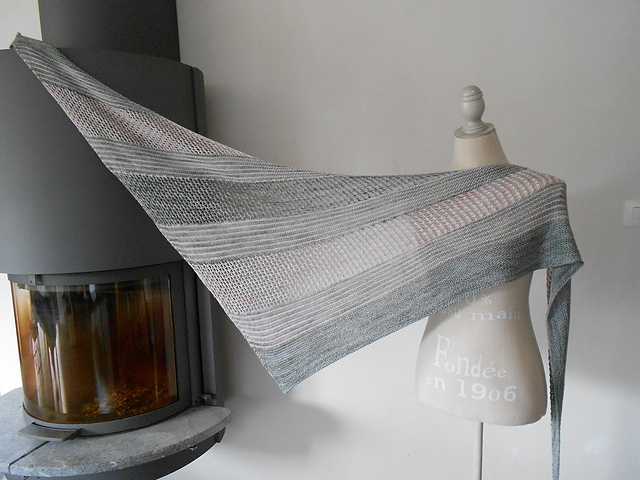 Marie's Sea Grass with (Vi)laines Chaussettes. Photo© nuala29 on Ravelry.
---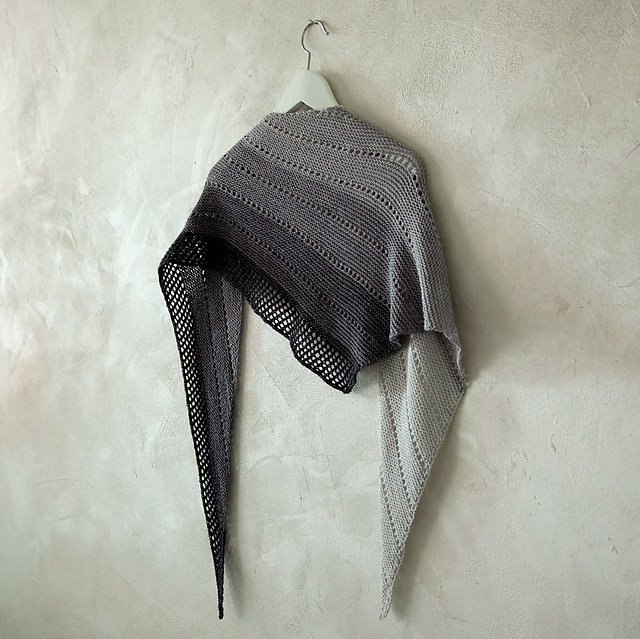 Jaana's Asterism with Rva Silmusolmu Merino Sukkis. Photo© koukutettu on Ravelry.
---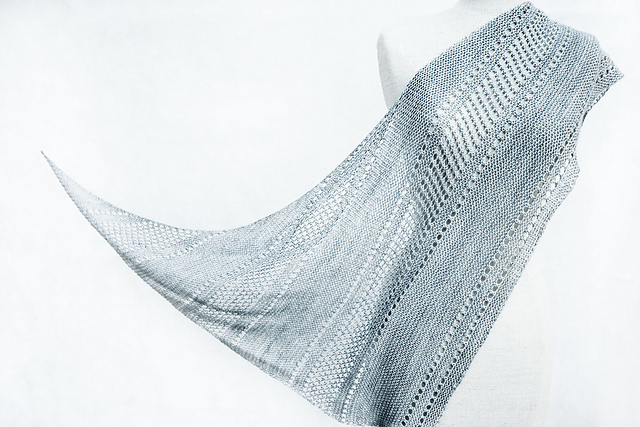 Fiona's Ardent with Kettle Yarn Co. Islington. Photo© Fiona64 on Ravelry.