Off the needles: Orbit scarf
August 27, 2018
By Janina Kallio
---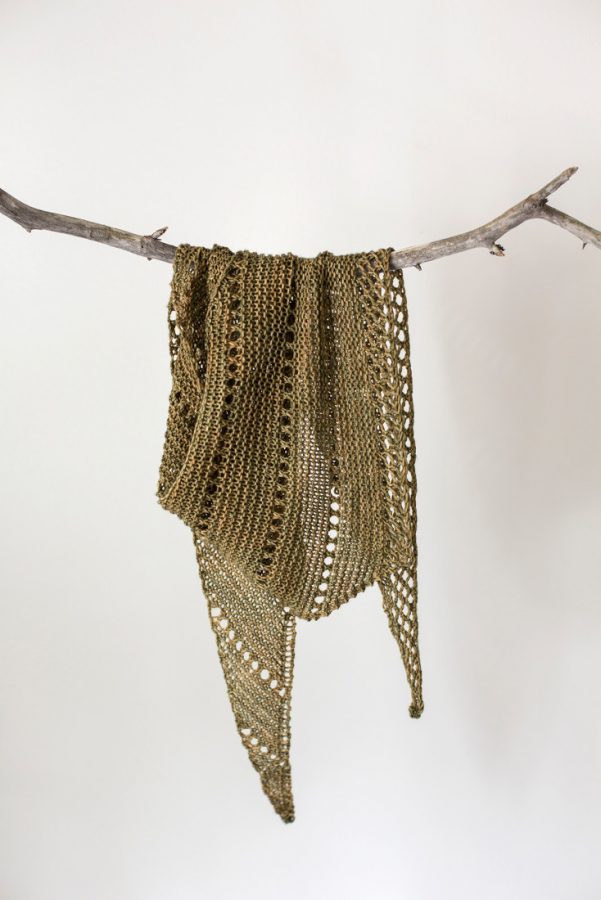 Designing and knitting new patterns is a big part of my work as a knitting pattern designer.
I enjoy it very much, but it's still work. So every now and then it's nice to knit from a pattern that's already been written. To simply follow the instructions, and just relax with my yarn and needles.
I've loved visiting my older patterns recently. After knitting Asterism a while ago, it was time knit its sister pattern, Orbit. I used one skein of Madelinetosh Tosh DK (100% Merino; 206 m / 225 yds per 100 g) in Thoreau for my new Orbit scarf.
While I was knitting, I actually managed to lose the yarn label and couldn't remember the name of the colourway. Luckily, we have Ravelry! Thanks to all the stash and project photos there, I was able to find the same yarn and write down the name.
Orbit is a fun and relaxing knit with garter stitch and eyelet stripes.
It's quick and easy to make. All you need is just one skein of DK weight yarn, so it's perfect for that single DK skein in your stash that you haven't found a use for.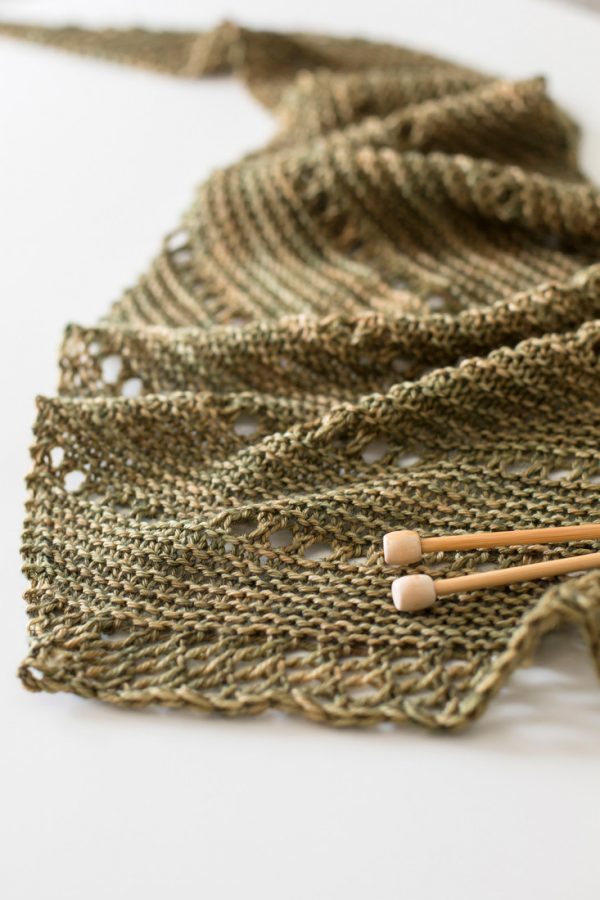 This charming little scarf is great for everyday wear.
The elongated triangle shape is easy to wrap around your neck. Orbit is also a great pattern for gift knitting, because it works up so quickly. You can get it done in just a couple of nights.
I also took this opportunity to update the pattern to a new, beautiful and improved look. It now includes a helpful schematic, more detailed stitch counts, hand-drawn illustrations and other lovely treats.
If you've already purchased Orbit, you have received an email with a link to download the updated pattern. You can also access the new file from your Ravelry library. And if you don't have the pattern yet, now's the perfect time to get it. Happy knitting!