Too hot to knit? Try these simple & quick knits for the summer
August 2, 2018
By Janina Kallio
---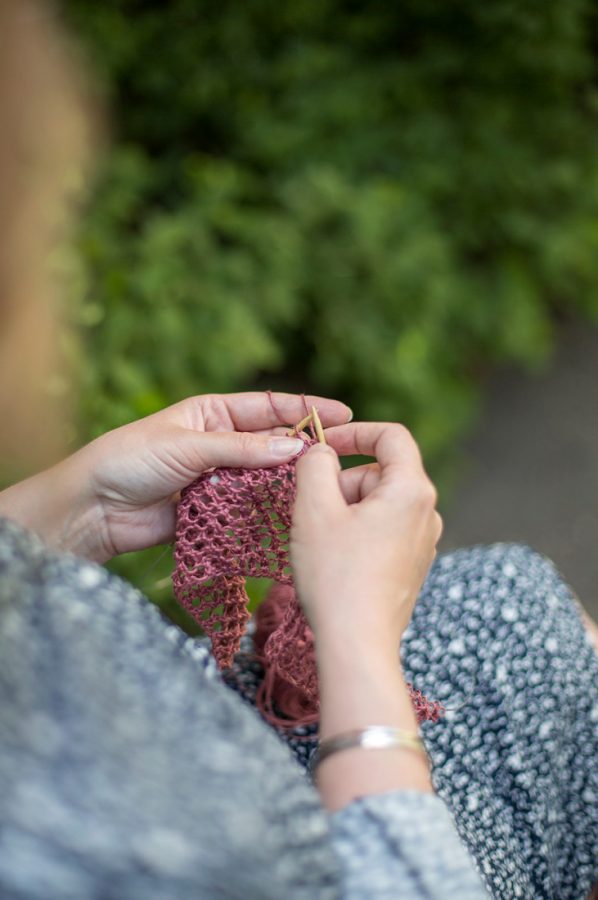 Looking for a perfect project to knit while the sun is out?
Or need a great summer shawl? There's still time! These three shawls are so quick to knit you'll get them done before summer is over. Promise. They only take a few days each.
Rosewater, Daylight and Flirty are all summery in their own ways, with a fun fringe or a dash of delicate lace.
They're airy and won't make you feel hot, whether you're knitting or wearing them. Each shawl uses 100 g or less yarn, so you won't be covered in oodles of wool while you enjoy a bit of knitting in the garden.
All the shawls are lightweight and knitted with fingering weight yarn.
I designed Daylight for linen yarn, which is wonderful to work with in the summer heat. You could use linen for Rosewater and Flirty as well. But do remember to swatch when making substitutions to find the right needle size and to make sure you're getting the fabric you like.
As a bonus, these three shawls will also take you through the inevitable transition into cooler weather.
Wrapped around your neck or draped over your shoulders, Rosewater and Flirty will provide just the right amount of warmth. If you use wool instead of linen to knit Daylight, you've got a lovely little scarf for autumn!
Even if you're not looking forward to the dropping temperatures and are fully enjoying this sweltering heat, layering pieces, such as these shawls, come in handy in air-conditioned offices and shops.
Now the only question remains – which one will you cast on first?
---
Daylight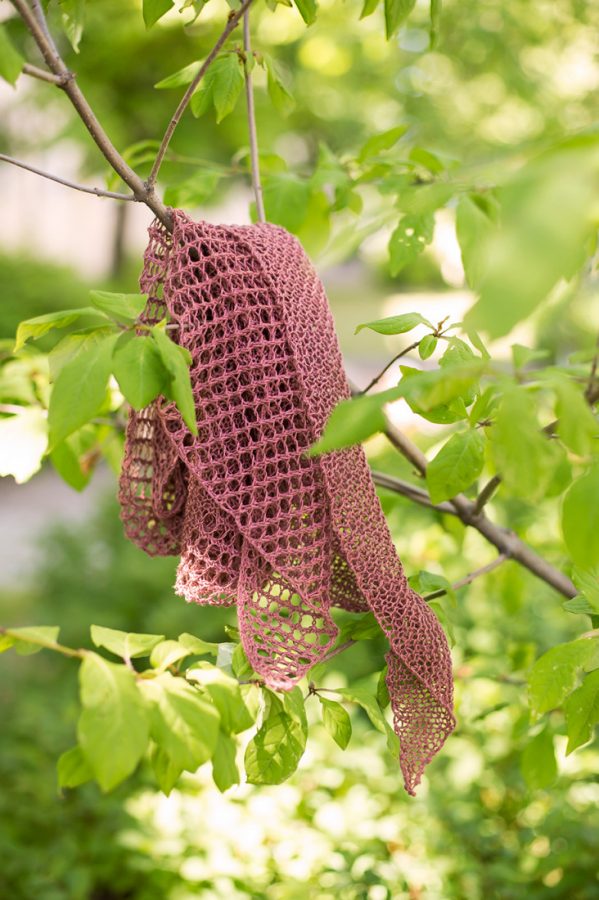 Daylight is the epitome of summer: light, playful and delicate.
This rectangle scarf is fun to knit with a simple and airy stitch pattern. The scarf is worked on the bias, with increases on one side and decreases on the other, forming a playful parallelogram shape.
If you prefer your wraps wider, the pattern also includes instructions on how to modify the width.
---
Rosewater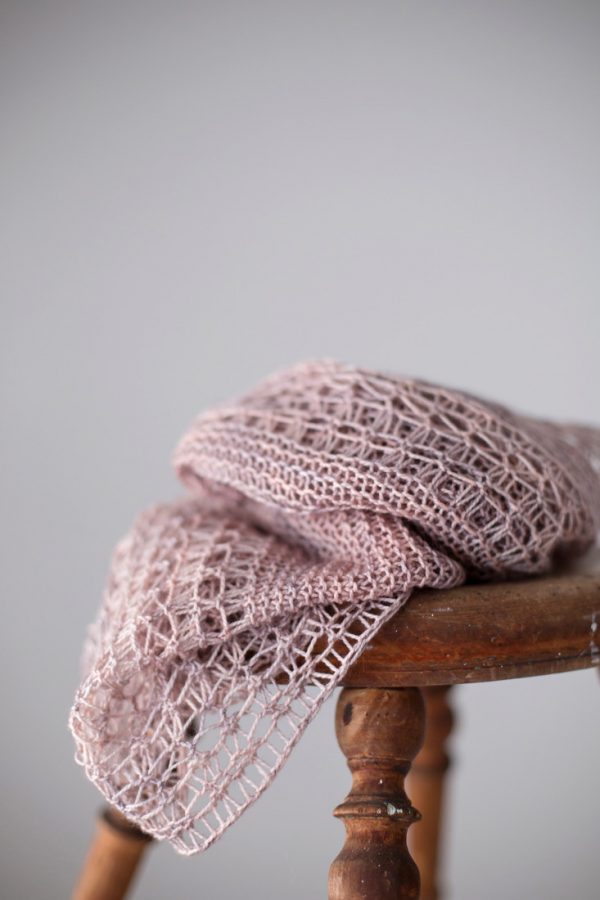 With its soft curves and beautiful lace, Rosewater is a stunning shawl you'll want to knit again ….and again ….and again.
An inspiring and enjoyable knit, Rosewater looks more complex than it really is. Worked from the top down, it knits up quickly and flies off the needles in no time.
---
Flirty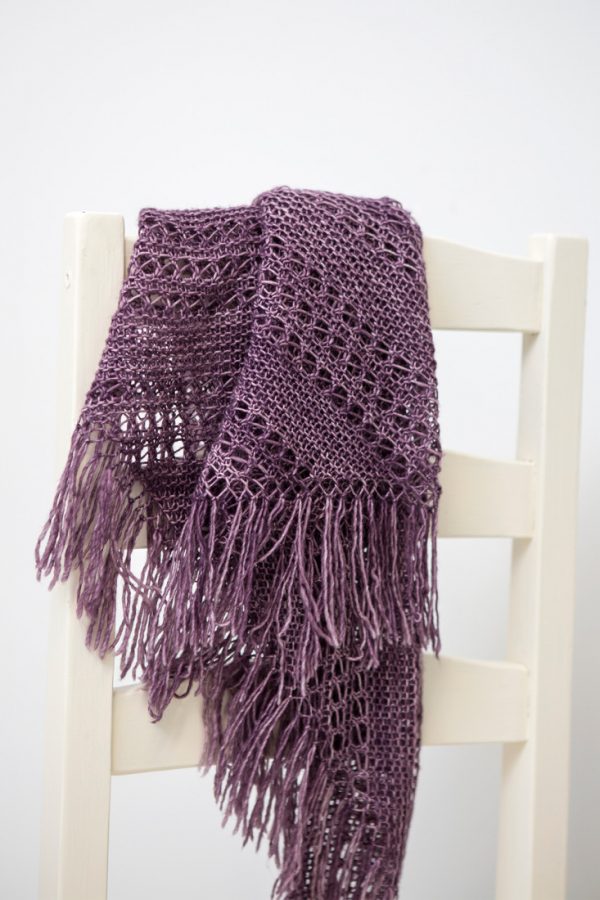 Starting with just one stitch, Flirty is worked from the bottom up with garter stitch and simple fishnet lace stripes. Fringe is added after knitting to the yarn over loops created by side increases.
Perfect project for those single skeins in your stash!