On my needles: More Warm & Woolly goodness
November 29, 2018
By Janina Kallio
---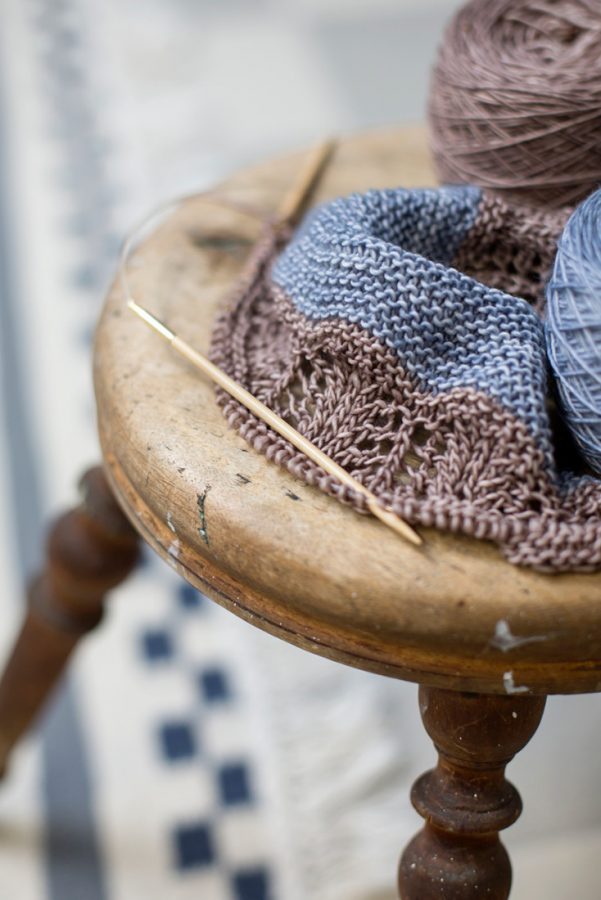 The new Warm & Woolly collection is here soon!
You've already seen the sweater, but I'm also working on a shawl and a hat. The entire collection goes live in December, so you don't need to wait too long.
I need to finish all these wips by next week, so this week is all about knit, knit, knit.
I'm knitting all three designs with Malabrigo yarns.
For Touchstone shawl, I'm using Mechita in colours Polar Morn and Sand Bank. I'm in love with the earthy colour combo and adore knitting with Mechita. The shawl has an asymmetrical triangle shape and wavy lace stripes. It's going to be a real beauty!
I'm knitting the Common Ground hat with the same yarn as the sweater, the DK weight Arroyo in Pearl. This yarn is very smooth and round and has a nice sheen to it, although it's 100% merino. The hat also has the same lace panel as the sweater (you'll recognise it from Lake Song shawl), so they'll be matchy-matchy.
I can't wait to share this collection with you! Sign up to Woolenberry e-letter to get the full preview of the finished knits straight to your inbox next week.