On my needles: New sweater with Malabrigo Arroyo
November 8, 2018
By Janina Kallio
---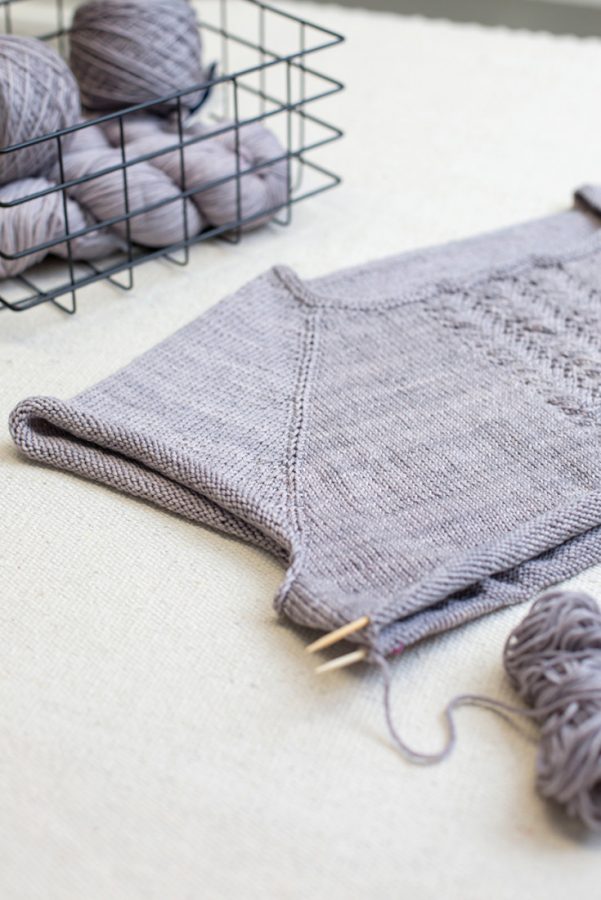 Like I mentioned on this post last week, I'm currently working on a new sweater pattern. I've made quite a lot of progress since then as I just don't want to put it down. I've separated the body and sleeves and I'm now knitting the body. You can now see the beautiful lace panel on the front, and you might even recognise it from Lake Song, one of my all-time favourite shawls.
I'm knitting the sweater with sport weight Malabrigo Arroyo. I love working with this yarn and the colourway I'm using, Pearl, has to be one of the most beautiful colours I've ever seen. Needless to say, the sweater is growing quickly and I can't wait to wear it!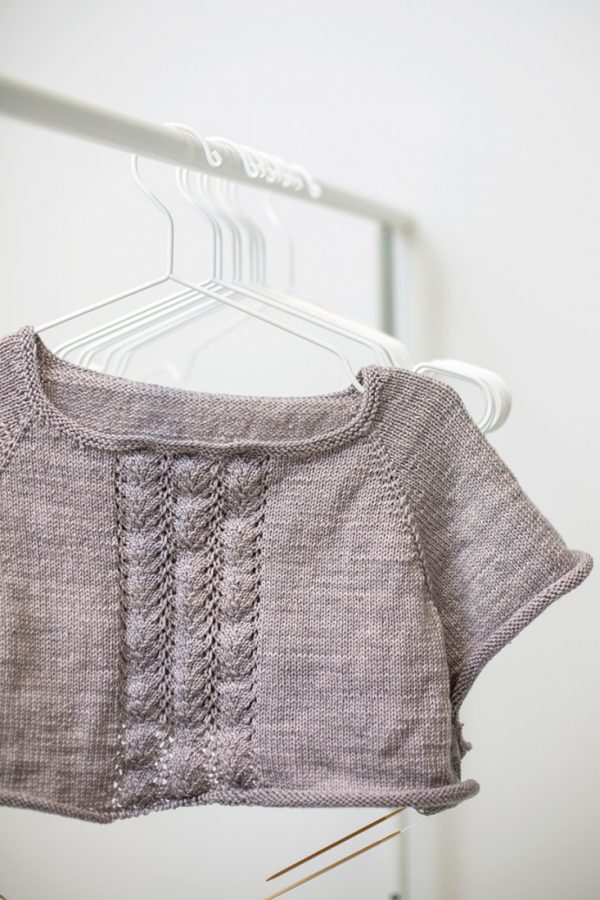 What I love about seamless top-down sweaters is that you can try them on while knitting.
And it seems I can't stop trying this sweater on! I knit a couple of rows, and then I have to try it on again. The proper way to do that, is to either insert all stitches to a scrap yarn (the time-consuming way) or to take another circular needle and knit (or slip) half of the stitches to it (the smart way).
But sometimes you're in such a hurry to try the sweater on that you convince yourself that "Surely this 100 cm / 40 inch circular needle I'm using is long enough so that I can get the sweater over my boobs without losing any stitches if I'm super careful." And then 45 seconds later you're trapped wearing a half-sweater with stitches unravelling under your left armpit (where you can't even see) and your husband (who doesn't know how to knit to save his life) is ordering you to stop moving so he can try rescuing the running stitches… But I'm just being hypothetical here, as I always use the smart way with two circulars to try on my sweater. From now on, anyway.
I'm happy to hear that so many of you are also eagerly waiting for this sweater to be finished. You can follow my progress on @woolenberry Instagram. Sweater Weather pattern will be out later this year along with the rest of the Warm & Woolly collection.
Sign up to Woolenberry e-letter to stay in the loop!