On my needles: Railings shawl
March 16, 2019
By Janina Kallio
---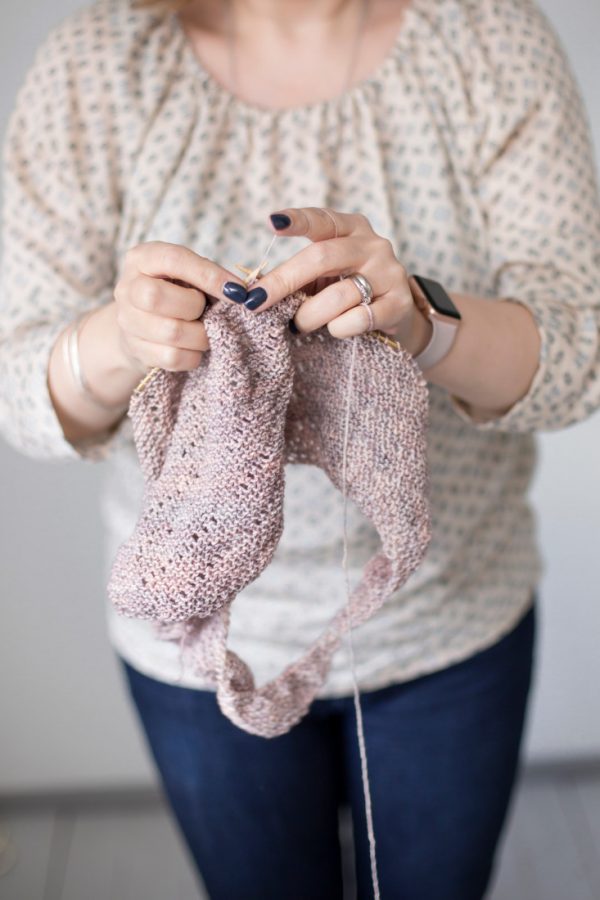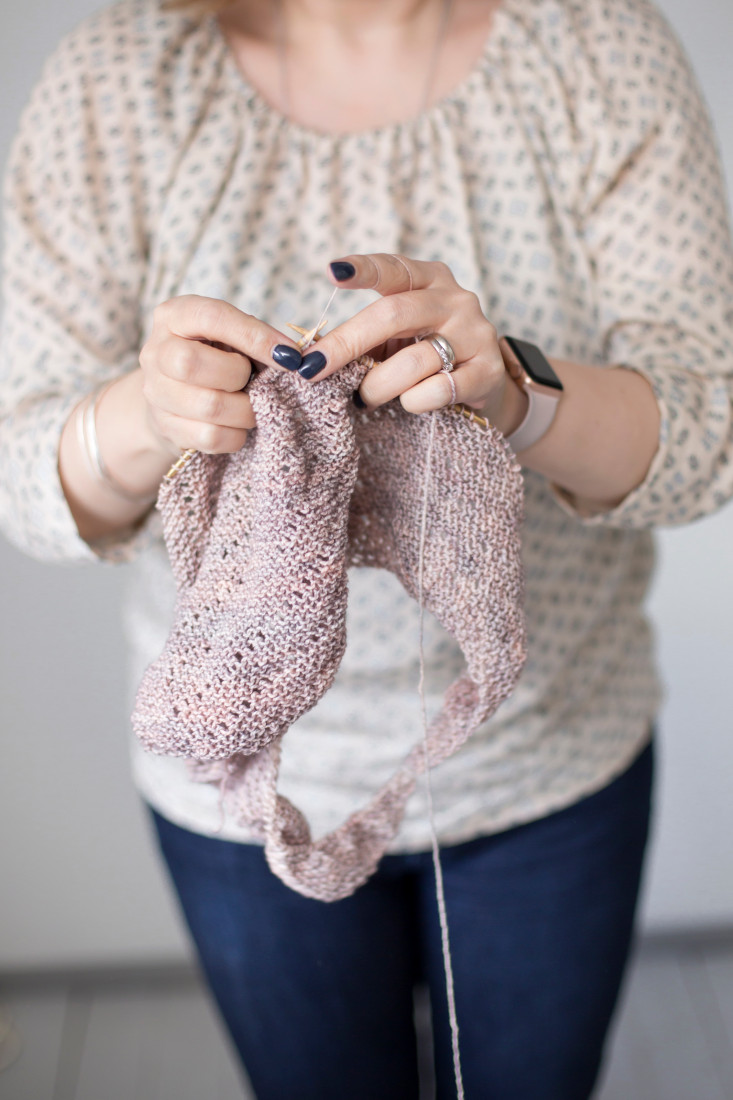 For the love of crescent shape one skein wonders!
As I was working on my upcoming shawl pattern Drops of Joy, I remembered how much I love crescent one skein wonders. So I simply had to cast on another one. I chose Railings, an oldie but a goldie, and I'm now happily knitting away.
For me, revisiting older patterns is a wonderful way to relax. It's such a pleasure to follow a pattern, without having to do any math or problem solving.
Changing the colour really changes the feel of the shawl.
I knitted my previous Railings in a dark green colourway. Now I'm using a light and delicate one, perfect for spring and summer. The yarn I'm using is actually the same one I knitted my Rosewater shawl with, Madelinetosh Tosh Sock in Calligraphy.
I'm excited to see Railings grow on my needles.
And as a one skein wonder, it'll be a quick knit. I can't wait to wear it!