Work in progress: New pattern for the 2019 Shawl Club
March 18, 2019
By Janina Kallio
---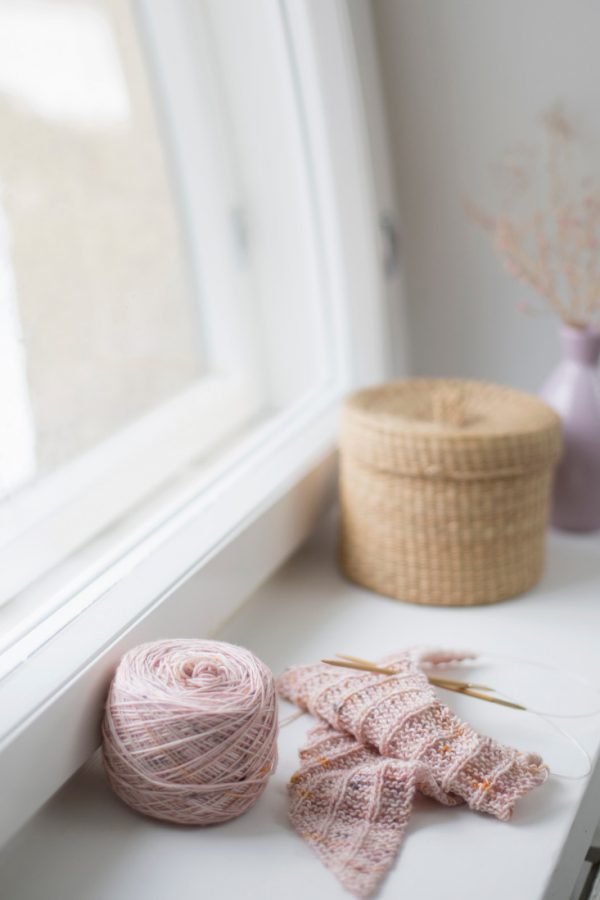 I've cast on for the second pattern in this year's Shawl Club (coming in May!).
Initially I had totally different ideas for the summer installment of the club. But as I was sketching and swatching for something else, I almost accidentally came up with this shawl and fell madly in love with it. And I just knew I had to include it in the Shawl Club.
I'm once again knitting with Primrose Yarn Co. Adelaide, the same yarn I used for my upcoming shawl pattern Drops of Joy. I bought these skeins last summer at the Jyväskylä Knit Festival, with no clue what to knit with them. But now I'm so glad I splurged on them!
The second pattern in the 2019 Woolenberry Shawl Club is coming in May. If you haven't joined already, it's not too late!
You can join the 2019 Woolenberry Shawl Club here