On my needles: Winter Berries with The Fibre Company Lore
October 25, 2018
By Janina Kallio
---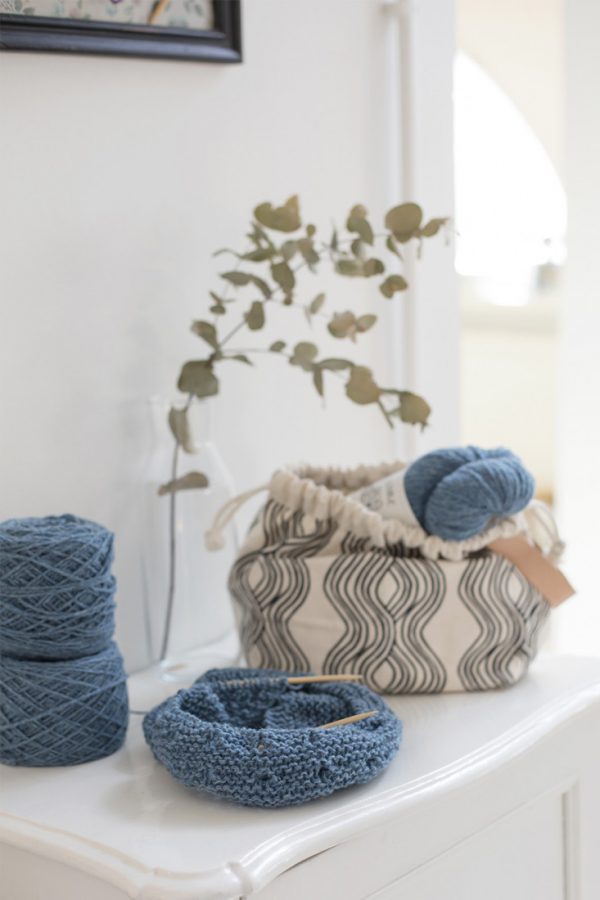 It's getting cold here in Helsinki and we might even get snow this weekend. But for a knitter, cold weather is a sweet invitation to wrap up in wool from head to toe. I've enjoyed the chill by wearing my Autumn Woods shawl daily. It's so warm and cosy!
I'm now working on the 4th and final shawl of the 2018 Shawl Club. Winter Berries goes live in November. And that means that you can cast on yours soon, too.
When I first started thinking about this year's club, my plan was to knit the winter shawl with worsted weight yarn. But based on the yarn suggestions I received from you recently, I realised you may not live in a climate as cold as I do. So I decided to use DK weight instead. And it was a great choice. The shawl will be warm and cosy, but won't be too heavy to wear even if you live in a place with milder winters.
Choosing to use DK weight yarn also gave me an opportunity to try The Fibre Co's new yarn Lore. It's a woollen spun, 100% lambswool yarn and I've got three skeins of the Calm colourway. It feels very appropriate for winter and I can't wait to see how it'll bloom with blocking!
If you're not a 2018 Shawl Club member yet, it's not too late to join. You'll get instant access to Spring Bloom, Summer Meadow and Autumn Woods patterns. And I'll send Winter Berries to you as soon as it goes live in November. I hope you'll join us!