Pattern favourite: Herald shawl
May 12, 2020
By Janina Kallio
---

Have you knitted Herald yet? Or should I ask, how many Heralds have you knitted?
I released this pattern 5 years ago, in May 2015. Ever since then, it's been a much-loved favourite among knitters around the world, as you can see by the hundreds of Herald projects on Ravelry.
Celebrating the anniversary was the perfect time to give this beloved pattern an update. The pattern now includes both written and charted instructions, detailed stitch counts, and a recommended bind off.
Herald is a fun and airy one skein wonder. Perfect for those single skeins in your stash!
Have a rummage through your stash or indulge in a new skein from your LYS. This is the pattern to use that gorgeous skein of fingering weight yarn you're dying to knit. You can go for solids or speckled yarns, pastels or bright colors. Whatever calls your name!
I used one skein of The Uncommon Thread Uncommon Everyday (100% Merino; 402 m / 440 yds per 100 g) in colourway Meadow Grass for the yellow sample.
And for the blue sample below I used three skeins (612 m / 669 yards) of Woolfolk Sno (100% Merino; 204 m / 223 yds per 50 g).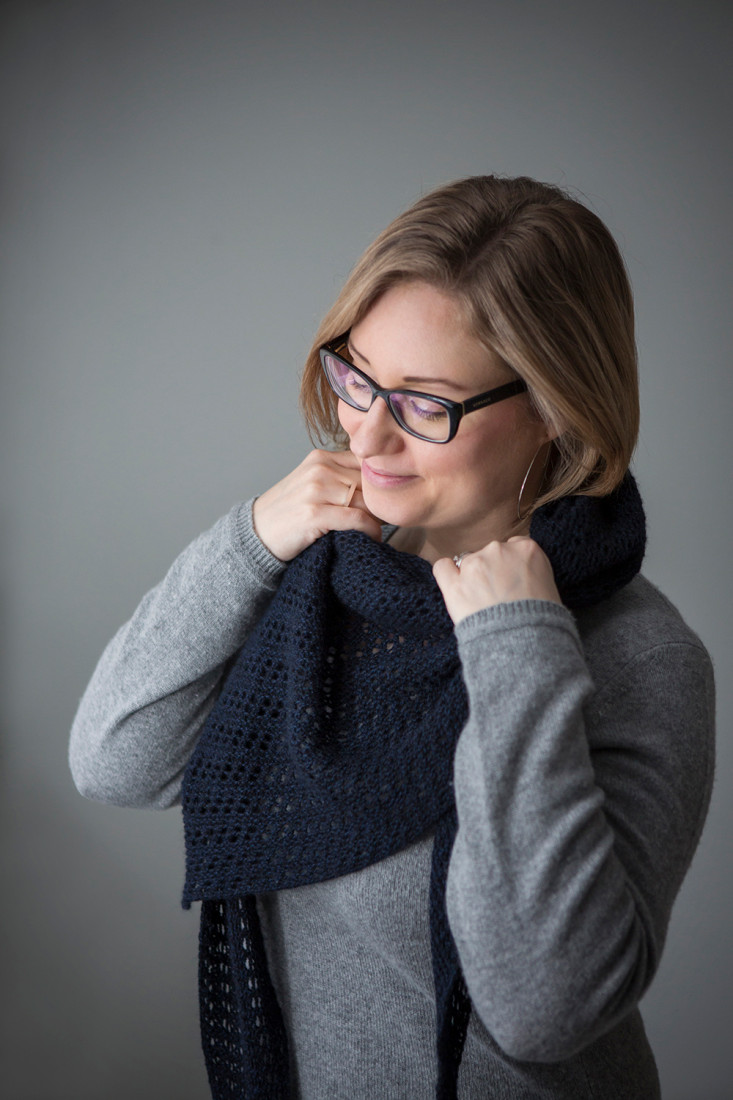 If you like your shawls larger, you can easily adjust the size by working as many pattern repeats as you want. And if you want to use every last inch of your precious yarn, simply knit until you run out of yarn. No need to play yarn chicken or end up with leftovers!