Project Love: Inspiring Mix & Match shawls
January 15, 2020
By Janina Kallio
---
Have you ever wanted to combine the best parts of different patterns – the texture from one pattern and the lace from another? If so, the Mix & Match – Rivers collection is perfect for you!
The Mix & Match – Rivers collection includes three beautiful shawl patterns: Seine, Elbe and Tiber. You can knit all of them as they are, but with the unique mix & match concept, you can also combine them to create your own masterpiece.
All shawls have two sections, a textured body and a lace border. They are interchangeable, so you can knit the textured body from one pattern and match it with a lace border from any of the other patterns.
All the math is done for you, so all you need to do is choose your combo of texture and lace and simply follow the instructions. All stitch patterns also work really well together, so no matter what combo you choose, you can be sure the finished shawl is a beauty!
I loved playing around with the concept and designed an independent add-on, Thames, which went live January 3, 2020. Together with Thames and the 3 patterns in the Mix & Match – Rivers collection, you can create 16 different shawls!
Knitters around the world have loved creating their own shawl adventures. I've seen beautiful mix & match shawls pop up on Ravelry and Instagram. Here are a few of them for inspiration. What will your Mix & Match shawl look like?
---
Nancy knitted her blue shawl with the textured body from Elbe and the lace border from Tiber. The yarn she used is Yarn Indulgences Indulgent Silky in colour Royale. Photo© Wheelswife on Ravelry.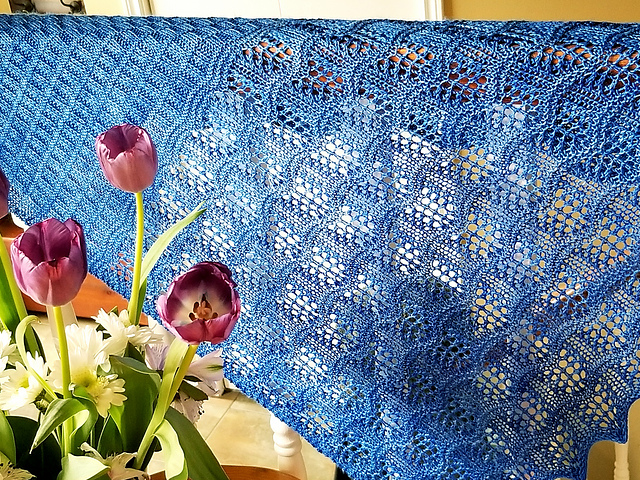 ---
Elaine combined the textured body from Seine and the lace from Tiber. She used The Wool Barn Cashmere Sock in colour Mist. Photo© YarnandFloss on Ravelry.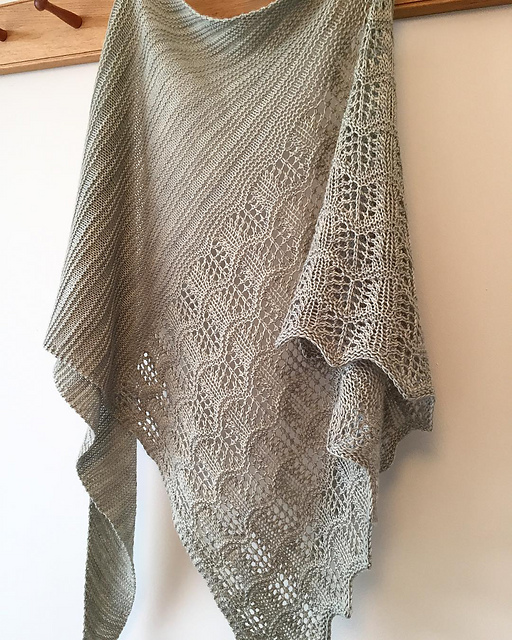 ---
Letty chose a beautiful muted pink yarn for her Elbe. Isn't it stunning? Photo© lettyb on Ravelry.