5 bottom up triangle shawls to knit
July 16, 2020
By Janina Kallio
---
Knitting from the bottom up adds a fun twist to the very classic triangle shawl shape. You begin knitting these shawls from the bottom tip and increase on both edges to create the triangle shape. The straight top edge is where you bind off your stitches.
This construction makes it easy for you to knit your shawl to the size you want. Study the pattern repeat of your chosen shawl and if you're running out of yarn, bind off earlier. And if you've got more yarn and want a really large wrap, just keep going!
---
Spring Street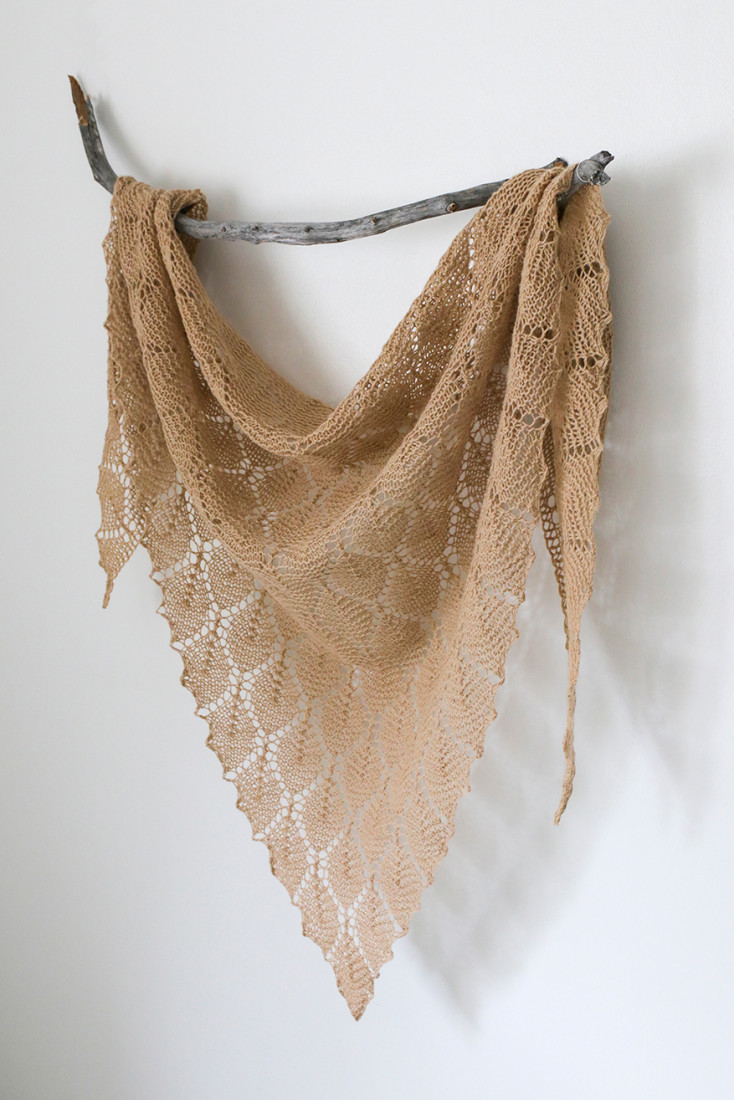 Spring Street has a beautiful and delicate allover lace pattern of interlocked leaves. It may look complicated, but it's actually easy and relaxing to knit. You'll learn the pattern repeat by heart once you've knitted it a few times.
---
Quatrefoil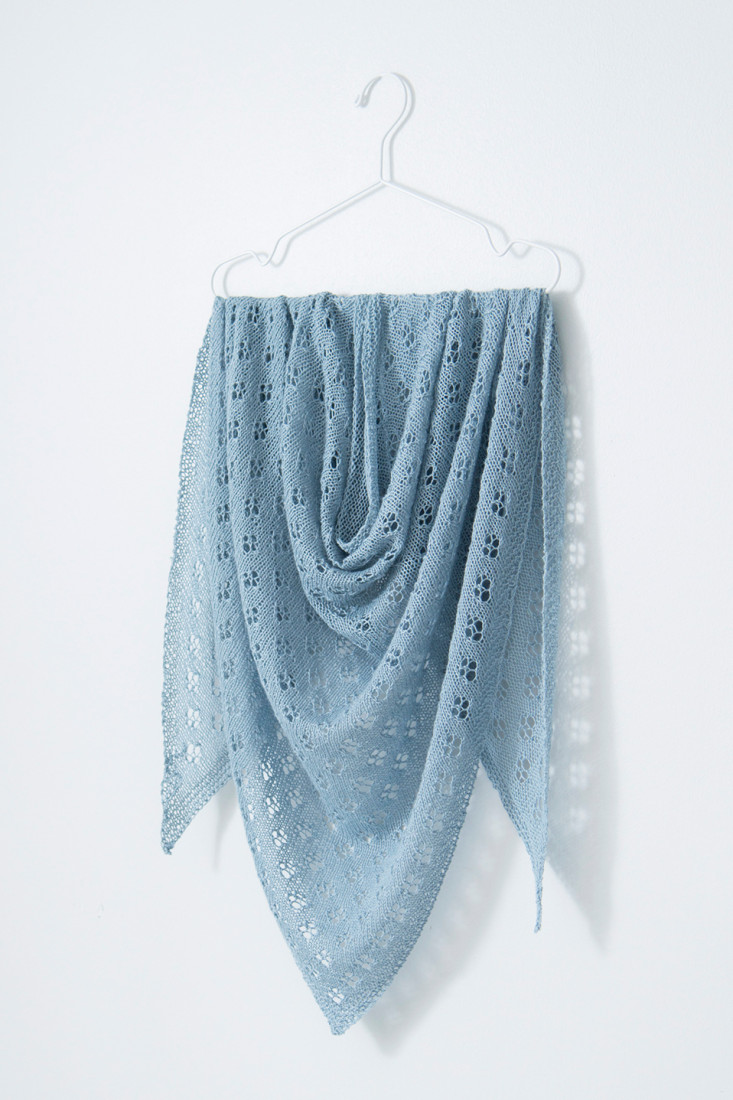 With its beautifully delicate eyelet pattern, Quatrefoil is a perfect example of understated simplicity. The lace is worked on the right side only, and garter stitch ridges on all edges frame the stockinette stitch lace pattern.
---
Desert Rain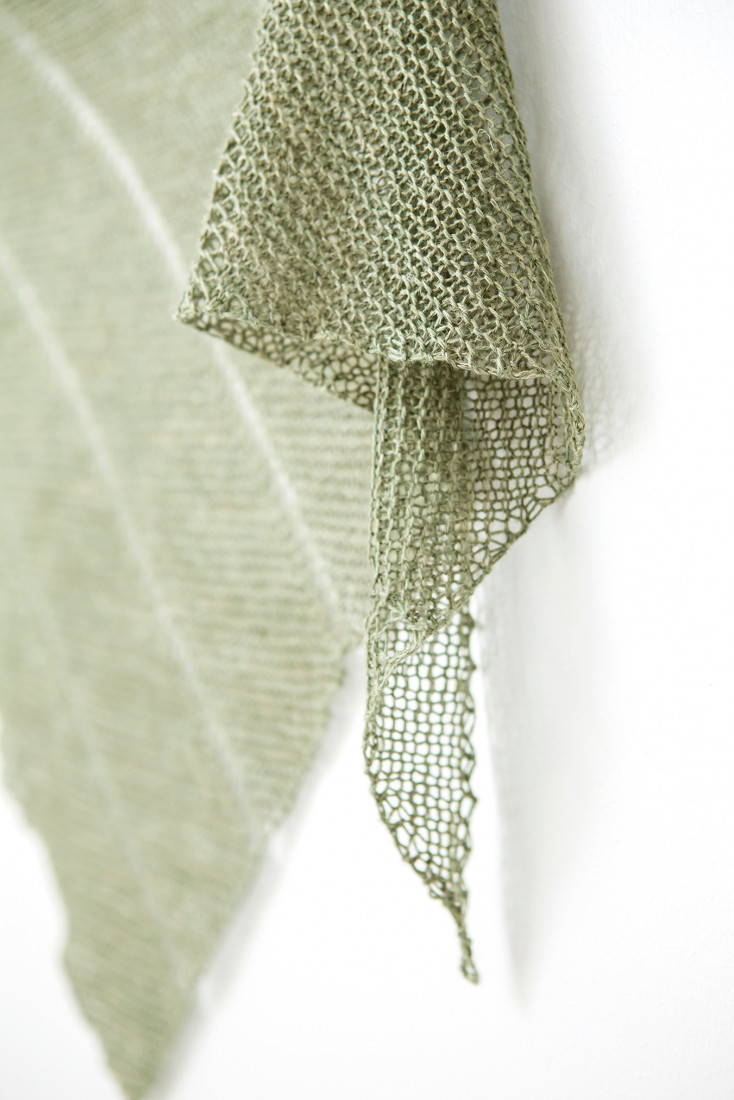 Desert Rain is a sophisticated and delicate shawl with garter stitch and diagonally moving eyelet bands. And all you need is one skein of fingering weight yarn!
---
Flirty
Flirty is a simple and cheerful shawl. You knit it in an entertaining rhythm of garter stitch and fishnet lace stripes. After knitting, you add the fringe to the yarn over loops made with side increases.
---
Linum
Linum is an airy and light modern shawl. You knit your way up, alternating garter stitch stripes with mesh lace blocks that change direction. Linum is a beautiful one skein wonder that's written for fingering weight yarn. But you can knit it with other yarn weights, too!
Which bottom-up shawl will you cast on first?