A winter favourite: Alchemy shawl
January 24, 2019
By Janina Kallio
---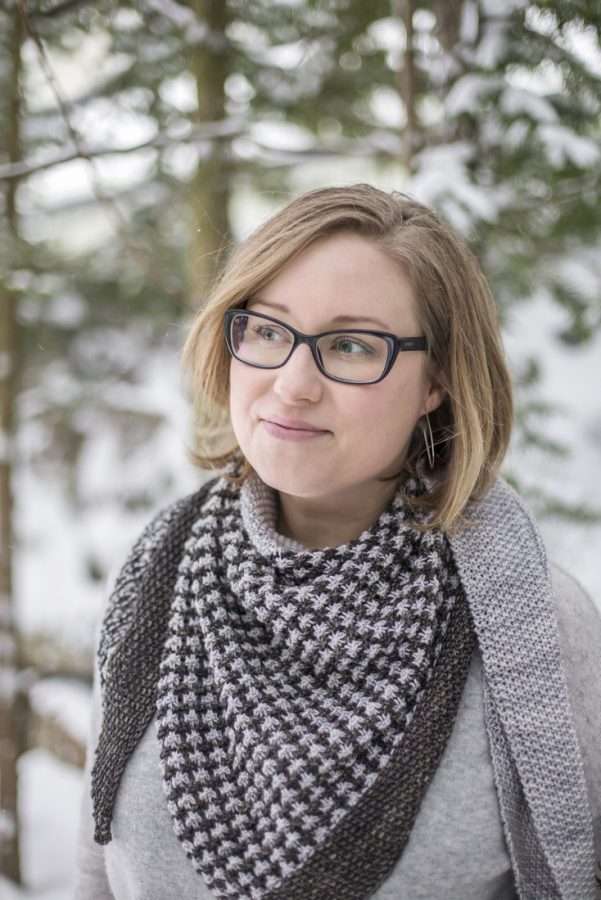 It's quite the winter wonderland here in Helsinki at the moment. Everything is covered in snow and the weather is crisp and cold.
I'm wearing wool on wool and have taken out all my winter shawls to keep me cosy and warm.
One of my favourite winter shawls is Alchemy.
I designed Alchemy for two colours of DK weight yarn, and chose Frida Fuchs Wonneproppen DK for mine. I've also seen beautiful versions knit up in Sweet Georgia, Miss Babs, Sandnes Garn, De Rerum Natura, Dye For Yarn, and many more.
This cosy wrap explores the open star stitch using two colours.
I've used this stitch pattern in other shawls too (like Summer Sky), as it's one of my favourites, but here the use of two colours give it a very different, almost three-dimensional look. It seems like colourwork, but you only use one colour at a time, so it's easy and fun to make.
I also updated the pattern to a new, beautiful layout. I've included a helpful stitch count table, suggested bind off and modification notes, among other lovely treats.
If you've already purchased Alchemy, you have received an email with a link to download the new pattern. You can also access the new file from your Ravelry library. Happy knitting!