Off the needles: Summer Sky shawl (finally!)
January 17, 2019
By Janina Kallio
---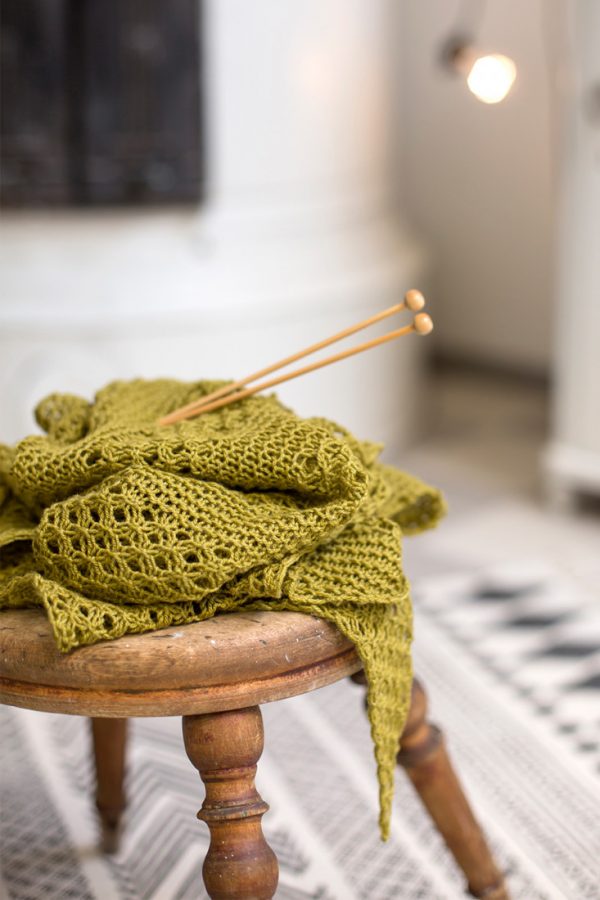 The great thing about one skein wonders is that you have all the yarn you need for the project at hand.
I realised it last spring, when I started knitting Summer Sky with Quince & Co. Tern. It comes in 50 g skeins, so I needed two. And when I lost the second one, I had a problem.
When it was time to switch to the second skein, I couldn't find it anywhere. I looked all over and when I couldn't find it I was sure I had dropped it at some point, somewhere, and lost it for good. So I had no choice but to put my wip aside.
One day, when I was organising my stash I found the missing skein in my yarn cabinet. Somehow I hadn't even thought to look for it there! But then other projects got in the way, and Summer Sky became my on-the-go wip. The project I could take with me to events and knit nights. A few rows here and a few rows there. And now finally, after many months, my Summer Sky is finished. Isn't it beautiful?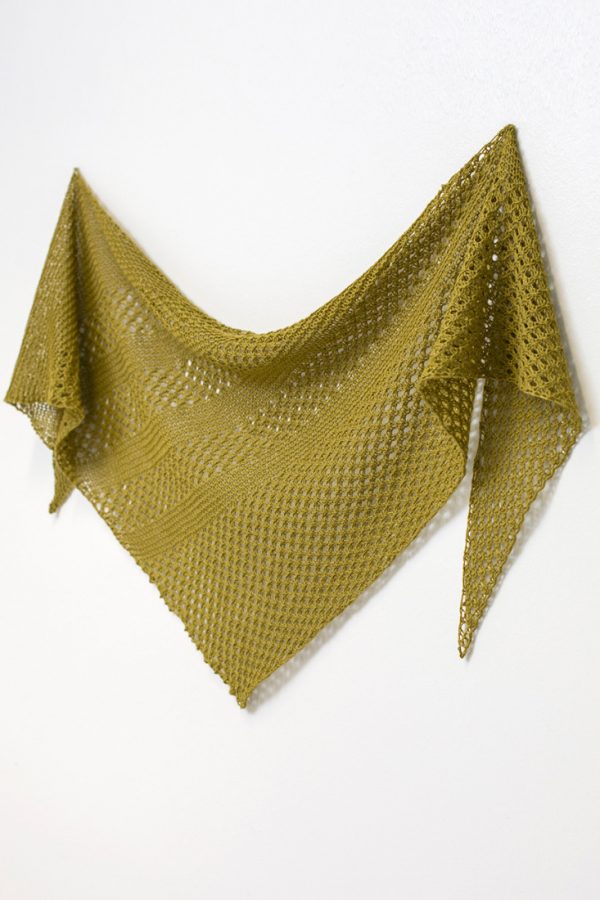 I ran out of yarn just before the garter stitch border, so I simply bound off a few rows early. But it looks great even with the missing rows and I couldn't be happier with the result.
I love the open star stitch used in this shawl. It's fun to knit and has a beautiful, rich texture.
In fact, I love it so much I've used it on other shawls as well. Like the cosy Northern Sky where you knit the entire shawl with open star stitch from the bottom up.
And Alchemy, where the two-colour version of the same stitch pattern highlights the texture beautifully. And I have a feeling I'm not done with this stitch pattern yet. There's definitely more patterns with open star stitch to come.
Inspired by my new beautiful Summer Sky shawl, I updated the pattern today. There was no errors in the previous one, I simply did some tidying up for this new version. And I also included instructions for a suggested bind off.
If you've already bought Summer Sky, you have received an email with a link to download the updated pattern. You can also access the new file from your Ravelry library.