Melodia revisited
January 28, 2019
By Janina Kallio
---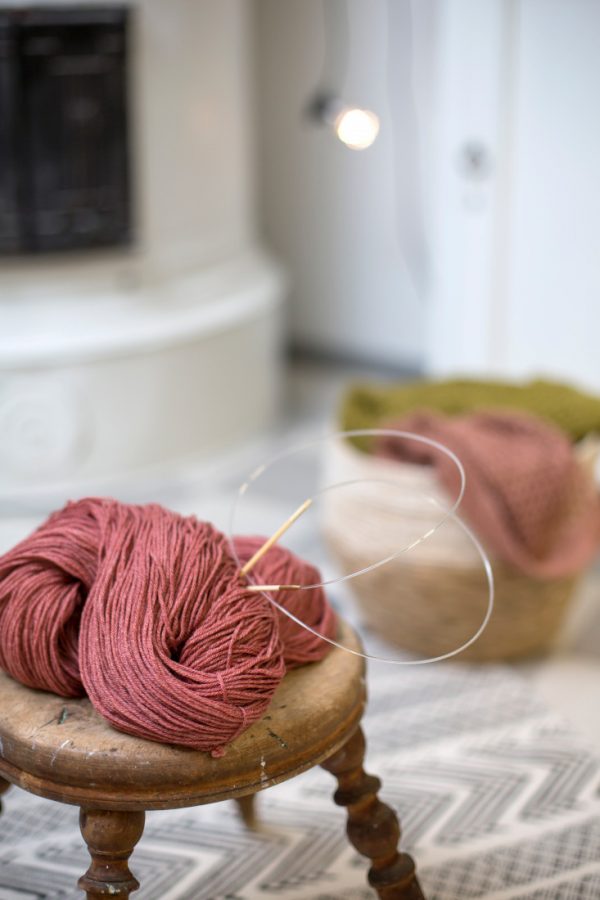 Whenever I have the time, I like to visit my old patterns and envision them in different yarns and colours. This skein of Seidenstrasse from Atelier Zitron had been sitting in my stash for years before I realised it would be perfect for Melodia.
Melodia is one of my most popular patterns to date.
Hundreds of knitters around the world have fallen in love with its simplicity and understated beauty, and many have knitted it more than once. (Including me. This is my third one.)
With well over 600 Melodia shawls on Ravelry, you're sure to find plenty of yarn and colour inspiration.
It also means that the shawl isn't too bulky and you can wear it wrapped around your neck as a scarf, which is how I like to wear my shawls.
This shawl is a relaxing knit with plenty of garter stitch.
Melodia is knitted from the top down, starting from the neck. Rhythmic eyelet sequences and horizontal garter stitch lines give it a balanced look with a modern feel.
It's perfect for knit nights and travelling. Or a knitflix binge.
Anyone else desperately waiting for new seasons of Veep, The Good Fight and Big Little Lies?!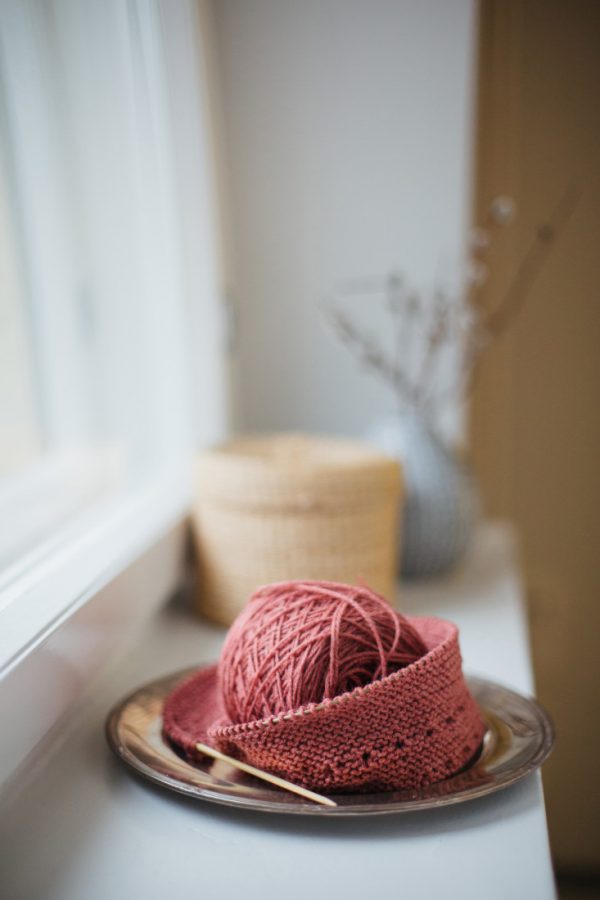 As you might have noticed, I'm in the process of updating my older patterns.
I've been publishing knitting patterns for over five years and learned a lot along the way. The pattern support emails I receive usually focus on the same questions about blocking, size of the shawl, stitch counts, or how many repeats to make and what to repeat. These are the questions I'm trying answer in the updated patterns (among other things), so you won't have to put your knitting on pause while you figure it out.
Last week I updated Summer Sky, and this week's updates include Alchemy and Melodia. (Read more about Alchemy here.)
If you've already purchased Melodia on Ravelry, you have received an email with a link to download the updated pattern. You can also access the new file from your Ravelry library.
If you don't have Melodia yet, show your pattern library some love by purchasing it on Ravelry. Happy knitting!