New one skein wonder: Comfort Zone shawl
February 1, 2019
By Janina Kallio
---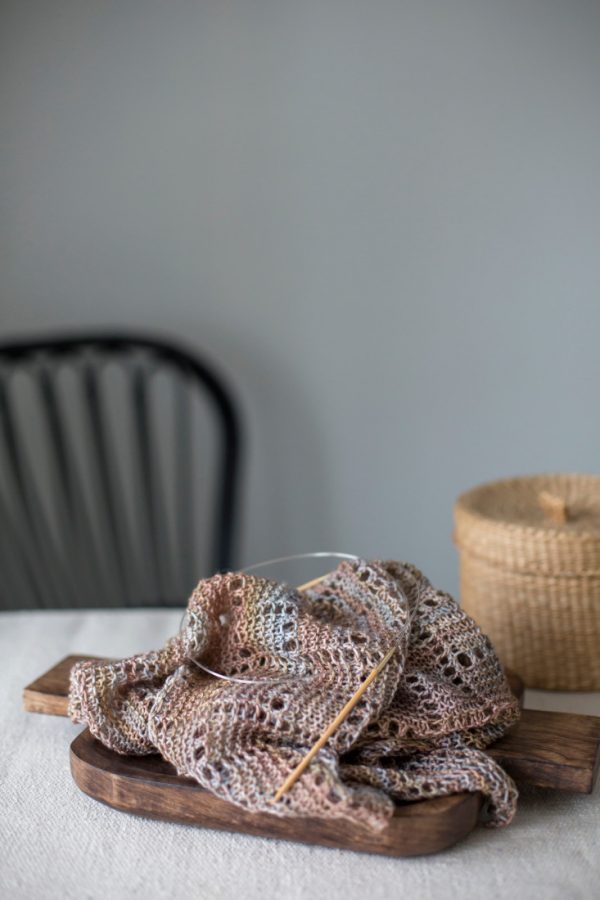 I've been knitting like a mad woman lately… I finished my Summer Sky in Quince & Co. Tern, my Melodia in Atelier Zitron Seidenstrasse, one secret project I'll reveal a bit later, and this Comfort Zone in Handmaiden Fine Yarn Casbah.
After knitting the original Comfort Zone with 3 skeins of Brooklyn Tweed Loft, I knew I had to also make a one skein version. I chose Handmaiden Fine Yarn Casbah (325 m / 355 yds per 115 g) in Stone.
This skein had been sitting in my stash for years, waiting for the right project. And I'm very happy with the result! It's just the right size to wrap around my neck for a lightweight accessory and a little bit of warmth.
You simply work the pattern repeat until you run out of yarn. Have you seen the version Vicki (xstitch on Ravelry) knitted with one skein of Madelinetosh Tosh Merino Light? It's so gorgeous! You can find it on Ravelry.
This is one those patterns I plan to knit again and again.
I haven't yet decided if my next Comfort Zone is going to be a snuggly worsted weight version or a sleek and shiny lace weight version. Decisions, decisions…