Knitter Spotlight: Ingrid (mpiggy on Ravelry)
March 2, 2017
By Janina Kallio
---
Last month, the new Knitter Spotlight series launched with Miia's interview. If you enjoyed getting to know Miia a bit better, I invite you to join us on our next stopover: Canada.
Winter wonderland, famous for its landscapes covered in snow where only some brave caribous dare to wander… This is the home of Ingrid (mpiggy on Ravelry). But cold weather is not exactly what she likes the most about her country. Always chasing and longing for the sun, she'd rather spend some time in her garden during summer time, making friends with tiny hummingbirds…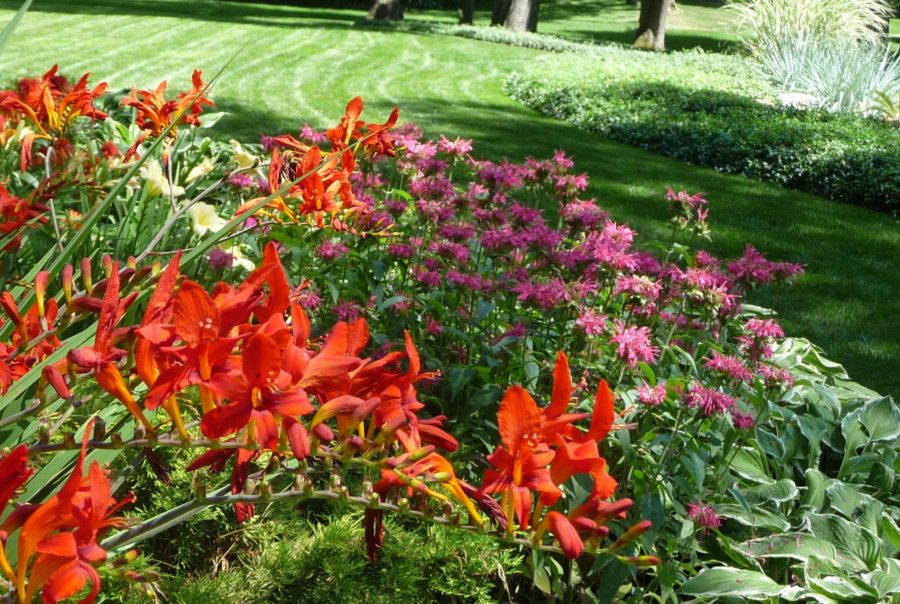 First name: Ingrid
Ravelry name: mpiggy
From: Province of Ontario, Canada
I learned to knit… in school when I was about 9 or 10 years old.
I usually knit… at home, at work during my lunch break, in the plane, while on vacation.
My favorite thing about the place I live… the Hummingbirds that visit our area from mid-may to mid-September. We have a flower garden and several feeders to attract Hummingbirds. I love watching and taking pictures of them.
My favorite time of the year is… July and August. My favorite days are when the temperature climbs over 30 degrees Celsius. I'm definitely a Summer person, and the only thing I like about winter is the fact that I get to wear handknit shawls.
My favorite travel destinations… Europe in Summer and Caribbean in Winter. Winters seem long here and can last from late October to mid-April in our area, so it is nice to take a beach vacation during this time.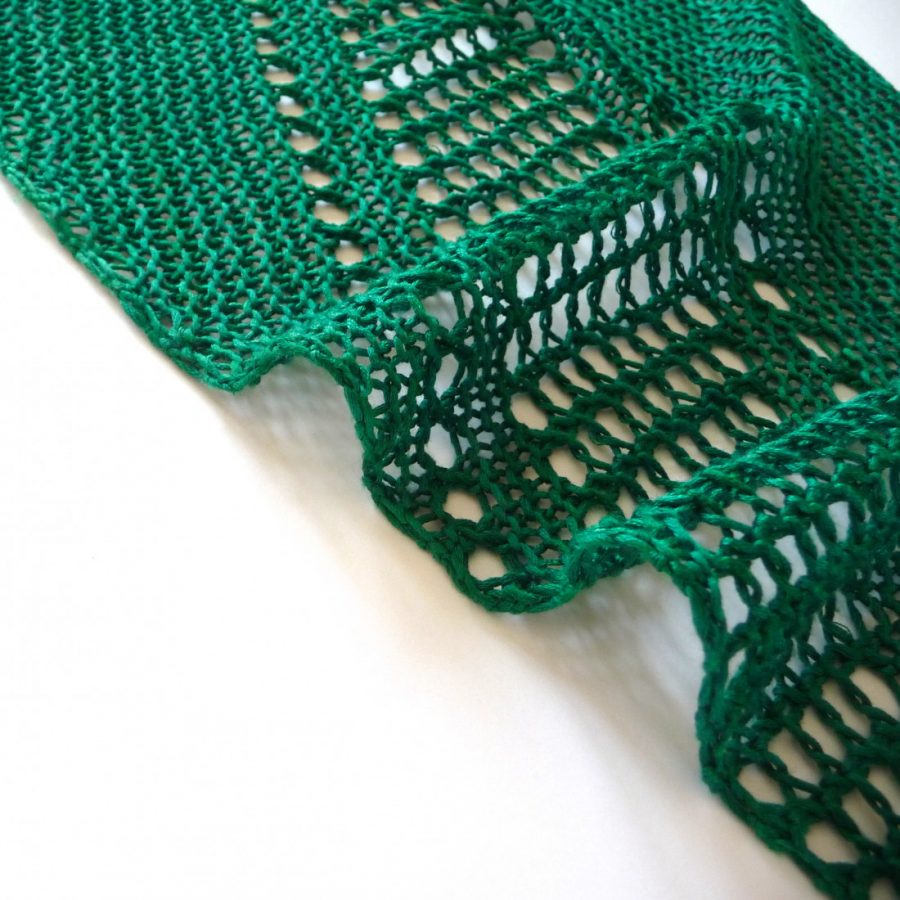 My favorite yarn is… DyeForYarn / DyeForWool. Their yarn bases and colors are simply gorgeous. I love especially their shades of blue green and dark purple.
The first project I ever knitted… a scarf with acrylic yarn in an orangey brown color. This was my first project at school, and I did not enjoy it. The shape of the scarf wasn't exactly straight, and I don't remember ever wearing it.
My favorite color is… In knitting, I have several favorite colors. If I had to pick only one color, it would probably be blue-green. I also love dark purple, dark red, grey, black… in other words: many of the DFY/DFW colors.
Right now I have on my needles… a scarf.
Next project on my needles will be… a shawl, of course. This year, I'd also like to knit mittens, socks, and hats.
My other creative passions include… baking and gardening.
I'm very good at… finding reasons why I need to knit yet another shawl.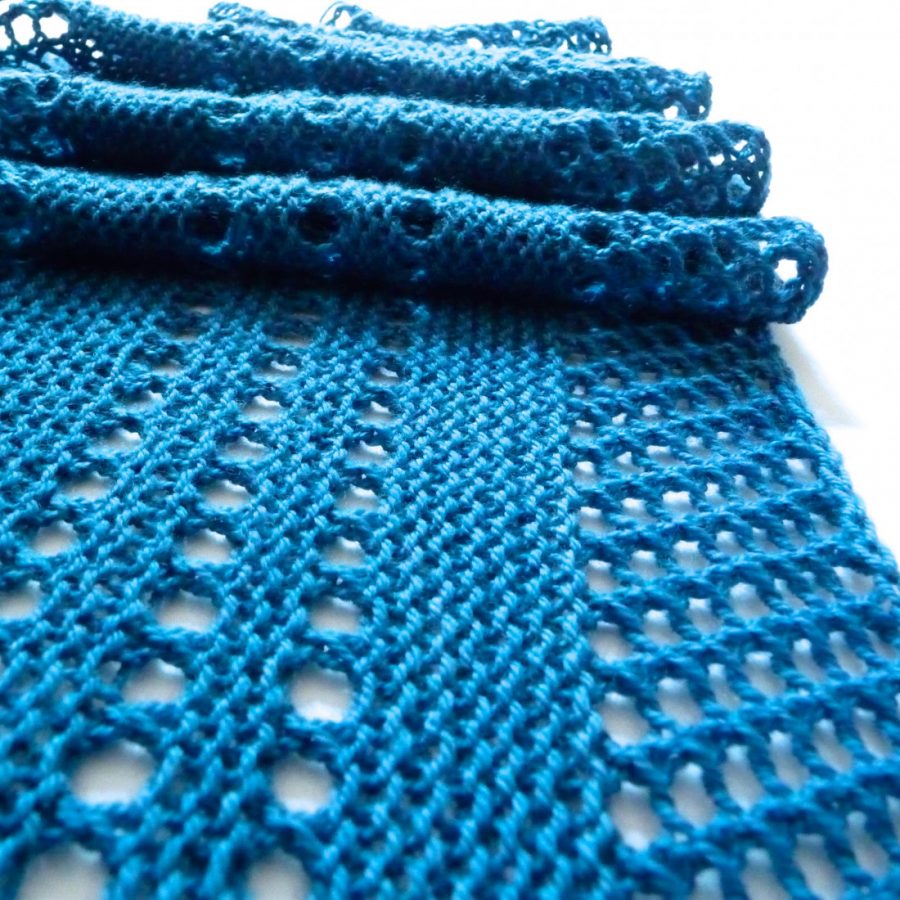 I make the most delicious… 'Zimtsterne' (cinnamon stars), which are traditional German Christmas cookies.
I'm slightly obsessed with… yarn and shawls.
I have never… knit a pair of gloves. I can manage the thumbs for mittens, doing gloves though seems a daunting task.
Things most people might not know about me… I know how to crochet; however, I prefer knitting to crocheting.
Something I'd still love to learn/do in this lifetime is… I'd love to learn weaving, and to travel to some countries I have not yet been to (i.e. Japan, South America, Iceland, Finland).
My favorite quote is… "Integrity is doing the right thing, even when no one is watching." – C.S. Lewis.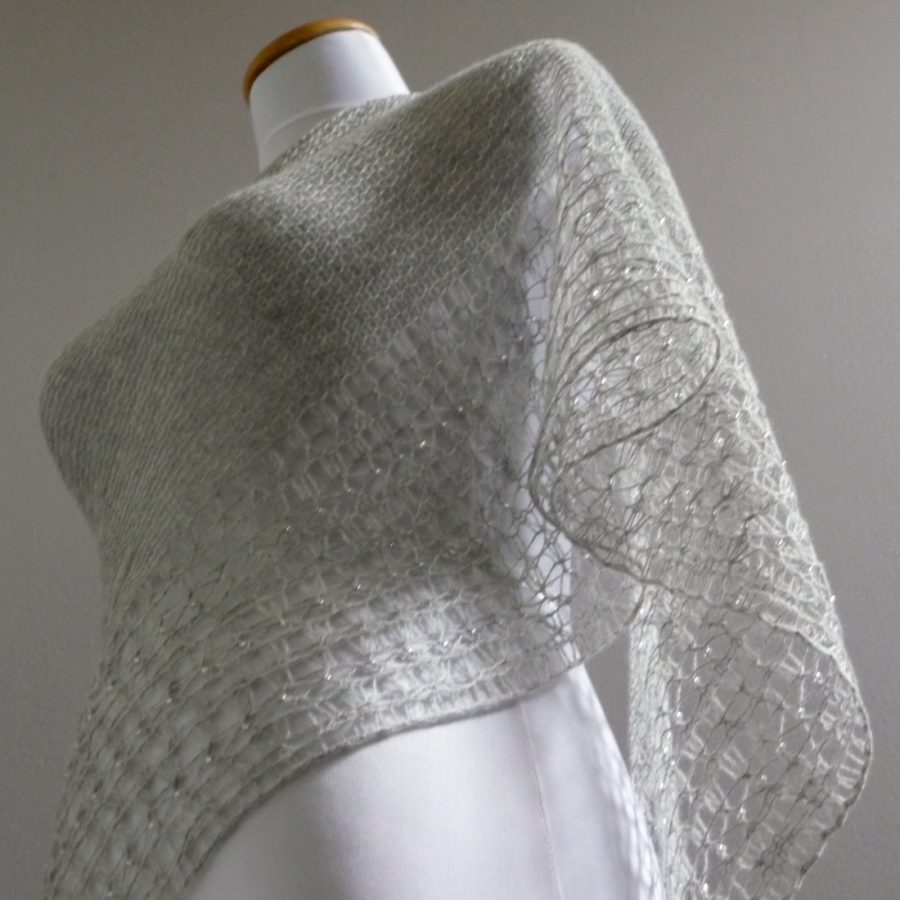 All photos ©Ingrid/mpiggy