New pattern: Fern Fronds shawl
July 19, 2018
By Janina Kallio
---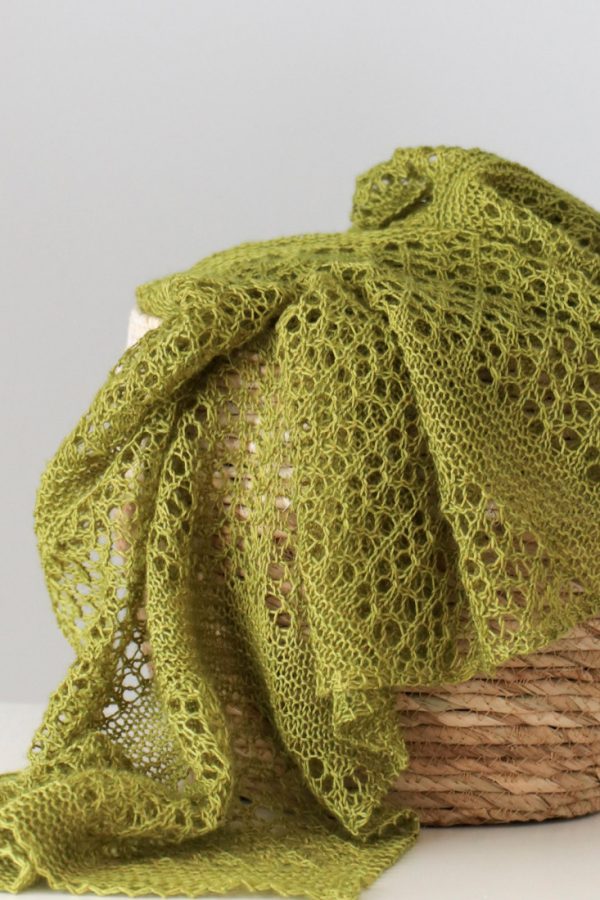 It combines your favourite design details, simple lace and garter stitch – according to the lovely notes you send me and your survey responses from March – and one of my favourite yarn brands. And of course the much-loved rectangle shape!
I get so many requests for rectangle shawls, and it's also one of my own favourite shawl shapes. They're so easy to wrap around the neck or throw over shoulders in a chilly office.
For Fern Fronds, I switched the construction to bias.
This creates a fun parallelogram shape and gives the shawl a wonderful drape. The diagonally moving lace and garter sections add a nice, dynamic look to the shawl. The length is very easy to modify to suit your own needs and the pattern also includes instructions on how to adjust the width.
As you probably know, Eden Cottage Yarns is one of my favourite yarn brands.
I've used Victoria's yarns many times in the past and love her soft, powdery colourways. This time though, in honour of summer, I went for a brighter shade, Fern. The colourway and it's name also inspired the design.
I hope you love Fern Fronds as much as I do!
Share your progress on Instagram with #woolenberry. I can't wait to see your yarn and colour choices!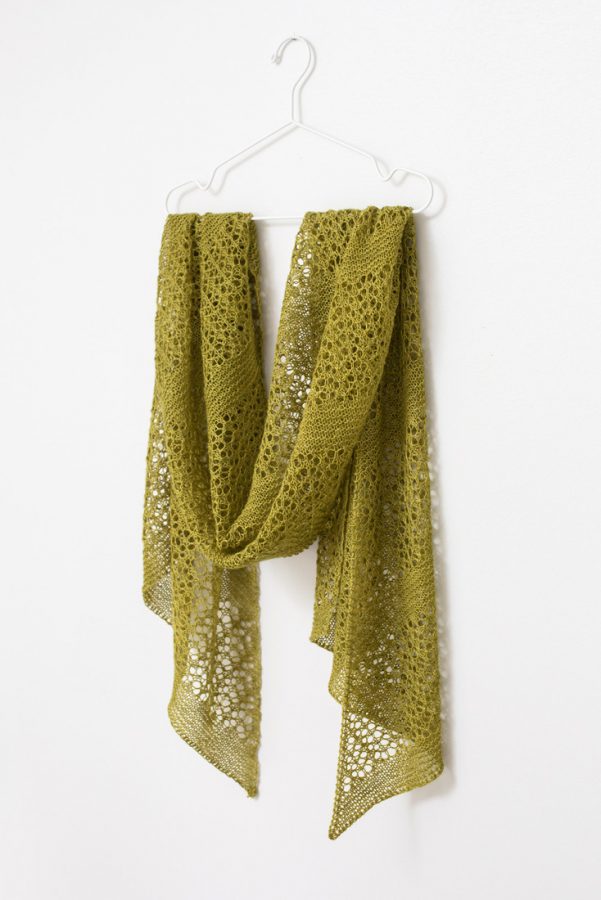 Fern Fronds is a beautiful and versatile rectangle shawl. The wide lace inserts are interspersed with garter stitch stripes, which create a nice rhythm to the shawl and offer a moment of rest.
It's knitted diagonally with increases on one side and decreases on the other, creating a fun parallelogram shape. This gives the shawl a dynamic look and wonderful drape. Fern Fronds is a pleasure to knit and easy to wrap around your neck in various ways.