Sneak peek: Celebrating Manos del Uruguay and women's empowerment
September 13, 2018
By Janina Kallio
---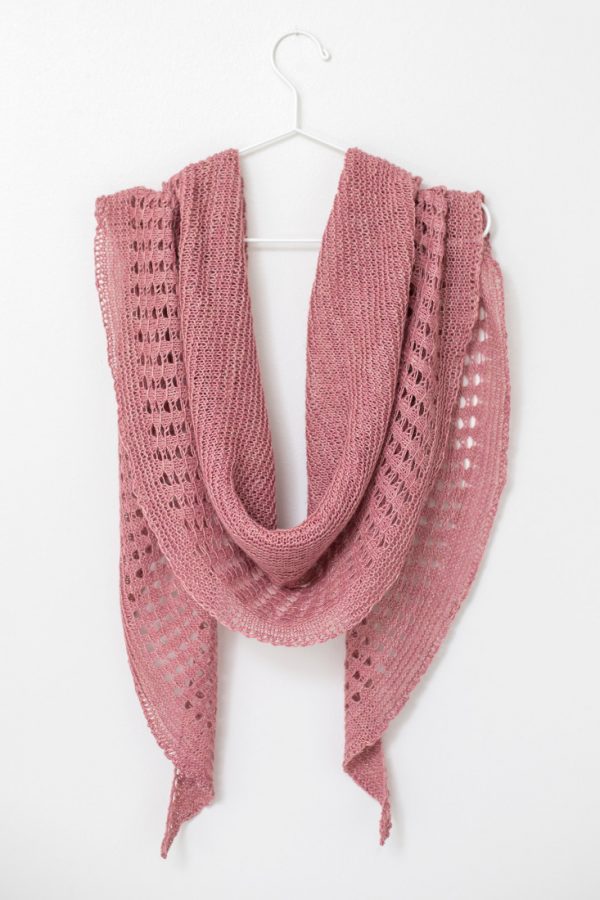 Manos del Uruguay is celebrating their 50th birthday this year.
Manos is a non-profit organization and a member of the World Fair Trade Organization. The company was founded in 1968 to provide jobs for women living in rural Uruguay, and it's still committed to the same goals of improving their economic and social opportunities.
I was so honoured when the nice folks at Manos asked me to design a shawl for their milestone anniversary.
I had free rein with the design and yarn choice, and Late Harvest is the result. I hope you'll love it!
I picked Milo (65% Merino, 35% Linen) for this shawl.
Choosing the yarn base was the easiest part. A mix of merino and linen is my absolute favourite fibre combination, as you probably know. And who could resist a plump sport weight yarn for autumn? It's so warm and cosy without being too heavy.
Choosing the right colour turned out to be a bit trickier.
With so many gorgeous options available, picking just one wasn't easy. I mean, have you seen their shades? I ended up going with Jaipur, a delicious, warm shade of pink. It reminds me of all the yummy berry treats in season. Which colour would you choose?
If you can't get your hands on Manos del Uruguay Milo, you can always substitute. You'll need 2 skeins of Milo or approximately 674 m / 737 yds of similar sport weight yarn for Late Harvest shawl.
Start preparing your needles and caking your yarn. Late Harvest goes live next week! Sign up to Woolenberry e-letter so you won't miss the news.