Welcome autumn with Late Harvest shawl
September 18, 2018
By Janina Kallio
---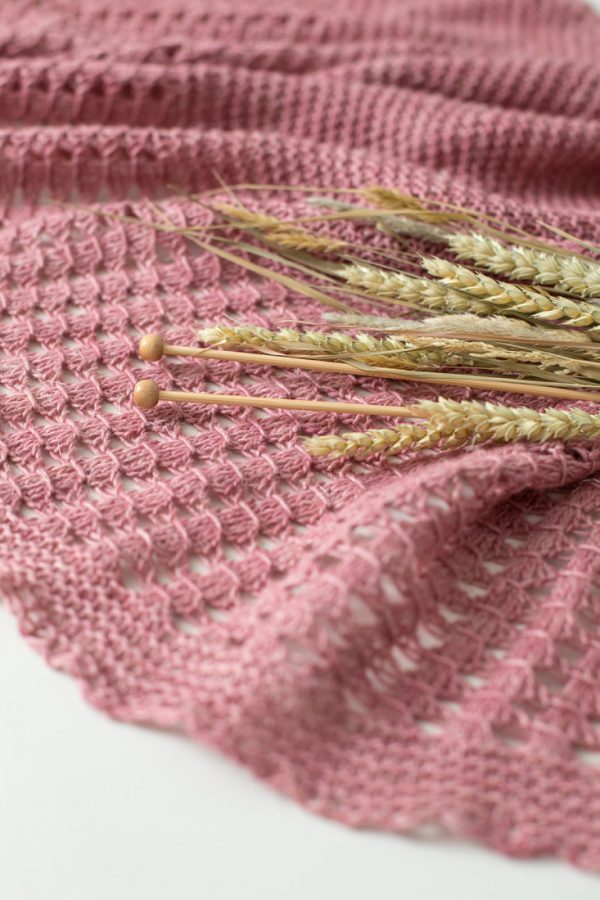 When the long days of summer turn into dark, inky evenings, it's time to cast on for a new shawl.
Late Harvest is a perfect, warm wrap for autumn. With the weather turning colder everyday, it will be much needed soon.
I designed Late Harvest for Manos del Uruguay's 50th anniversary.
It was an honour to be asked to design a shawl with their yarn and join the celebration. As you know, I adore the combination of merino and linen, so choosing to work with Milo (65% Merino, 35% Linen) was a no-brainer. This plump sport weight yarn creates a warm and cosy shawl that isn't too heavy. You'll need 2 skeins of Milo, or approximately 674 m / 737 yds of another sport weight yarn for Late Harvest.
Jaipur, the colourway I used and fell in love with, reminds me of all the delicious treats that can be made from berries, abundant at this time of the year. My favourite is a whipped lingonberry porridge, just like my grandma used to make it. And midway through this shawl, I found myself making some – the yarn had me craving it!
What colours does your autumn have? Share your skeins and progress on Instagram with #woolenberry. Happy harvesting!