Sneak peek: Warm & Woolly 2018
December 7, 2018
By Janina Kallio
---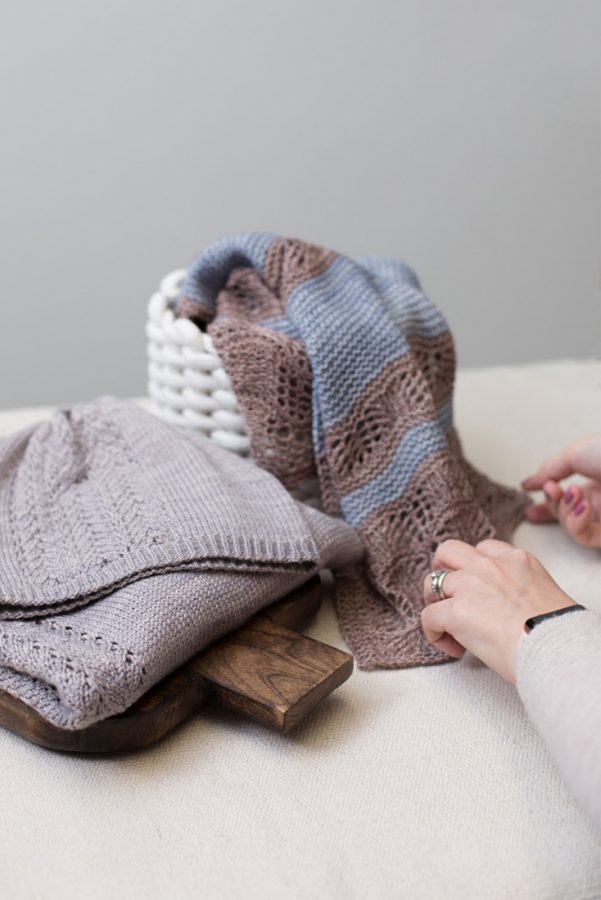 Warm & Woolly 2018 goes live next week, so it's time to cake your yarn and sharpen your needles!
Warm & Woolly 2018 collection includes three beautiful wardrobe staples, all with a bit of simple lace.
Knitted with fingering and sport weight yarns from Malabrigo, they're great for layering and keeping you warm and woolly year-round. The three patterns are Sweater Weather sweater, Common Ground hat and Touchstone shawl.
We had a photo shoot for these knits earlier this week.
I'm not used to being in front of the camera, and somehow it always ends up with me goofing around and being silly. But we did also get some photos worth showing. I'll share pics of me wearing this trio soon!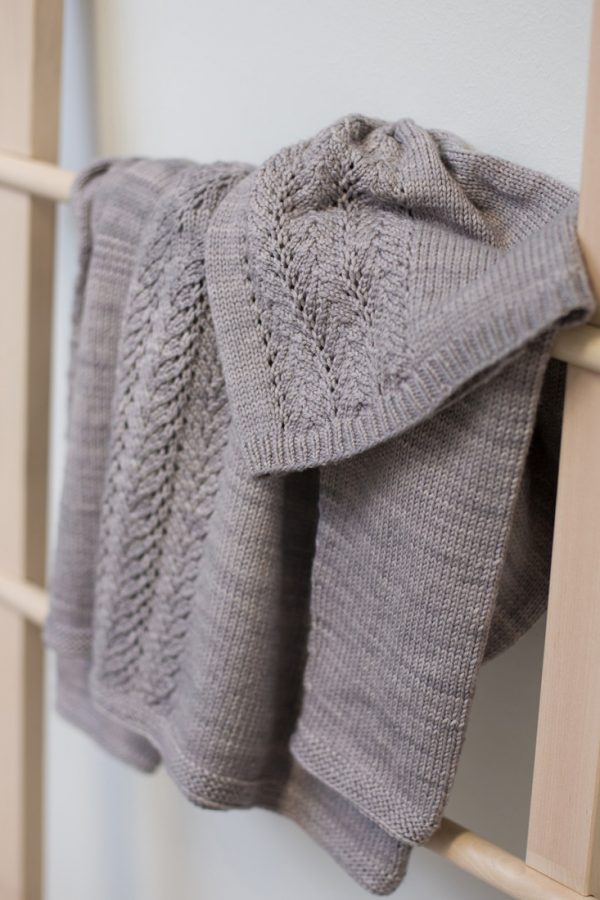 The focal point of Sweater Weather is the beautiful lace panel on the front.
I knitted this top-down raglan sweater with sport weight Malabrigo Arroyo in Pearl.
You can read (and see) more about the sweater here. I really love both the yarn and the colour. I've shared my progress here on the blog and on Instagram, so I'm sure by now you know I'm absolutely in love with my new sweater. Hope you like it, too!
The hat, Common Ground, has the same beautiful lace panel as Sweater Weather.
And I knitted it with the same yarn, too, so they're matchy-matchy. Common Ground comes in three adult sizes, so there's bound to be one that'll be just right for you. Half a skein of Arroyo is enough and if you want to substitute with another yarn, you'll need about 153 m / 167 yds of similar sport weight yarn.
The Touchstone shawl is knitted with two colours of fingering weight yarn.
I used Malabrigo Mechita in colours Polar Morn and Sand Bank. This shawl is an asymmetric triangle knitted from one corner to the opposite side. The relaxing garter stitch is decorated with wavy lace stripes and the shawl is finished off with a large block of that same beautiful lace pattern. You'll need one skein of each colour or about 346 m / 378 yds of fingering weight yarn in C1 and 307 m / 336 yds in C2.
All three patterns will be available next week. Sign up to Woolenberry e-letter and I'll email you as soon as Warm & Woolly 2018 goes live!