On my needles: Comfort Zone shawl
December 12, 2018
By Janina Kallio
---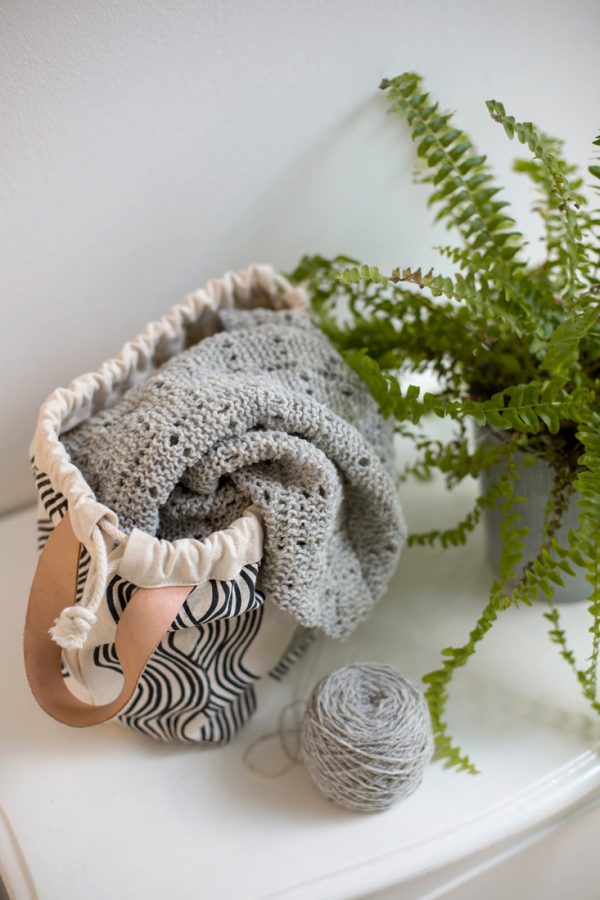 Now that all my Warm & Woolly knits are done, I can focus on the upcoming shawl pattern I'm working on with Brooklyn Tweed Loft.
This shawl is called Comfort Zone and it's such a relaxing knit.
I'm enjoying it very much. I wanted to create a pattern that is stress-free and enjoyable to knit.
It's an asymmetric triangle with an eyelet square pattern that reminds me of dominoes. This simple pattern will highlight the gorgeous yarn you choose to use.
You can have Comfort Zone on your needles in January, after all the gift knitting is done and you want to indulge in some selfish knitting for a change. The pattern calls for three skeins of fingering weight Brooklyn Tweed Loft, but it works well with other weights and yarn amounts, too. So it'll be a great stash bust project!
Now I'm going to go and make another cup of coffee and knit a few more rows. I'll keep you updated on my progress. Sign up to Woolenberry e-letter to stay in the loop!