On my needles: A comforting shawl for selfish knitting
December 6, 2018
By Janina Kallio
---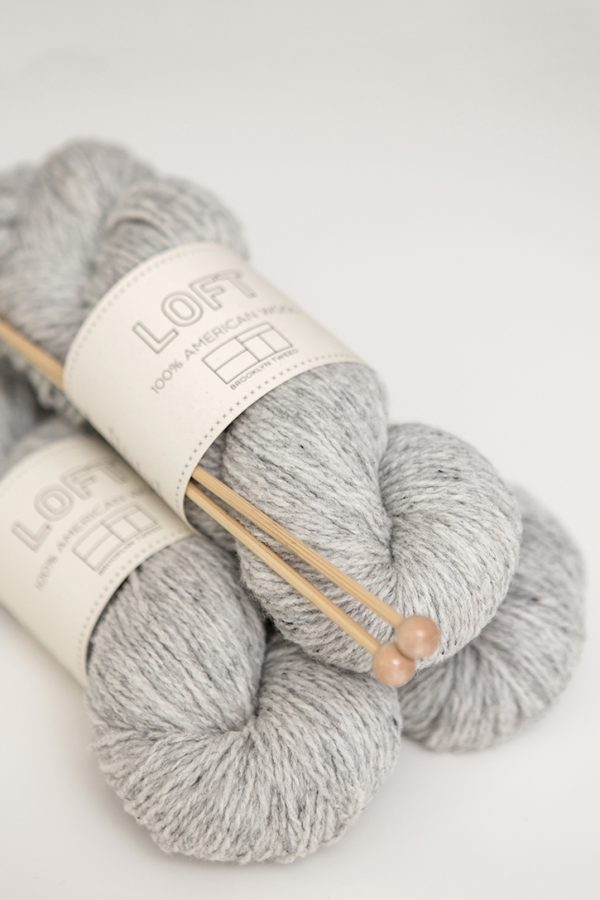 Do you have three skeins of Brooklyn Tweed Loft in your stash?
Great! I'm making a new shawl pattern for them for January. No? Don't worry, you can easily adapt the pattern to other yarns in your stash.
I've had three skeins of Loft in Snowbound in my stash for years and it was about time to knit something with them. I'm turning them into a wonderful triangle shawl at the moment and enjoying it very much. This shawl is a very relaxing knit, and I'm calling it Comfort Zone. You'll love having it on your needles in January. It's perfect for comforting and selfish knitting after all the gift knitting frenzy.
The shawl is suitable for many yarn weights and yarn amounts, just like Herald.
If you've got a gorgeous single skein of fingering weight yarn that you're itching to cast on, this one's for you. Or if you long for a squishy, warm, worsted weight shawl, you can do that, too. This is a true stash buster pattern, so have a look through your yarns and see what calls out to you. Comfort Zone pattern goes live in early January. Stay tuned!